New listings on Star Wine List 2021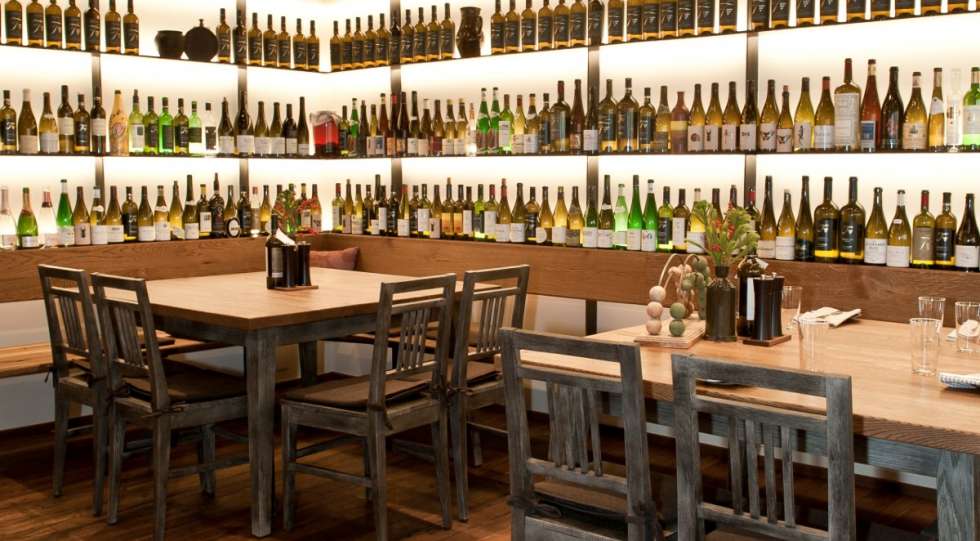 Our ambition is to build the global guide to great wine bars and wine restaurants. That is why we are constantly adding new cities, regions and countries. But we are also adding venues that we love in our existing cities and countries - here are all the new additions from 2021.
December:
Iceland
Maison Francois, Hackney Coterie, Wild Tavern & Passione Vino, London
ëlgr Restaurant , Cape Town, South Africa
Vermeer, Amsterdam, Netherlands
Reiler Hof, Mosel, Germany
Wyno Weinbar, Düsseldorf, Germany
Winebar Kurkela, Oulu, Finland

November:
Kasten & Mirabelle,Stockholm, Sweden
Ruths, Restaurant Mutantur and Aster, Malmö, Sweden
Weinberg's, Trelleborg, Sweden
In Oberkampf, Pierre Sang, Liquiderie , Le Chateaubriand , Le Gabriel, La Réserve Paris & La Cave Pigalle, Paris, France
Momento, Sancerre, France
Cyprus

October:
Naughty Piglets, Streatham Wine House & Bar Crispin, London
Whey, Hansik Goo & Interval Farmacy, Hong Kong
Stavanger, Norway
Hallingstuene, Dråpen Vinbar & Skigaarden, Norway
L'Enoteque, Helsingborg, Sweden
DoMa, Café Cuvée & Copine, Stockholm, Sweden
Fiskekrogen, Gothenburg, Sweden

September:
Fou, Rotterdam
2 Våningen, Halmstad, Sweden
Restaurant SÖL, Stavanger, Norway
Mallorca, Spain
Lyon, France
Eriksbergs Vilt & Natur, Trensum, Sweden

August:
New listings in Greece – and a Santorini guide
Mei Wah, Eindhoven, Netherlands
Prospero and Astrids, Stockholm, Sweden
Söderköpings Brunn, Söderköping, Sweden

July:
Tokyo!

June:
Le Mermoz, Parcelles, David Toutain & Le Louis Vins, Paris
Vianvang, Norway
Gebr. Hartering & Noble, Netherlands
Rive Gauche & To Rom og Kjøkken, Trondheim, Norway
Bryggcafét Bovallstrand, Fjällbacka/Bohuslän, Sweden
Stora Hotellet i Fjällbacka, Bovallstrand/Bohuslän, Sweden
Atmosfär, Malmö, Sweden
Bistro Perspektiv, Falsterbo/Skåne, Sweden
****, Stockholm, Sweden
Lore Bistroo, Literaat & Horisont, Tallinn, Estonia
New listings in Berlin: Otto, Kink Bar & Restaurant, Eins 44, , Faelt, Tante Fichte, Restaurant Hotspot, Kurpfalz Weinstuben, Cantine Sant'Ambroeus, Barrel Weinbar, and Rutz Altes Zollhaus
New listings in Netherlands: De Treeswijkhoeve, Con Fuego, Oonivoo, Bij Jef, 't Nonnetje, Restaurant Da Vinci, De Kromme Dissel, Valuas, Basiliek, Tout a fait, Herberg onder de Linden, and Voltaire

May:
Villa Dagmar, Stockholm
Austria: Die Weinbank, Gastwirtschaft Floh, Griggeler Stuba im Burg Vital Resort, Heimlich Wirt, Konstantin Filippou, Kornat, Paradoxon, Rote Wand, Schwanen and VINEA

April:
New listings in Switzerland
New listings in Germany
Botica, Brasserie Astoria, Stockholm
Golvet, Berlin
De Kwartel, Café Parlotte, Tribeca and 212, The Netherlands
Culture Wine Bar, Penny Noire, Grub & Vine and Leo's, Cape Town, South Africa

March:
Petri, Stockholm, Sweden
Spesso, Stockholm, Sweden
Café & Cave Nizza, Stockholm, Sweden
Petrus, Hong Kong
Singapore
Dinner by Heston, London

February:
Vineriet, Stockholm, Sweden
Hantverket, Stockholm, Sweden
Bomans, Trosa, Sweden

New Listings in UK: Levan, The Black Book, Hill & Szrok, Davies & Brook, Top Cuvee, Red Lion & Sun, The Drapers Arms, Newcomer Wines, Vinoteca Kings Cross, The Vineyard at Stockcross, Trivet
New listings in the Netherlands: Zarzo, Fitzgerald, De Librije, Bouwkunde, Wijnbar Pierre Par CP, 6&24, Lastage, MOS, Auberge Jean en Marie.
January 2021:
Frö, Sälen, Sweden
Noble Wine Bar, Riga

Published 31-December-2021
News
Premium: Search more than 2000 wine lists in 35+ countries. Download an unlimited number of wine lists.