Restaurant Hotspot
Restaurant
Berlin, Germany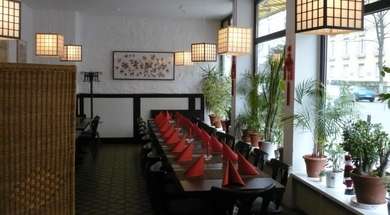 Restaurant Hotspot Wine List
About Restaurant Hotspot
Opened in 2007 by the family Wu, this Chinese restaurant is located off the "Champs-Elysées" of Berlin – Ku'damm. The restaurant marries sweet & sour, spicy and mild like no other. Made from the freshest products on the market, the food is focused on original recipes from the Chinese regions of Sichuan, Jiangsu and Shanghai. In a typical way, no guest should order the same dish twice and should share his dishes with his party. This "unspoken" rule in the restaurant can also be explained by their motto – Man Man Chi – which means eat slowly and enjoy your time!
About the Restaurant Hotspot Wine List
Mr Wu is a true lover of the best-known grape variety of Germany: Riesling. He has slowly but surely built one of the most talked about and appreciated Riesling wine lists in town. Most of the winemakers featured on the wine list have opened their "Schatzkammer" only for Mr Wu – Schloss Groenesteyn (now a Michelin Starred restaurant) Bischofsberg Riesling Spätlese 1976 is not to be found on the market anymore.
If you are serious about your love for Riesling, Mr Wu has always some more gems in his wine fridge that are not on the wine list. And if you are a red wine drinker, have a look at the Bordeaux list… And what a better way to end a great dinner than with a 1928 Croizet Cognac or a glass of 1952 Niepoort Colheita!
BYO
Only if you are bringing a rare bottle of Riesling that you share with Mr Wu!
Great for