Kurpfalz Weinstuben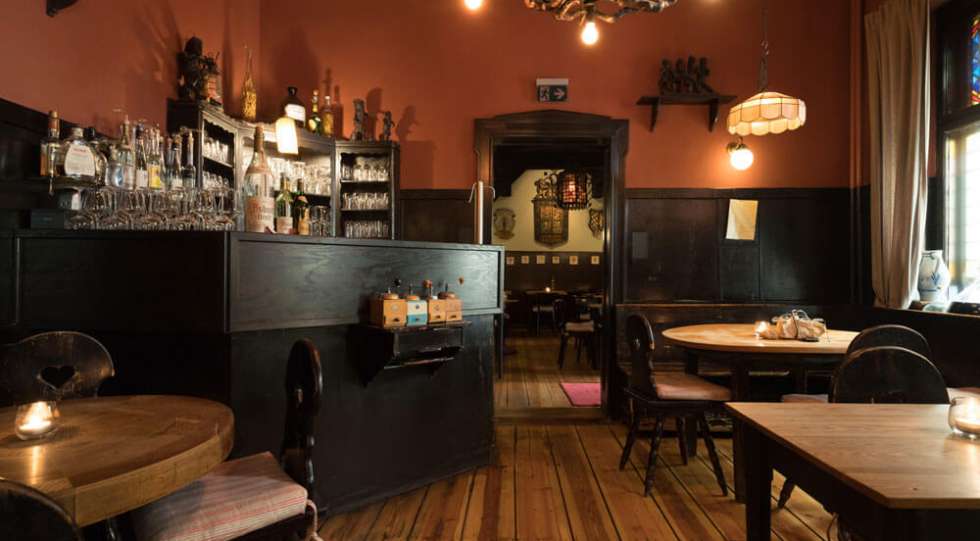 Kurpfalz Weinstuben Wine List
About Kurpfalz Weinstuben
The Kurpfalz Weinstuben in Berlin at Adenauer Platz have been around for over 80 years, not least thanks to their consistently traditional orientation. After the Second World War, they were a popular meeting place for the stars of old West Berlin. In 1975 Rainer P. S. Schulz, restaurateur from Hamburg, took over the place for 30 years and ran it like a "Village from the Pfalz in Berlin" with a passion for wine.
Since 2015, Vincenzo Berényi, a trained sommelier but above all a real innkeeper, continues and expands the vinophile passion. This is the way we love it as guests!
About the Kurpfalz Weinstuben Wine List
There are about 50 wines by the glass in the Stube. The cellar ranges from "simple" table wine from the Pfalz to the exclusive rarities that demand recognition from even ambitious wine drinkers. The Kurpfalz Weinstuben is a popular meeting place, be it for a pleasant dinner with family, friends or colleagues, but also for a successful end to a stimulating evening at the theatre or opera. For wine freaks like me or you, this is still one of the rare Berlin paradises.
Great for