The guide to 22 great wine bars in Berlin 2023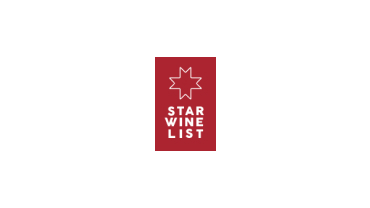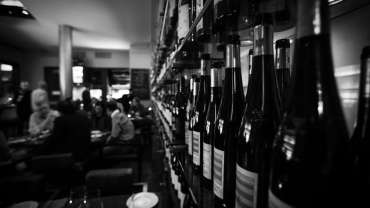 Berlin is one of Europe's most exciting wine cities – check out this guide to the best wine bars in the city!
Phone: +49 30 28628016

Address: Eichendorffstraße 1, Berlin

Located between the notorious Torstrasse and Nordbahnhof in Mitte, Bar Schwips has established a new concept of hospitality: tea and wine. Weien and Jonas, your host and your sommelier are both committed to their passion for tea and wine culture and invited their guests on a culinary voyage: "Indulge yourself in complex flavours and discover exciting food pairings with just the right amount of Schwips". On top of their well-curated selection of teas and wines, expect a warm welcome in a new hospitality way. In all my time as a sommelier, I have never seen a wine list quite like it. You will f...

Phone: +49 030 42808100

Address: Petersburger Platz 1, Berlin

Anyone who wants to drink a good wine in good company in Friedrichshain should and can visit the Barrel wine bar. Located directly on Petersburger Platz, you can sit outside or inside and enjoy one of the delicious wines without much hype. Freshly imported from Italy, there are delicious little bites to go with the wine, such as cheeses, olives, antipasti and bread. If you are really hungry, daily specials such as a vegetarian lasagna are offered.

Phone: +49 01521 3332842

Address: Hufelandstraße 17, Berlin

Located in one of the hippiest and most dynamic streets in Berlin in the lovely Prenzlauer Berg, Cantine Sant'Ambroeus (named after the patron of Milan – Sant Ambrogio or Saint Ambrose) is a lovely wine shop (and a bar!) showcasing small producers from all over Italy, ranging from natural, spontaneously fermented, indigenous grapes wines to classics. The wine country of Italy is changing faster than we think and you can catch up on those changes at the Cantine!

Phone: +49 30 30640772

Address: Kolonnenstraße 62, Berlin

"There should be good wine bars in the gastronomic metropolis of Berlin like the proverbial sand by the sea. Well, more like amber from the Baltic Sea―I was looking for it in vain recently". Sylvia Jost from Berliner Zeitung explained it correctly. In recent years, it has been difficult to find a wine bar where you feel welcome, where you are treated as an individual and where you can have time to drink and taste the wine in your glass. Luckily, the Weinlobbyist opened shortly before the pandemic and still thrives thanks to host and owner Serhat Aktas. The setting is perfect too―in the popular...

Address: Schönhauser Allee 62, Berlin

Dr. Maury is a casual wine bar that opened in Summer 2018 in the popular district Prenzlauer Berg. You will be welcomed to a warm, cosy, and friendly atmosphere by staff who live and breathe wine. The clientele is mostly French–and that means something. It gives me the feeling that Dr. Maury take the time to understand the customer's wants and needs and provide what they desire.

Phone: +49 172 1594097

Address: Veteranenstraße 16, Berlin

Located at the border of Mitte and Prenzlauer Berg districts, by the well-named Weinberg ("vineyard") Park, Edel & Faul stands for an international program with a strong character, but one that's out of the mainstream. The Weinerei Forum is their wine bar just round the corner and lives up to its name: a place where you can taste the wines from our Edel und Faul, talk about them or simply meet friendly people. They are looking for exciting hot shots for you all year round. From natural to classic, only one point is decisive for them: NO DOGMA! Thematically they go from the German Mosel to Ge...

Phone: +49 30 80492444

Address: Mittelstraße 1, Berlin

Austrian Wine List of the Year Germany, presented by Austrian wine 2021

Lead by two of the most prominent sommeliers in Berlin, Willi Schlögl (ex Petit Felix and Cordobar) and Johannes Schellhorn (ex Nobelhard & Schmutzig), Freundschaft (which means friendship in German) has become THE wine place in Berlin. Nestled in the student area of Berlin in Mitte, next to Unter den Linden, Freundschaft makes you feel right at home. Their bar looks like the long dining table where your family and friends would meet up around a glass or two or a bottle of wine, discussing the world. But for me, the main attraction is the large window facing the wine cellar! One more thing! T...

Phone: +49 30 26021263

Address: Budapester Straße 2, Berlin

Located in the Charlottenburg district, on the 14th floor of the Intercontinental Hotel, bordering the famous Berlin Zoo, Hugos offers panoramic views of the city, including the Victory Column, Alexanderplatz, and the Memorial Church for example. Hugos' 360° vista is ideal for celebrating special occasions while sipping wine in an award-winning restaurant. The wine list curated by Manfred Welter is an award-winning list―Best of Award of Excellence 2016 by Wine Spectator―something worth mentioning as German wine lists don't get this distinction very often. The 300-strong list covers all the m...

Phone: +49 30 52666911

Address: Weichselstraße 7, Berlin

Located in the lively district of Neukölln, Jaja is a laid-back wine bistro serving natural wines and local organic food. A place where they think politically and act collectively, from concept to the final touch. Just like their wines, their cuisine is focused on quality products and proximity to producers. The food they make and serve respect seasonality, to represent the diversity, the care, and the work of the farmers, growers, and makers in the region. Jaja offers over 200 different kinds of fresh and lively natural wine from growers that work close to nature, mostly from France, or othe...

Phone: +49 030 41207344

Address: Schönhauser Allee 176, Berlin

When you mention Pfefferberg to someone from Berlin, all you will get is a surprised look. The hidden area between Senefelder and Teutoberger Platz is unknown to many Berliners. One possible reason: Most of the restaurants that are or were based here tended to appeal to tourists. But that has changed in the past few months. Kink is both a bar and a restaurant and could easily be placed in NYC! The first thing you notice when you walk towards Kink is the imposing bar with its impressive red light installation by Swiss artist Kerim Seiler. I can't stop being amazed by it. The cuisine is full o...

Phone: +49 30 21210

Address: KaDeWe - Die Sechste, Tauentzienstraße 21-24, Berlin

Kaufhaus des Westens, better known as KaDeWe, is located in Schöneberg, close to the Berlin Zoo at the end of Kurfürstendamm, the German Champs Elysees. It's the best-known luxury department store in Germany. It happens to be the largest on the European continent, being opened since 1907. The sixth floor has the almost legendary "Delikatessen" department which is a brand on its own: Die Sechste. Up there, lovers of anything culinary and especially Champagne will be in heaven. Hagen Hoppenstedt is the KaDeWe Sommelier. As a host by heart, he makes sure that the best brands of Champagne, inclu...

Phone: +49 030 8836664

Address: Wilmersdorfer Straße 93, Berlin

The Kurpfalz Weinstuben in Berlin at Adenauer Platz have been around for over 80 years, not least thanks to their consistently traditional orientation. After the Second World War, they were a popular meeting place for the stars of old West Berlin. In 1975 Rainer P. S. Schulz, restaurateur from Hamburg, took over the place for 30 years and ran it like a "Village from the Pfalz in Berlin" with a passion for wine. Since 2015, Vincenzo Berényi, a trained sommelier but above all a real innkeeper, continues and expands the vinophile passion. This is the way we love it as guests!

Phone: +49 30 96597617

Address: Langenscheidtstraße 6A, Berlin

Epicerie and cave à vin La Cantine d'Augusta is a wonderful hidden gem in Schöneberg, right in the middle of Berlin. Owner Sebastien Gorius has carefully selected some of the best cheeses from France (from Bernard Mure-Ravaud, former World Champion in Cheese – that matters a lot to a French guy like me!) and a wide range of, of course, French wine. In this place, you will feel right at home. The name Augusta comes from Sebastien's grandmother, who was the one that made him fall in love with the simplicity of life; cheese, wine and friends. Since August 2021, La Cantine opened a Restaurant next...

Phone: +49 30 201805160

Address: Kantstraße 79, Berlin

An ex-women's prison may not scream 'romance' but there's something about Lovis that lends itself to candle-lit dinners for two. Hidden behind a discreet door on Charlottenburg's busy Kantstrasse, a 19th-century courtyard blooming with wildflowers and clambering shrubs leads to a gabled dining room with a canopy of twinkling lights. My friend Sophia Rudolph spent her formative years in Lyon, France's "official" culinary capital, and went on to work with legend Alain Ducasse, so naturally, her cooking is rooted in classical French technique. However, her four-course, six-course, and a la carte...

Phone: +49 30 48491501

Address: Wolliner Straße 20, Berlin

Where the barbed wire-protected inner Berlin wall used to be, today vines stand sentinel on the terrace. Where in the past the Stasi interrogated East German defectors, you can now clink glasses at the Mauerwinzer with wines from the east and west―in Prenzlauer Berg, a few metres away from Mauerpark. It was the vision, which became reality, of journalist Peter Brock and architect Roland Wolff, who have established a space where their shared passion for wine can flourish. Housed at a historic site adjacent to the former Berlin Wall, Mauerwinzer wine shop and bar ranks among the best new busi...

Phone: +49 30 22600377

Address: Gärtnerstraße 6, Berlin

Close to the nicest weekly market in Berlin on Boxhagener Platz in the dynamic district of Friedrichshain, Noble Rot is a breath of fresh air in the Berliner wine scene. Open seven days a week― a rarity in Berlin or in Germany― Noble Rot is the perfect place to un-wine-d with friends, colleagues or during a private tasting session, all in a lively, yet cosy atmosphere. Noble Rot specialises in the lesser-known and unknown as well as celebrated and under-the-radar German and Hungarian wineries. The sommelier team is highly qualified and friendly and will make sure that your time will be one to...

Address: Manteuffelstraße 100, Berlin

Located a few meters away from Markthalle Neun, the market square that hosts the famous RAW Fair, Nomi Winebar is the best new wine address in Berlin. They manage to take away the anonymity and hectic pace of the city and offer their guests a space to relax and enjoy, with advice at eye level, in a bar where everyone can find something. The enjoyment of wine is rounded off by small delicacies. They support small wineries that produce close-to-nature. This is also how the name of NOMI came about, which is made up of the words "No" and "Chemisty". It's important to them that when they select...

Phone: +49 30 54861070

Address: Oranienplatz 14, Berlin

Ora Wine Bar & Restaurant is located on Oranienplatz in the heart of Kreuzberg, Berlin. The space used to be a pharmacy from the 1860's, Oranien Apotheke, and you can still see the lettering on the facade. In May 2020, after the first german lockdown, Ora launched a project that has become one of Berlin's most exciting dining experiences. The menu is changing daily and is always created from freshly produce that is traceable. It is a minimalist cuisine, café-style with flair, unpretentious and thoroughly contemporary European. The décor includes a green leather couch and bottles from the old p...

Phone: +49 30 20454118

Address: Charlottenstraße, Berlin

Anja Schröder and her business partner managed to create, in the centre of Berlin, a real Wonder Emporium for wine lovers (Remember Dr Magorium!?). Located in the side of the Hilton Hotel, the wine shop offers up to 500 different wines from young to old, classics and international rarities. This place is pure magic, with metallic shelves looking like the ones from an old English library and with a beautiful tasting room upstairs.

Phone: +49 30 24628760

Address: Chausseestraße 8, Berlin

Rutz is really an institution in Berlin. It was founded in 2001 and is still alive and kicking, which is a statement in itself! Lasting that long in the cruel world of gastronomy and still being in the foreground of the industry is remarkable. As you enter Rutz, you will find yourself in their wine bar. Here in this cosy ambience, you can order small sharing dishes to go with a glass of wine, or a bottle. If you feel adventurous, take the onyx stairs to their three Michelin star restaurant where your culinary trip can carry on!

Phone: +49 174 1916697

Address: Kienitzer Straße 95, Berlin

Located in the vibrant district of Schillerkiez in Neukölln, this wine shop-turned-wine bar is your new address in Berlin. The team of hard-working wine and food enthusiasts are looking to create a space to enjoy great wine and great food but without taking themselves too seriously. French flair and a high level of charm – that's what the French are like! And that's why we love them. A nice and generous wine shop welcomes you with the possibility to taste your favorite pick at the bar or in the room behind it, overlooking a small kitchen. The wine list offers you the opportunity to discover...

Phone: +49 30 8838174

Address: Grolmanstraße 44-45, Berlin

Viniculture has become an institution in the wine world of Berlin. Owner Holger Schwarz had this vision a long time ago to sell low intervention wines in Berlin (and now all of Germany). Holger had a good flair... The natural and low intervention wine market has exploded in the last few years, and Berlin should thank Holger, among other people, for it. He is a true visionary, and you will see his wines on the best wine lists in town too.