Barrel Weinbar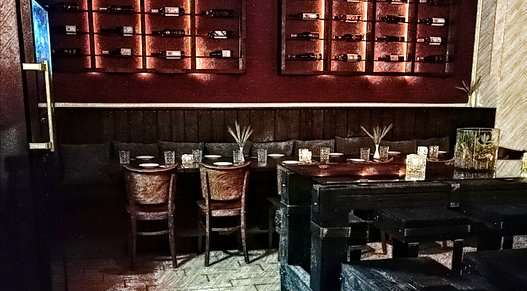 Barrel Weinbar Wine List
About Barrel Weinbar
Anyone who wants to drink a good wine in good company in Friedrichshain should and can visit the Barrel wine bar. Located directly on Petersburger Platz, you can sit outside or inside and enjoy one of the delicious wines without much hype. Freshly imported from Italy, there are delicious little bites to go with the wine, such as cheeses, olives, antipasti and bread. If you are really hungry, daily specials such as a vegetarian lasagna are offered.
About the Barrel Weinbar Wine List
The two friendly owners, Martin and Simone, offer a wide selection of wines and are happy to advise you on choosing the right wine. If you only plan an exuberant evening with a lot of Italian wine, you should bring a well-filled wallet with you. Because in line with the quality, the prices are at a higher level than is typical for Friedrichshain.
Wine Tasting at Barrel Weinbar
Barrel Wine Bar also offers workshops and other events on the subject of wine.
Great for