Tulus Lotrek
Restaurant
Berlin, Germany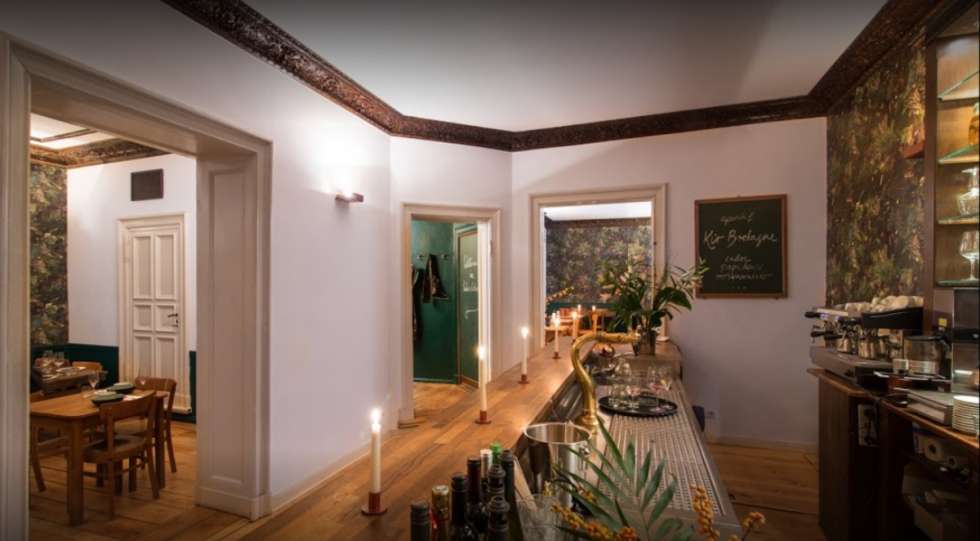 Tulus Lotrek Wine List
About Tulus Lotrek
​In 2015, Head Chef Maximilian Strohe and his language-loving partner Ilona Scholl took over this venue, that used to house a classic French bistro, and spiced things up a few steps.
When you walk through the door, you're greeted by Ilona Scholl and her all-female service team, dressed to match the leafy pattern on the wall behind them. A nice touch, and so is your name charcoaled on the plain wood of your table and printed out on your menu. It's a sparse but cosy space, rustic wood and old tiles oozing bygone Alpine holidays.
In many ways, what has become Tulus Lotrek's visual signature epitomises the food you'll sample here. Don't trust the deceptively simple, at times conservative, look of your plate. This is complicated, edgy stuff, with a myriad of cooking secrets hidden in each dish. This​ is especially true for the way they treat vegetables.
About the Tulus Lotrek Wine List
​The ambience in the restaurant is translated perfectly in the wine list, written by Ilona Scholl: Simple, straightforward and at the same time teasing your curiosity. The wine list offers a perfect blend of traditional and low-interventional wines, while also promoting newcomers.
Starting your dinner with a glass? No, a bottle, please! Maybe Petr Korab Future Sekt, to get in the mood. The wine list is full of small surprises, and my advice would be to allow yourself to be guided by Ilona and her staff. Indulge yourself; this is Berlin!
Great for
Tulus Lotrek awards
Wine team
Wine Stories
Wine Guides