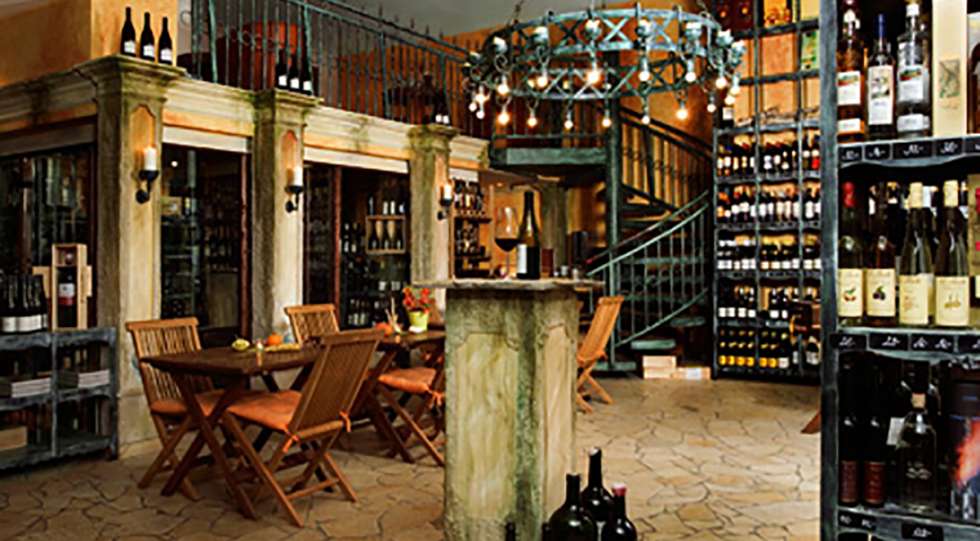 About Planet Wein
Anja Schröder and her business partner managed to create, in the centre of Berlin, a real Wonder Emporium for wine lovers (Remember Dr Magorium!?). Located in the side of the Hilton Hotel, the wine shop offers up to 500 different wines from young to old, classics and international rarities. This place is pure magic, with metallic shelves looking like the ones from an old English library and with a beautiful tasting room upstairs.
Planet Wein Wine List
Planet Wein List of Wineries
Updated 21 November 2019
NB this wine list is older than 6 months. Please use the list as an example of what this venue usually offers. To look for a particular wine, please contact the venue directly.
The majority of the wines found at Planet Wein are from Germany, but there are also some gems from Australia and New Zealand to be found. For only an extra €5 to the price of the bottle, you can enjoy your wine right at the table. Also, ask Anja to suggest some cheese from a local cheese shop (Fritz Bloomeyer), tapenade and charcuterie to go with your wine!
More recommendations
Arguably one of the best wine shops in Berlin, with an old English library-vibe and around 500 wines to choose from. Bring the bottle home, or drink it in the shop together with some amazing cheese.