Anja Schröder: "I drink Riesling, Riesling, Riesling, nothing but Riesling!"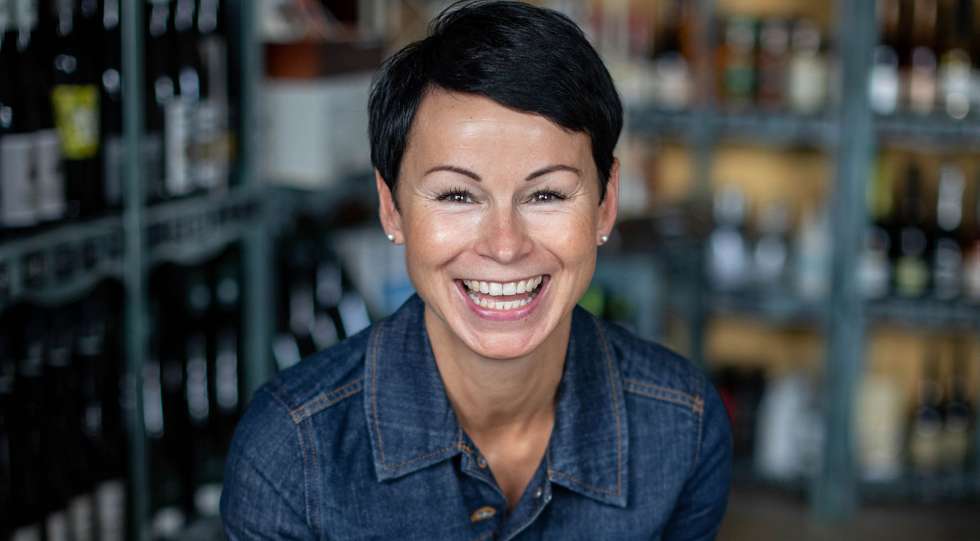 Anja Schröder is the Riesling lover who opened Berlin wine shop and bar Planet Wein in 2005.
"Berlin is one of the leading capitals when it comes to wine and food trends," she says.
Anja Schröder grew up in the north of Germany, and her passion for wine only started to grow later in life, when she started working in some fine dining restaurants. She says that German wine legend Lars Rutz was one of the key persons in her career.
"I worked closely with him, and besides the basic knowledge, I also learned the passion for wine from him. Lars was my role model, my tutor and my favourite person. Together we opened Winebar Rutz in 2001, but unfortunately, he passed away way too early, and so I started my own business Planet Wein in 2005."
How would you describe the wine scene in Berlin right now?
"Berlin is one of the leading capitals when it comes to wine and food trends. You'll find wine shops with a long history, some of them have been around for decades, and on the other hand, there's also a lot of newcomers. On the one hand, the wine scene in Berlin has a lot of stories to tell, and on the other hand, you get to know all the trendy stuff."
What are the biggest trends in Berlin at the moment?
"The origin of the product and sustainability are both very important for consumers nowadays. And the stories the winemakers have to tell."
Wine trends you never want to see again?
"Red wine with soda and Prosecco with ice. Both are no-goes!"
Three things that make a good wine list?
"The badge of identity, a balanced mix of classic wines and newcomers, and different price ranges."
Most annoying traits of customers ordering wine?
"We're always asking a lot of questions to select the right wine, and I love dealing with consumers who are openminded. But sometimes it's difficult if they are insisting on a dry wine and in the end, is choosing an Amarone…"
What do you drink on a night off?
"Riesling, Riesling, Riesling, nothing but Riesling and if I've had enough, I am going for Champagne."
Which wine places in Berlin should not be missed, and why?
"I rarely have time to go out, due to a tight and demanding schedule as a working mum of a lovely teenage girl. But if I manage to go out, I spend my time with close friends at the winebar Freundschaft, which is close to my shop. I love both the atmosphere and the wine selection there, and since wine and friends are my main interests in life, I think this is the place to go."