Emily Harman: "Natural wine has exploded in Berlin"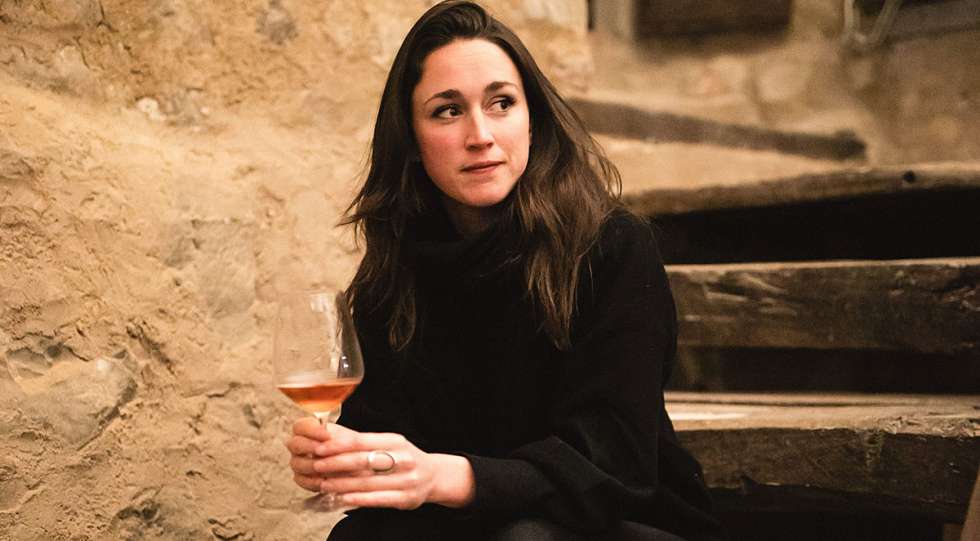 Emily Harman works as a wine consultant and educator in the UK, USA and Germany. In Germany,​ she has curated the wine list for, among others, the Michelberger Restaurant in Berlin.
"The wine scene in Berlin is new and is really only just beginning. It is an exciting time as many more places with wine focus are opening," she says.
Sommelier Consultant Emily Harman's career in wine took off around 15 years ago when she started working in restaurants and quickly developed an interest in wine. She bought books and bottles, read and tasted, and soon the wine hobby turned into a passion.
"My front of house career naturally moved into specialising in wine. I was fortunate to work at some amazing places where I had some great mentors along my journey, in particular at River Cafe (London) and Attica (Melbourne). From there I went to work in wineries for the harvests with some incredible people: Tom Shobbrook (Barossa Valley), Sean O'Callaghan (Chianti Classico) and Comando G (Sierra de Gredos)," she says.
In 2014 she started her company VinaLupa, and since 2015 she has been self-employed, spending a fair bit of time travelling between different clients and visiting producers. She also runs a wine podcast called Wine Juice Podcast together with her friend, tattoo artist Guen Douglas.
The last few years she's worked quite a lot in Berlin where she's curated the wine list at Michelberger Restaurant, located in Michelberger Hotel in Warschauer Straße. Emily describes the wine bar scene in Berlin as booming:
"There is still a great deal of work to be done on expertise and also service approach over the next years to bring it to an international level, but I do believe if things continue in the way in which they have been, that should happen easily. We now have several wine fairs throughout the year, including Summer Weinfest which I co-organise with Zoe Spawton at the Michelberger."
Berlin is the green capital of Europe, with many people moving away from animal products and questioning the provenance of what they consume
What are the biggest trends in Berlin at the moment?
"Natural wine has exploded here in Berlin, most of the decent restaurants and bars have a large proportion of natural wines on their lists. This is not only being lead by wine professionals; it is hugely requested by the people of Berlin. Berlin is the green capital of Europe, with many people moving away from animal products and questioning the provenance of what they consume. This goes hand in hand with the natural wine movement, which shares a lot of the same values in terms of sustainability, small scale agricultural practices, and moving away from the use of chemicals."
Tell me a wine trend you never want to see again?
"Arrogant wine service. There was a time in Berlin, where a number of wine places would just pour you a glass of wine that you hadn't asked for and charge you for it. There is no space in the wine world for this kind of behaviour."
Name three things that make a good wine list?
"First of all, an appreciation that the wine list is for your guests; it is not about you. Also, to have some great value options at the lower end. I know a lot of restaurants and bars that lose out on a lot of guests by not sourcing these, it makes the experience very elitist for many people if they cannot afford to buy one bottle of wine from the wine list. Finally, diversity, in all its forms: different styles, grapes, regions, prices. I like to make sure there are lots of paths to walk down."
Any pet hates about wine lists?
"Overpriced by the glass-wines. And overpriced wine lists in general. It still shocks me, especially in Berlin, where the cost of opening and operating a restaurant is a lot lower than many other cities. There should be more reasonable places to drink."
Most annoying traits of customers ordering wine?
"Apathy combined with indecisiveness."
What do you drink on a night off?
"It depends, of course. But, to chill out: Palmento Bianco from Vino di Anna. This is a wine I import, so there is always a bottle of it at home, it has the right combination of pure fruit, freshness and low alcohol (11%). To be indulgent: Barolo. No explanation needed…"
Name three wine places, apart from Michelberger, people shouldn't miss in Berlin, and why?
"Palsta: There's always a great selection of wine, the food is fresh and flavourful. If you do not feel like stopping in, you can buy a bottle to take away and sit in Tempelhofer Feld and enjoy the fresh air."
"Barra is my favourite restaurant in Berlin, hands down. All the food is incredibly delicious and contemporary, and they make fresh pasta and bread before each service. The wine list is always evolving, with many lesser-known producers to discover. Then I also like Bean, a newly opened place in Mitte, by the same owner as well respected cocktail bar Buck and Breck. This tiny place is elegant with small plates and a great selection of Champagne. The music is carefully selected, with a focus on jazz. Wines by the glass change daily too."
Check out the Michelberger's wine list below!