Emmanuel Rosier: "Berlin will become the gastro capital of Germany"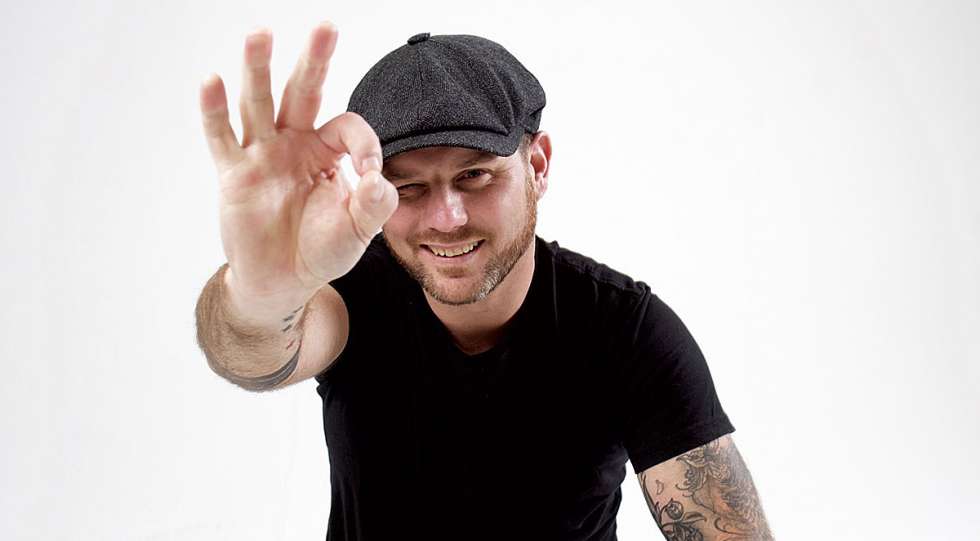 Born in France, living in Berlin, and running a restaurant in Austria. Now, Emmanuel Rosier is also Star Wine List's ambassador in Berlin. "There's a bigger knowledge about wine in Berlin than anyone could imagine," he says.
"Gamay runs in my blood," says Emmanuel Rosier about his relation to wine. And, being born in Beaujolais, maybe that's a given. His first encounter with wine was together with his grandfather:
"A splash of red nectar with plenty of water at the tender age of 12. It builds character, haha", he says.
After studying tourism and marketing, and working in many different places in the world, the interest shifted towards beverage.
"It was not until I moved to New Zealand, where I met the Master Sommelier Cameron Douglas that I understood where my passion was. I started studying at the Court of Master Sommeliers, where I passed my Certified exams in 2013, followed by WSET Level 3 in 2014".
Since 2015, Berlin is his home, where he also started to build his career in the restaurant business.
"I started working in Cordobar, at that time the best wine place in Germany. I have learned a lot about German wines and Austrian wines. I have been involved in wine since then."
He describes the wine scene in Berlin as eclectic: If it used to be all about natural and orange wine a few years back, today you'll find natural wine listed alongside more traditional wines.
"Berlin, like London and New York, is the perfect place for new trends. In 2015, orange wine was all novelty, and everyone had to try it. 'What? You never heard about Claus Preisinger and Puszta Libre? Pfff!' was the reactions then. Now it's become normal," says Emmanuel.
How would you describe the wine drinkers in Berlin, are they knowledgeable?
"Yes, there is a bigger knowledge of wine than anyone could imagine. In terms of both wine professionals and drinkers, I couldn't be more impressed. Some of the best sommeliers in the country are in Berlin – on par with Hamburg, Cologne and Munich. They bring their knowledge and their taste on to the scene on a different level. And that benefits the wine drinkers from Berlin and afar. The range offered is wider and deeper than ever before."
What's the biggest wine trend in Germany right now?
"I can see the start of a very interesting trend, and that is non-alcoholic wine pairings. Non-alcoholic wine has been a quite big thing in the grocery stores for a while, and now it's entering the restaurant business as well. I think non-alcoholic, and low-alcoholic, wines will really grow as a trend during the upcoming year."
Any specific bars or people that's been particularly important for the growth of the Berlin wine scene?
"Weinbar and Restaurant Rutz was the first so-called wine bar in Berlin. It has just celebrated its 18th birthday and most of the staff that worked there are very present in Berlin. Cordobar was then the reference of all wine bars in Germany until it became a restaurant under the name Cordo."
"But for me, the one person to watch as a star of the future in Berlin is Mathias Brandweiner, Restaurant Manager and Sommelier at POTS in Ritz Carlton. His charm and knowledge make him an incredible host."
How do you think the wine scene in Berlin will evolve the upcoming years?
"Berlin is continuously developing and improving its gastro scene, including its wine scene. We are still far away from the quality and quantity offered in cities like London or Copenhagen, but we are getting there. I am pretty confident that in the years to come, Berlin will become the gastro capital of Germany, with a more international and knowledgeable crowd, with newer concepts. It will become a gastro destination."
Emmanuel Rosier passed the exams as Advanced Sommelier at the Court of Master Sommeliers in 2018, then the Diploma WSET Level 4 this year. He's been invited to the Master Sommelier exams this year, which he had to ask to defer to next year. The Master of Wine exams will follow afterwards.