Kink Bar & Restaurant
Restaurant, Wine Bar
Berlin, Germany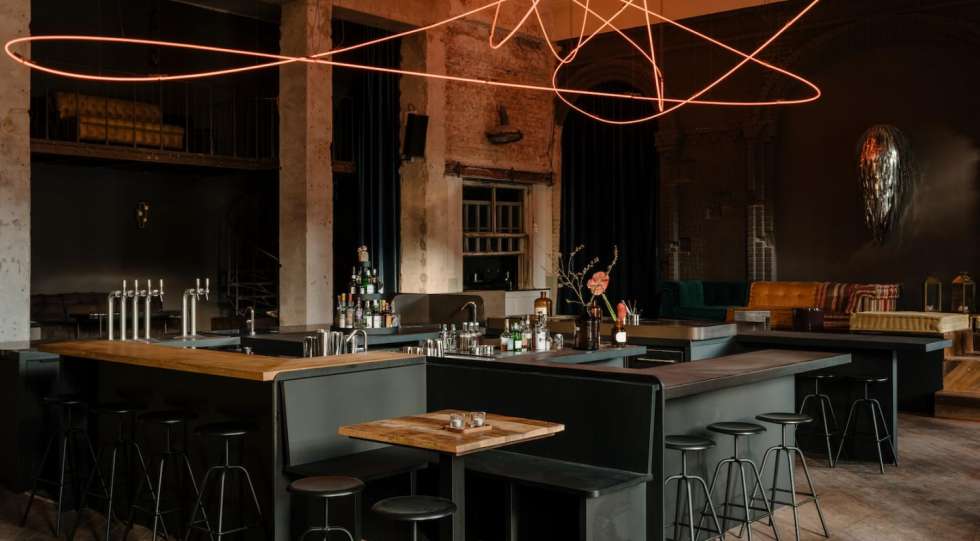 Kink Bar & Restaurant Wine List
About Kink Bar & Restaurant
When you mention Pfefferberg to someone from Berlin, all you will get is a surprised look. The hidden area between Senefelder and Teutoberger Platz is unknown to many Berliners. One possible reason: Most of the restaurants that are or were based here tended to appeal to tourists. But that has changed in the past few months.
Kink is both a bar and a restaurant and could easily be placed in NYC! The first thing you notice when you walk towards Kink is the imposing bar with its impressive red light installation by Swiss artist Kerim Seiler. I can't stop being amazed by it. The cuisine is full of flavours and aromas and at the same time completely care-free. Their heart beats for the region, they cook a lot with the season and with what grows and flourishes near us. You will find a lot of plant-based dishes too.
About the Kink Bar & Restaurant Wine List
Barista turned Sommelier, Edric Kent from the Midlands in the UK, has designed a list with wines from Europe and the New World - classic and biodynamic, red, white, rosé and orange. At the same time, the Kitchen, the Bar and the wine list draw from the best of all worlds without any dogmas - new creations and new wines that know no boundaries.
If you want to stay after dinner, you can switch over to the bar. So on your next visit to Kink, leave your car behind and spend a great and delicious evening in Pfefferberg.
Great for