Café & Cave Nizza
Restaurant, Wine Bar
Stockholm, Sweden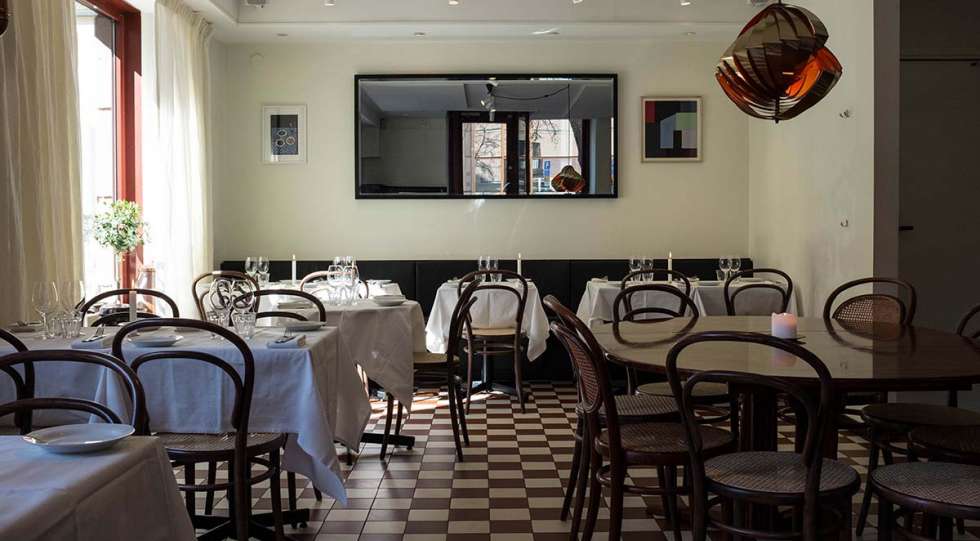 Café & Cave Nizza Wine List
About Café & Cave Nizza
Café Nizza is one of Stockholm neighbourhood Södermalm's hottest restaurants and wine bars, serving a menu of delicious food with French and Italian influences. The bistro also has a bar and from the wine cellar flows mostly natural wines with one or two classical cousins in the mix. Café Nizza's wine list is mostly sourced from the Old World's wine regions.
Since 2021, Cave Nizza is its little sibling wine bar next door.
Great for
More recommendations
​Not much of a view really, but Café Nizza still has something very alluring and appealing. Maybe it's that urban feel, or perhaps it's just that relaxed atmosphere and the great wine list that attracts. No matter what, the patio on the corner of Borgmästargatan and Åsögatan is a place where you want to be.

More or less the same as Babette, but maybe more of a place for Sunday hangout. I love to drop in for a late lunch, order a nice bottle of wine, some snacks, pasta... This is a place where you will spend many hours​.
Star Wine List Of The Year