Ett Hem is the winner of Short Wine List 2020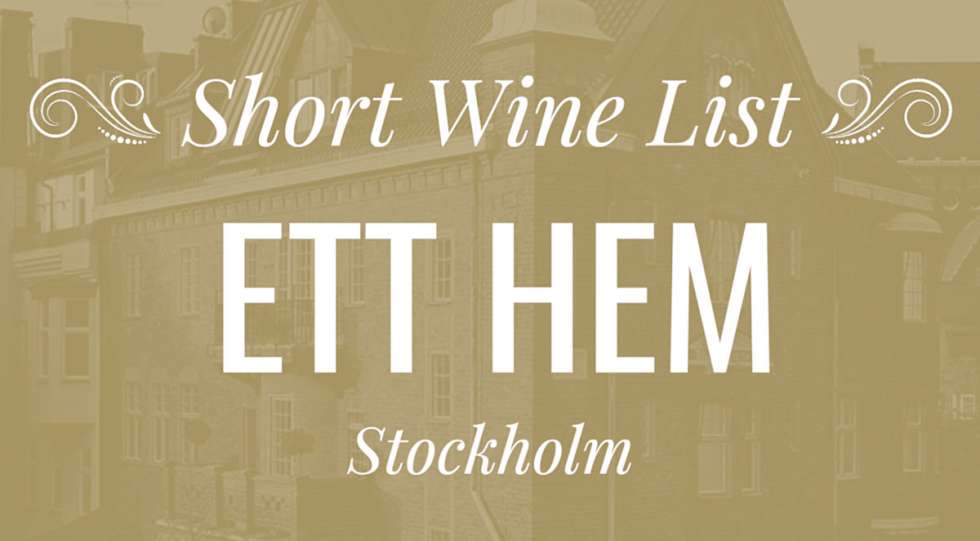 Ett Hem in Stockholm has the best Short Wine List in Sweden, a category that recognizes the best wine lists with less than 250 listings.
"I'm very happy, it's an honour to win this category. Having a short wine list is hard, cause​ you really have to think about what your guests want to drink, and what to buy. For me, it's a challenge to have it as short as possible, also with wines I want to drink myself," says Ett Hem sommelier Niklas Ödman.
Rasmus Marquart, jury member and ASI Best Sommelier in the Nordics 2019, says:
"The category is a very tough one because we all want everything, but in this category, we look for the top of the hills, where they select either back vintages, best vintages and/or best vineyards. Sometimes these lists are the most exciting because it requires a lot of work and study from the sommelier team to do the selection."
Ett Hem also won the same category in Nordic Star Wine List of the Year last year.
The silver medalists in the category were: Babette, Hasselbo, Café Nizza, Combo Vinbaren and Bar Hommage.
Published 04-May-2020
News / Sweden
Premium: Search more than 2000 wine lists in 35+ countries. Download an unlimited number of wine lists.