46 places in Stockholm where you can celebrate Riesling Week 2023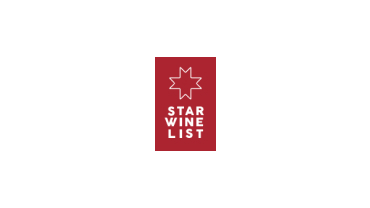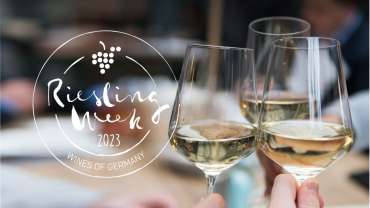 Riesling Weeks 2023 in Sweden is celebrated 29 May to 11 June. Here are the venues in Stockholm where you can join the Riesling celebration! To see all the offers from the participating venues, please choose Swedish language. (Sponsored by Wines of Germany)
Phone: +46 8 684 284 49

Address: Färjestadsvägen 8, Bromma

Best Short List of the Year Sweden 2023

Astrids is a small neighbourhood gem outside Stockholm city – you take the green subway line around 15 minutes from the city centre to get there. The place itself is modest but homely and cosy. The food is bistro-style, with dishes like beef tartar, fish soup and entrecôte (also several dishes to choose from for the kids), well-executed and tasty. The wine list is not the biggest, but impressive for being a small place on the outskirts of Stockholm. A bit over 100 different wines to choose from by the bottle and around ten by the glass. The list is leaning towards France, especially Burgundy...

Phone: +46 8 411 55 35

Address: Rådmansgatan 16, Stockholm

Adam/Albin is one of Stockholm's hottest foodie-addresses. To go with the top notch-food and the great service, the wine list gives good Burgundy choices from village to Grand Cru along with a selection of wines from Bordeaux, California, Italy, Germany, Spain and Champagne.

Phone: +46 8 640 82 88

Address: Högbergsgatan 64, Stockholm

Best Short List of the Year Sweden 2023

Café Cuvée is a French bistro at Södermalm and the menu is dedicated to snacks and smaller dishes that can be shared. And great cheese. The little space is busy with locals and cozy with, yes, a French bistro vibe. Experienced sommelier Tina Trigg is a partner in the restaurant and the wine list is mostly French with plenty of Burgundy at reasonable prices. Other destinations can also be found, like Austria and Germany. Do not miss the wine jukebox, a black board where three bottles are always served by the glass. When one is empty, the next guest can choose any bottle from the wine list to...

Phone: +46 8 522 256 52

Address: Odengatan 52, Stockholm

By the Glass List of the Year Sweden, presented by Domaine Laroche 2023

A wine bar in the Vasastan area of Stockholm with a few classic dishes, warm atmosphere, and a very wide range of wines on the wine list. The crew is experienced and knows how to take care of guests. A safe bet for wine lovers of all stripes!

Phone: +46 8-684 292 82

Address: Nybrogatan 48, Stockholm

DoMa started as a little restaurant in the home of the owners, but it is now found on Nybrogatan in the Östermalm neighbourhood. You'll find a smaller space on the ground floor, a large bar downstairs, a separate dining room seating 8-12 and an outdoor terrace in summer. And catering, cakes and a menu for children! The menu is shall we say modern Swedish, diverse and the restaurant sources some produce from its own gardens at Ingarö. And it is very tasty. On the wineside we find many favorites from Champagne, Loire and Burgundy, but Austria, Italy and other destinations are present too.

Phone: +46 76 128 91 87

Address: Swedenborgsgatan 1, Stockholm

Original Wine List of the Year Sweden 2019

Dryck Vinbar (Beverage Wine bar in Swedish) greets guests with warm colours and well stocked wine fridges in the Södermalm part of Stockholm. The bar menu lists small dishes along with cheese and charcuterie.

Phone: +46840801885

Address: Birger Jarlsgatan 112, Stockholm

German Wine List of the Year Sweden, presented by Wines of Germany 2023

Wine bar and restaurant E & G (short for Egon and Gösen) is located at Birger Jarlsgatan in Stockholm, a few minute's walk from the crowded neighbourhoods around Odengatan. The place is relaxed, like a living room away from home. The food is rustic and tasty and made for sharing – snacks, smaller dishes and stews. Small, intimate and cosy and with an interior where wine is, literally, all around you.

Phone: +46 8 673 74 00

Address: Tulegatan 7, Stockholm

German Wine List of the Year Sweden, presented by Wines of Germany 2023

Farang takes guests on a journey to Southeast Asian cuisines. The restaurant is located in an old factory hall and the rustic backdrop contrasts with the warm atmosphere. The restaurant is decidedly high end - great food. The bar in the front is cool and serves simpler dishes. For a fine dining lunch experience, this is one of my main choices in Stockholm.

Phone: +46 8 610 66 00

Address: Karlbergsvägen 14, Stockholm

Medium-Sized List of the Year Sweden 2023

Grus Grus is the wine bar opened by Tranan just next door on Odenplan in Stockholm's Vasastan neighbourhood. Snacks, small dishes and larger dishes to share are served in the cosy space. The Grus Grus wine list offers mostly wines from small-scale producers, often with an organic and natural focus. But be sure to check out the shelves in the wine fridge, where unlisted treasures from the Tranan "secret" wine cellar can be found at very attractive prices.

Phone: +46 8 519 421 53

Address: Humlegårdsgatan 14, Stockholm

Hillenberg mixes Scandinavian and Southern European influences in a large but cosy setting close to Stureplan in central Stockholm.

Phone: +46 8 22 00 21

Address: Hornsbruksgatan 24, Stockholm

The corner place in the hip Hornstull part of Södermalm is part of entertainment fixture Tjoget. A great benefit here, besides the knowledgeable staff: Late night opening hours. In February 2022, the bar moved next door, to a bigger space. The wine list expanded to encompass the team's favorite wines from all over the world, served with small plates of food inspired by Spain and the Spanish speaking world.

Address: Fleminggatan 62B, Stockholm

Kungsholmens vinbar is a neighbourhood wine bar that has a small bar counter and several small tables. It has quickly become a neighbourhood joint that fills up with families and older patrons.

Phone: +46 8 15 01 15

Address: Fredrikshovsgatan 4, Stockholm

Kasten is the latest addition to the Jim & Jacob group of restaurants, and guests that used to visit Eriks Bakficka at this Östermalm address will feel at home. To the right you'll find the bistro, serving lunch and dinner and as with the other venues in the group, both food and service is of a high standard. To the left is the wine bar Vinstocken with a bar and a few tables. The Kasten team has chosen to list more classical wines in the restaurant and somewhat more hip and natural wines in the bar. At one of our first visits, we ran into sommeliers, importers and a visiting wine producer fr...

Phone: +46 8 30 32 32

Address: Odengatan 94, Stockholm

Minh Mat is a cosy Vietnamese restaurant with an outdoor terrace for sunny days. Unusually for Asian cuisines, it also has a wine focus.

Phone: +46 8 30 11 01

Address: Sankt Eriksplan 1,Stockholm

The Swedish Chef of the Year 2012, Klas Lindberg, opened his dream bistro in 2016 and the accolades did not wait. The food is modern Nordic, mixes classics with modern takes and is superb. The wine list is varied and growing - and the service team is professional. This is a solid recommendation if you want to experience Stockhholm dining. There is also a separate bar and dining room across the portal(!) from the restaurant.

Phone: +46 8 586 218 30

Address: Stockholms Stadshus, Hantverkargatan 1, Stockholm

Stockholm's beautiful City Hall is the place where the most famous dinner of them all is held every December 10: The Nobel Banquet. If you want to feel like a king or a Nobel laureate, just head to Stadshuskällaren where you can pre-order any Nobel Menu of your choice. Or enjoy an a la carte och fixed menu dinner. The wine list is classical with mature gems from Bordeaux and Burgundy.

Phone: +46 8 678 00 01

Address: Götgatan 29, Stockholm

At the heights of Götgatan, Södermalm's artery, The Hills has taken over a grand space with large windows and a small terrace that lends itself to people watching. Here you will find classic French-Swedish bistro dishes made à la maison. The herring and salmon shares the menu with entrecôte and paté campagne. (The latter's mustard is worth a return visit on its own)

Phone: +46 70 406 66 26

Address: Sofiagatan 1, Stockholm

Vina is a cosy wine bar on Södermalm in Stockholm that likes to serve wines from small producers who care for the nature. Many of the wines are served by the glass as well as by the bottle and if you're hungry, the little kitchen produces pintxos, cheese and charcuteries as well as main dishes.

Phone: +46 8 13 14 20

Address: Scheelegatan 3, Stockholm

Wijnjas classical wine cellar restaurant is related to the Wijnjas cheese store not far from it, and there are plenty of cheese connections on the menu. In fact, if you are a fan of cheese, this is a must visit in Stockholm - nowhere else has this kind of selection. The cuisine is classical and very very wine friendly.

Phone: 08-662 33 22

Address: Nybrogatan 38, Stockholm

Phone: 076-593 46 02

Address: Skånegatan 80, Stockholm

Best Short List of the Year Sweden 2023

Phone: 08-25 16 55

Address: Tegelbacken 2, Stockholm

Phone: 08-611 78 74

Address: Arsenalsgatan 1, Stockholm

Phone: +46 08-534 897 04

Address: Strandvägen 18, Stockholm

Ångbåtsbryggan is a part of Riesling Week Sweden 2023.

Phone: 076-028 61 60

Address: Sankt Eriksgatan 100, Stockholm

Avec is a part of Riesling Week Sweden 2023.

Address: Vapengatan 2, Hägersten

Bar Libertin is a part of Riesling Week Sweden 2023.

Phone: +46 08-122 089 80

Address: Sollentunavägen 220, Sollentuna

Edsbacka Krog is a part of Riesling Week Sweden 2023.

Phone: 070-200 94 14

Address: Ytterbyuddsvägen 29, Vaxholm

Husmor Lisa is a part of Riesling Week Sweden 2023.

Address: Timmermansgatan 38, Stockholm

Inioni is a part of Riesling Week Sweden 2023.

Phone: 08-646 00 50

Address: Stora Mans Väg 4, Älvsjö

Långbro Värdshus is a part of Riesling Week Sweden 2023.

Phone: 08-679 60 32

Address: Smålandsgatan 7, Stockholm

Konstnärsbaren is a part of Riesling Week Sweden 2023.

Phone: +46 8-720 61 51

Address: Timmermansgatan 24, Stockholm

Liebling is a part of Riesling Week Sweden 2023.

Phone: +46 08-23 55 66

Address: Skånegatan 51, Stockholm

Liberdade is a part of Riesling Week Sweden 2023.

Phone: 08-94 91 13

Address: Dalagatan 42, Stockholm

Nisch is a part of Riesling Week Sweden 2023.

Phone: 08-545 540 10

Address: Nytorgsgatan 42, Stockholm

PS Matsal is a part of Riesling Week Sweden 2023.