Gebr. Hartering
Restaurant
Amsterdam, Netherlands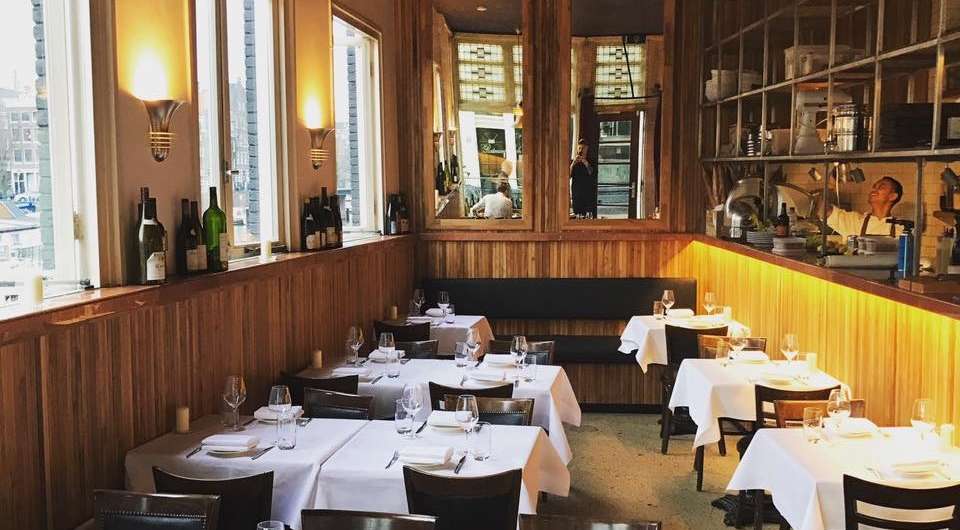 Gebr. Hartering Wine List
About Gebr. Hartering
This warm, welcoming place has over time become one of the must-visit classics of the Dutch capitol. Just a short walk from the Central Station, yet in the quiet Lastage district, it is beautifully situated in a corner building bordering the canal and a lovely bridge. The atmosphere feels like a mix of an old traditional 'bruine kroeg' and a modern-day French bistro. Clean white linen tablecloths contrast harmoniously with the brown wooden walls.
Under the leadership of owner Paul Hartering, a new generation chefs prepares pure, authentic uncomplicated, but refined dishes. Produce, traceability and skill are keywords here. No wonder chef Paul was awarded 'Craftsman of the Year' by restaurant guide Gault Millau in 2019. His brother Niek is in charge of service and has established a wine list with a wine lover's enthusiasm. The two brothers Hartering have created a cosy, yet distinguished establishment in the heart of the city that every food and wine-loving visitor should try.
About the Gebr. Hartering Wine List
Focused mainly on Old World wines, especially French and Italian, one can find some sought-after classics like Jamet's Côte-Rôtie or Sancerre from Cotat, but also a nice selection of well made natural wines. The list is clearly made by and for wine lovers. It is extensive, but coherent at the same time. Completely in line with the kitchen it reflects authenticity and purity. Grand Cru Burgundy? It's there. Hardcore natural Loire Sauvignon? As long as it's terroir-driven, you'll find it. No pretentions, just really good wine.