SAAM in the Netherlands, just open, wows the media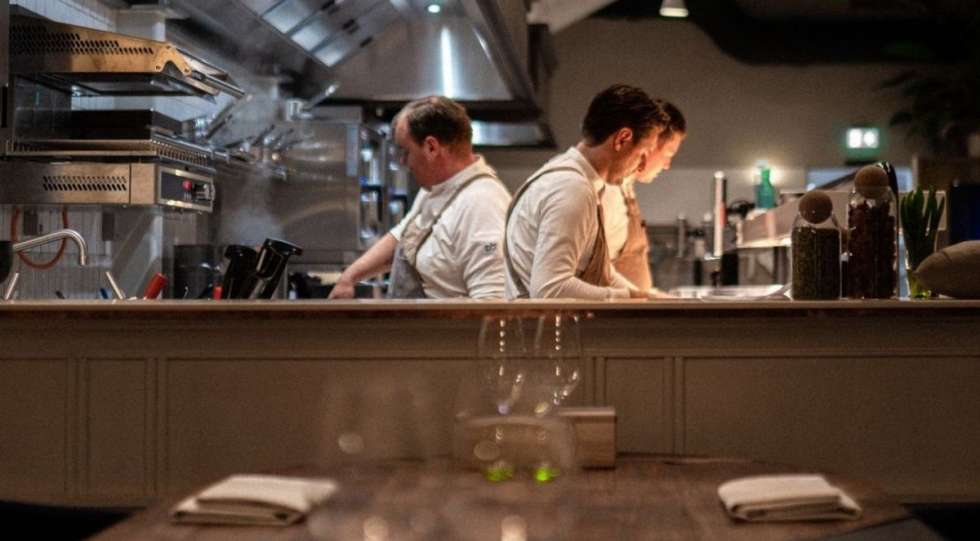 SAAM in Ouderkerk aan de Amstel offers a unique blend of Dutch and South African foods, wines and flavours. The Dutch media called it the "restaurant opening of the year".
It's called SAAM and it opened in mid-November in Ouderkerk aan de Amstel, in the north of the Netherlands. The name is Afrikaans for "standing together" and the cuisine is a blend of South African and Dutch.
"At SAAM restaurant, South Africa and Europe melt together, which creates an interesting wine list where you can find the best of both worlds," says sommelier and co-founder Koen van der Plas. "South Africa is a very surprising and dynamic wine country where you can find wines in all styles and for everyone's taste. In my opinion it's one of the most diverse wine countries out there."
SAAM is owned by van der Plas's company, which "I run together with Henk Jan Beltman, ex chocolate chief officer at Tony's Chocolonely."
Van der Plas says as the idea for SAAM grew, they decided to involve Margot Janse, "the famous Dutch chef who was the head chef at The Tasting Room in Franschhoek for over 20 years."
It was thanks to Janse, now a shareholder in SAAM, that The Tasting Room became a regular fixture in the top 10 of The World's 50 Best Restaurants list.
Now, she commutes between Cape Town and the Netherlands.
"As she lives in South Africa we attracted Jasper Hermans," of Aan de Poel "as well. Both own shares in SAAM restaurant," adds van der Plas.
The reaction from the Dutch media has been glowing, with Ben Kuenen of Quote calling the menu "a taste explosion".
The five-course menu costs €85.00 and the wine list includes bottles from the Loire, the Mosel, and Burgundy, as well as South Africa.
Premium: Search more than 2000 wine lists in 35+ countries. Download an unlimited number of wine lists.