Cafe de Klepel
Restaurant
Amsterdam, Netherlands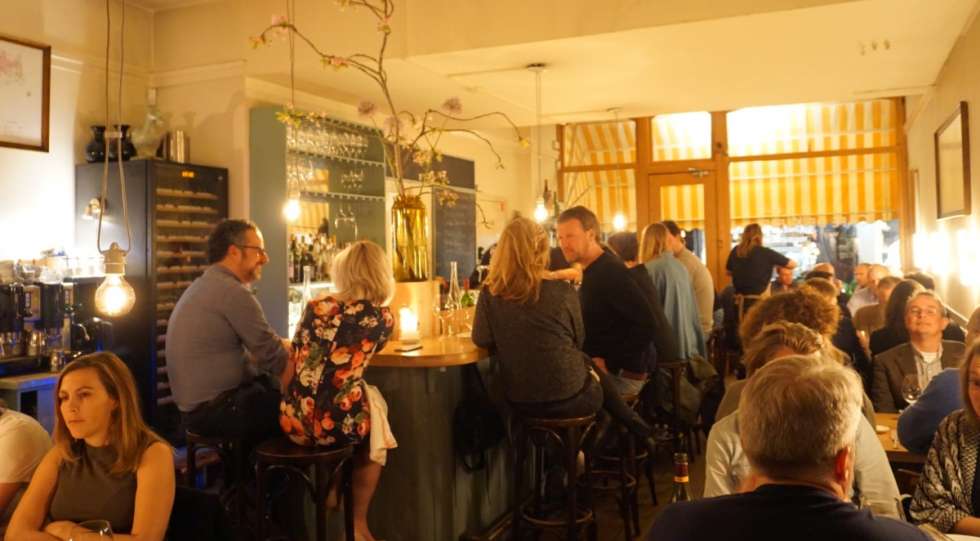 Cafe de Klepel Wine List
About Cafe de Klepel
Right in the middle of the picture-perfect Jordaan district, Cafe de Klepel defines the Dutch concept of "gezelligheid" (cosiness, to translate approximately) with its welcoming, intimate interior. You have to reserve well ahead to score one of the precious tables, but there's also a prominent bar with seating for couples or latecomers in search of a glass or two of the good stuff.
Klepel is really all about the wine – the food is classic French bistro fare, well-executed but designed not to take centre-stage. The cheese selection is one of Amsterdam's best. The staff here can recite lists of more up-and-coming Burgundy producers than most people have had hot dinners. Service is friendly, knowledgeable,​ and often really goes the extra mile.
About the Cafe de Klepel Wine List
At first sight, Klepel's list might look classically French. It is, yet it offers so much more than you might expect. The vast majority of the bins are from small, independent producers, with a big chunk of organic and biodynamic. There are countless smart choices, insider-tips and fantastically good value bottles if you know where to look. And if you don't, just ask one of the staff. Don't be surprised if you're talked down to a humble Bourgogne Passetoutgrains or an unknown appellation in the south, which ends up being twice as delicious as whatever you first had your eye on.
It really feels like the team here want you to drink better, but without getting fleeced into paying for big-name labels. Staples include Burgundies from Nicolas Potel (and his better value Domaine de Bellene), Sancerre from both Cotat and Boulay plus gems from Jura and Alsace (Ostertag, Marc Tempé).
There are always around 20 wines available by the glass – and bottles often get opened on a more ad-hoc basis, whether they're on the list or not. Since this is such a wine-focused place, you can count on immaculate service with quality glassware and decanting where necessary. But it's all done in a friendly, informal manner, and without undue harm to your wallet.​
BYO
Yes, €25 per bottle. May occasionally be waived if customers order special bottles from the list too.
Great for
More recommendations
It is much more challenging to write a short list, and it is very easy to create a list that lacks something. We need to create shorter lists and I think this one is something to look at as a great reference, said jury member Marc Almert when Cafe de Klepel won Gold in Best Short Wine List 2021.
Star Wine List Of The Year