Dynamic Amsterdam with Edwin Raben & Simon J Woolf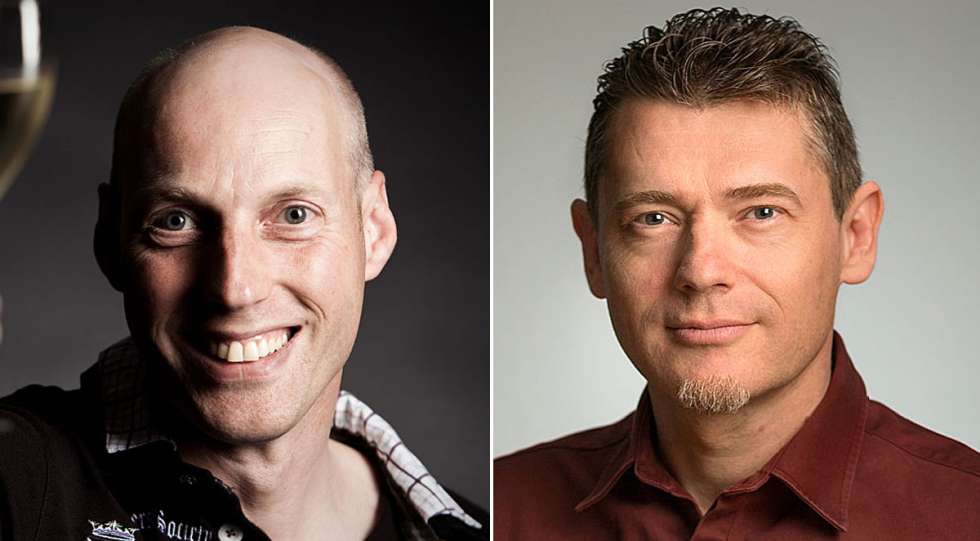 A growing wine knowledge and a lively and open-minded wine scene with lots of individuality. Today we go live in the exciting city of Amsterdam with sommelier Edwin Raben and wine writer Simon J Woolf as our ambassadors.
Edwin Raben is the four times Best Sommelier in the Netherlands, former chairman of the Dutch Guild of Sommeliers and owner of the Edwines wine school, wine shop and consulting business Edwines. When he visited Amsterdam for the first time in the early 90's, the wine scene mainly consisted of Spanish bodegas and old-school bars. Today, the scene is vibrating and exciting, with a lot of fun stuff going on.
"Amsterdam is a very open minded wine city today, also with a lot of knowledge when it comes to glassware, perfect serving temperatures and all that. And the funny thing is you can find everything here, both fancy design bars and old-school wooden Dutch bars – but all with equally good wine service. The level of knowledge is awesome," says Edwin.
We can import whatever we want, sell whatever we want
As in many places around the world right now, natural and organic wine is trending big time in Amsterdam.
"There are a lot of places that have plenty of Jura wines. Still, sommeliers have a lot of individuality, and everyone wants to have their own stuff as well, their own identity. Also, seasonal thinking is more common today than before. In spring we serve a lot of other wines than we do during winter, for example. It's often-changing, with more flow, which is exciting!"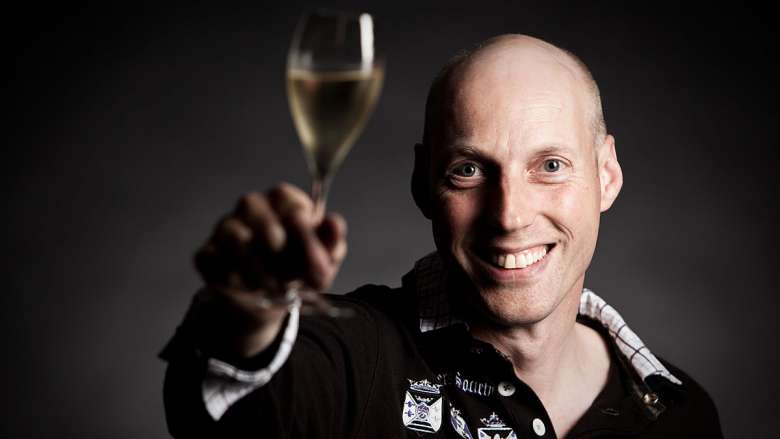 Edwin says that one word that really describes the Amsterdam wine scene is: hospitality. And he believes that part of it has to do with the fact that the sommeliers in the Netherlands don't have to care about any winemaking neighbours.
"We can import whatever we want, sell whatever we want. Everything is here, from Georgia to Jura to the USA. Just a great mix of regions, styles and price tags," he says.
What's the most exciting thing with the Amsterdam wine scene right now?
"That the sommeliers are getting younger and younger, which drives wine lists in both Amsterdam and the rest of the Netherlands. Also, there are a lot of great women in the business; it's a very diverse scene when it comes to gender as well."
Anything you want to see more of?
"Honestly, there's diversity enough, but sometimes I see price tags rather high. Sure, it's a capital, it's Amsterdam, but sometimes I think the price tags are a bit high. Entry-level price tags could sometimes be more reasonable, in my opinion."
Glou-Glou – a watershed moment
Star Wine List's second Amsterdam ambassador is Simon J Woolf, the founder and editor of the site The Morning Claret and author of the book Amber Revolution. He moved to Amsterdam in 2014, back when the wine scene was pretty traditional.
"Nine out of ten places were either French fine-dining places with wine lists straight out of the 80's, or simple budget restaurants. The scene wasn't that exciting."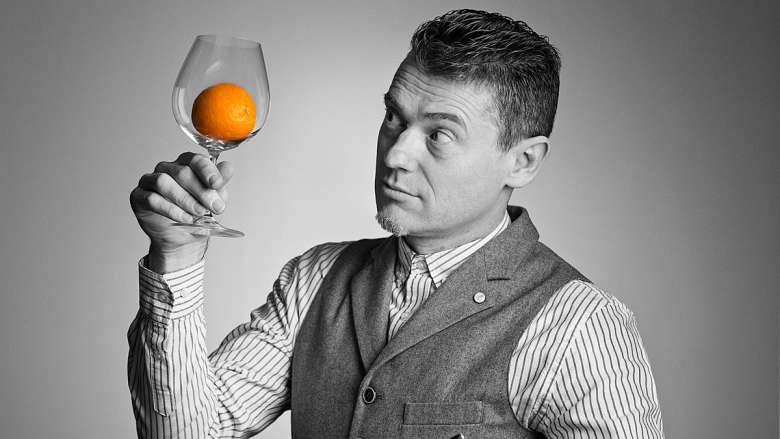 Simon describes it as a watershed moment around 2015 when Glou-Glou, the first natural wine bar in Amsterdam, opened.
"Since then we've seen an explosion of new places opening up, and now there's an amazing number of places with interesting wine lists and great wine. It's a very informal scene here, it's hard to find white table cloths or sommeliers in a suit. It's relaxed and unpretentious, which I find refreshing," says Simon.
Right now, the Amsterdam wine scene is in a good place and spoilt for choice, according to Simon J Woolf. But, he still thinks there's room for the food and wine scene to develop.
"Sometimes, the wine choices are concentrated into a similar area, which can be very nice – but maybe there's not always as much variety that I would like. More structured red wines are quite out of fashion right now, and I understand – those are food wines that need contemplation. But still, I hope that might change."
Check out Simon's and Edwin's guides to Amsterdam through the links below!