Lastage
Restaurant
Amsterdam, Netherlands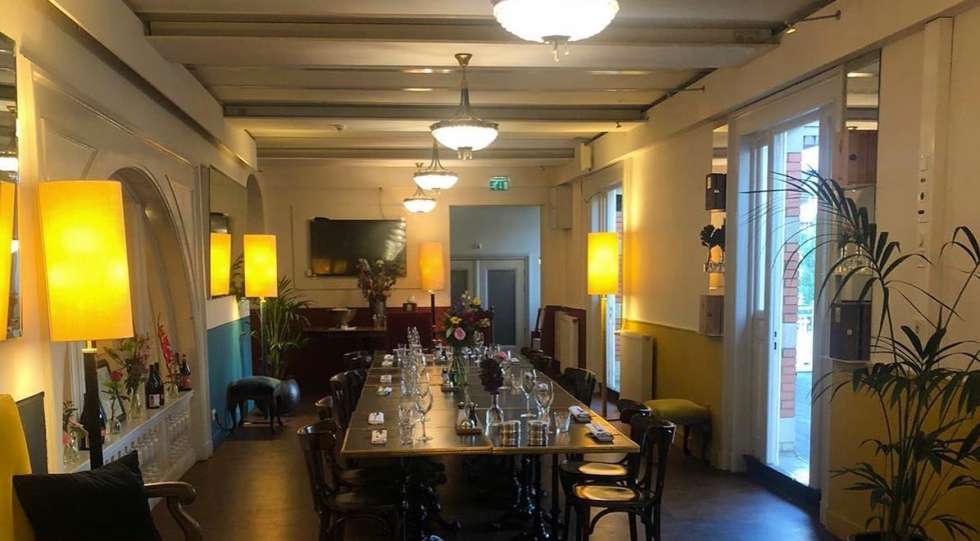 Lastage Wine List
About Lastage
Restaurant Lastage in the Lastage quarters near Amsterdam Central Station is your favourite living room before it is a restaurant. Warm and welcoming it is regularly host to a mishmash of wine lovers, local wealthy elite and Dutch theatre artists. With a maximum of 26 guests, it is impossible to leave this homely establishment without gaining new friends.
The cooking style is honest and expressive with a strong traditional French influence. Must-try is their classic epoisses with brioche and (sorry-to-say) foie gras. Patron chef Rogier van Dam has held his Michelin star for quite some years, but doesn't back down from his responsibilities and can be found cooking almost every day. His joy in manual labour can be felt and tasted in labour-intensive home-made (blood)sausages and soups that cook for days.
His partner and hostess Elise Moeskops is a well-known figure in both the Amsterdam restaurant and cocktail world as the local political scene. That is reflected in the diversity of interesting guests.
About the Lastage Wine List
Lastage's winelist is like the restaurant and its menu: a synoptic warm blanket of comfortable homey things to chose from. Hospitable markups, especially for the more elevated wines, make the wines accessible for any budget. Owner Elises Moeskop's love for Italian wine causes a pleasant extra depth in this section and a nice diversity to choose from in both well- and lesser-known wines.
Lastage awards