Choux
Restaurant
Amsterdam, Netherlands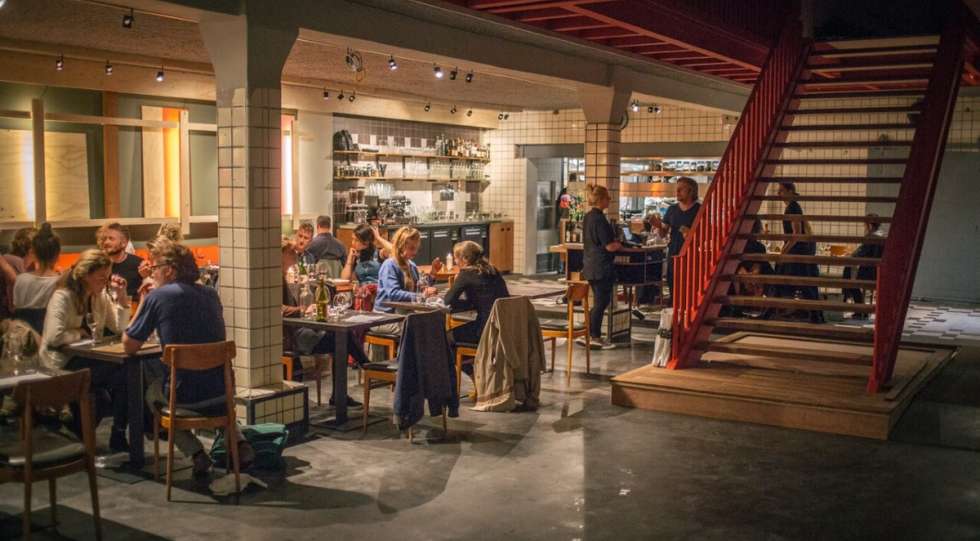 Choux Wine List
About Choux
Choux had its gestation in two hugely successful pop-up restaurants before the team settled on its current location in a spacious, airy converted warehouse looking out onto the Ij waterfront.
It's been one of the pioneers in bistronomy-style cooking – serious cuisine that nonetheless breaks the formal, fine-dining mould, and in natural wine. The menu invites you to choose a number of courses, all cryptically identified only by their main ingredient. When the dishes arrive at the table, they're often beautiful in their conception and appearance.
There's a definite Nordic slant in the use of foraged ingredients and the light, fresh flavours. The young team, both in the kitchen and on the floor, have brought​ distinct energy and flair to this now well-established and deservedly popular venue.
About the Choux Wine List
Co-owner Figo van Onna has been a real firebrand for natural wine in Amsterdam, not only focusing the entire list on very low intervention producers (frequently those who work completely without added sulphites) but also promoting the wines via a wine fair and now also an import business.
The frequently changing list is eclectic, including several qvevri wines from Georgia, gems from all corners of France, Italy and Spain, and selections from eastern Europe and Portugal. The wine pairing here is treated very seriously and comes highly recommended. Otherwise,​ there's a great selection of bottles, with highlights including wines from Gut Oggau, La Stoppa and Philippe Pacalet.
BYO
Yes, €30 per bottle "and a sip for the somm".
Great for