To Rom og Kjøkken
Restaurant
Trondheim, Norway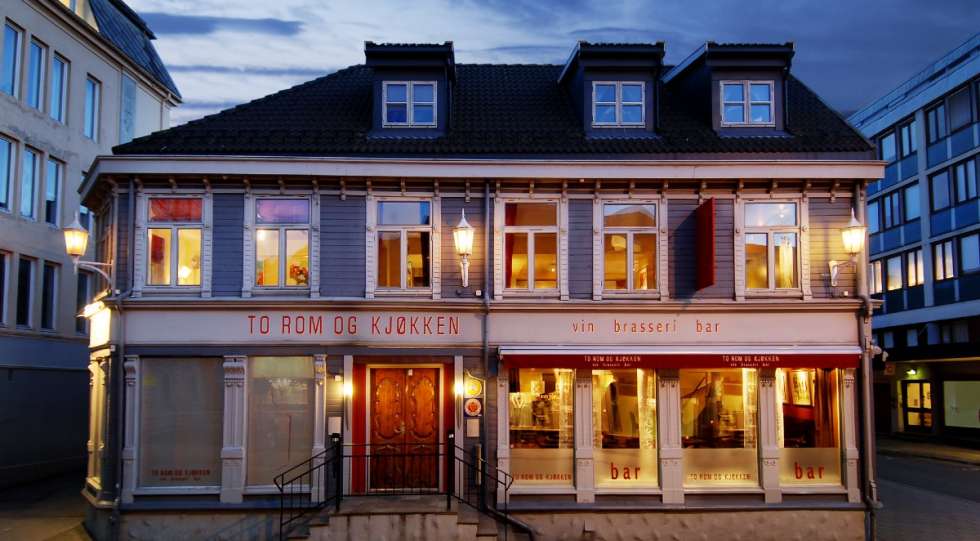 To Rom og Kjøkken Wine List
About To Rom og Kjøkken
From the moment they opened their doors in 2005, To Rom og Kjøkken has been one of the top go-to places for locals looking for a casual atmosphere and classic quality cuisine. They work with local produce from the Trøndelag region, and their patron, Roar Hildonen, still welcomes guests to this very day whilst being an almost inherit part of the Trondheim restaurant scene.
Their awarded wine list features an extensive selection from the most classic regions, with jewels from top producers such as Le Montrachet from Domaine Ramonet, or even a well-developed bottle of Château Angelus. If you are in the mood for something slightly different, they also have a good selection of American wines as well as an extensive beer list and a vast selection of spirits. With a big and talented staff, To Rom og Kjøkken regularly hosts wine dinners, wine and beer tastings, as well as cooking classes.
Wine Tasting at To Rom og Kjøkken
Regular activities available for bookings as well as a pre-dinner tasting available upon request.