7 great wine places in Trondheim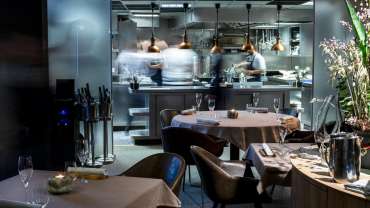 Trondheim has grown into a culinary city with a lot of high-quality restaurants and wine bars. Here is the wine lover's guide to the best wine places in the city!
Phone: +47 954 37 028

Address: Ladeveien 9, Trondheim

Quite some focus on natural and low-sulphur wines, yet with some good old classics stored away. It's also worth mentioning the bistro/brasserie next door; Jossa. With dishes and flavours inspired by their travels it offers an approachable alternative to the full package at Credo, and of course; the wine list is available!

Phone: +47 458 44 996

Address: Ørjaveita 4, Trondheim

Focuses on the classic wines of the world, from well-known producers and regions. If you're not quite in for spending the evening; they also have an easy-going bistro where, of course, the wine list is available as well.

Phone: +47 454 88 889

Address: Brattørkaia 17b, Trondheim

Classic focus with a good selection from the best producers and good vintage depth.

Phone: +47 957 11 020

Address: Nedre Bakklandet 6, Trondheim

A small yet quality driven list with very good prices!

Phone: +47 919 14 912

Address: Dronningens gate 26, Trondheim

A "work in progress" kind of style with a good selection of wines of true identity. Quite a bit of natural/low-sulphur wines but also the great old classics.

Phone: +47 73 800 805

Address: Dronningens gate 5, Trondheim

Austrian Wine List of the Year Norway, presented by Austrian Wine 2020

The full cellar list, with a classic focus and packed with Champagne, is always available, but this is really a place to opt for the wine pairings, especially the Wine Lovers option.