19 great wine bars and wine restaurants in Mallorca 2022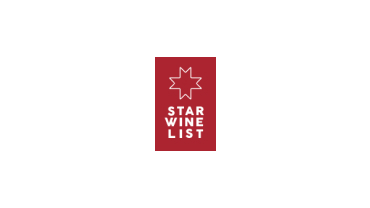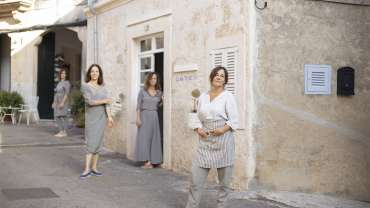 Local producers, big names from Spain and international wines. Whatever you want to drink, we know where to go – here is the guide to the best wine places on Majorca (Mallorca), all selected by Star Wine List's ambassador Gabriel Lucas Dimmock.
Phone: +34 871 87 21 77

Address: Passeig Es Traves, 20, Port de Sóller

In one of the most charming ports on the island, Puerto de Soller, Villa Luisa stands out from the rest of the buildings in the front row. But not only that, its avant-garde cuisine, with quality products and great culinary skills, makes Villa Luisa a gastronomic and relaxing paradise. They offer both à la carte and tasting menus and an extensive and very well-curated wine list where you can drink anything from classics to local novelties. The list has an extensive sparkling section since the owner, Ogi, is in love with Champagne.

Phone: +34 971 89 23 91

Address: Carrer de Juno, s/n, Alcúdia

Centred in the studio, the formation and inspiration of the recipes and ingredients of Mallorca, Maca De Castro develops dishes with Mediterranean flavours, techniques and great quality. The cuisine is locally based and sourced, giving it a green Michelin star. The wine list is extensive, with winks from local producers as well as a careful selection of Spain and many other countries in the rest of the world. The team creates a very casual but professional experience for you to enjoy the wines.

Maca De Castro is temporarily closed.

Phone: +34 971 51 52 26

Address: Carrer de s'Horitzó, 21, Caimari

Very hip, Mallorcan natural place in the center of the island, serving food with the seasons. If you think about sustainability, love for the local products and people from the area, this is the place for you. The inner courtyard is decorated by the local but internationally known artist Albert Piña. Ca Na Toneta is ultra focused on small natural wine producers from the island and Catalonia. And they even have a selection of wines produced for them with local grapes

Phone: +34 971 81 61 10

Address: Finca Torre Canyamel, Carretera Arta-Canyamel, km 8, Canyamel

This is an ultra-luxury hotel on the island's east side. You will enjoy beautiful views and the best Mallorquin architecture. The restaurant is run by highly rated Mexican chef David Moreno, and has a great team and service. On the wine side, Nene García runs the front of house and sommeliers. The wine list has more than 350 references and includes a great selection of bubbles: Cava, Champagne and sparkling wine from England.

Phone: +34 669 90 78 02

Address: Carrer del Llebeig, 2, Pollença

Natural wine bar and tapas place in Puerto Pollença. This place is known for its Italian tapas and wines from small top producers like Valentini or Damilano. The family also has a nice restaurant in Milano, therefore the Italian connection.

Phone: +34 971 56 05 23

Address: Carretera de Palma, 29, Vilafranca de Bonany

Opened in 2005 in an old tobacco shop in Vilafranca de Bonany, S'Estanc Vell offers a fantastic local and rustic experience. Located in the heart of the "Pla I Llevant" D.O. wine region, the restaurant focuses on traditional cuisine, home-made by the sister of Pere Gari Ferriol, the owner and sommelier. Pere is very close to the producers in the area and small producers all around Spain. The continuously changing wine list focuses on small and respectful producers, many with a natural approach. There is a terrace in the back for long casual lunches.

Phone: +34 971 09 20 19

Address: Carrer dels Mariners, 3, Alcúdia

The Wine Side is a fresh and authentic place to eat and drink in the port of Alcudia on the island's east side. Here, you will find local seafood, sushi, and traditional and modern recipes made from quality products. On the wine list, you can find wine from top Spanish producers as well as international wines.

The Wine Side is temporarily closed.

Phone: +34 871 87 12 71

Address: Avinguda de Gabriel Roca i Garcías, 24, Andratx

One of the best Italian restaurants on the island, Verico opened in Puerto Andratx in 2017. The cuisine is modern Italian and the wine list is filled with big Italian names. You can also find some international wines, ask for Michele Paradiso to guide you through the selection and feel like you were in Italy.

Phone: +34 647 12 30 53

Address: Carrer de l'Argenteria, 14, Palma

A small wine shop and wine bar in the old town of Palma de Mallorca - focusing on natural wines, mostly from Mallorca and Spain. Nice casual place to have a first drink with small tapas. Also the place to go for vinyl records.

Phone: +34 971 71 82 74

Address: Carrer de Sant Jaume, 3, Palma

La Bodeguilla is a classic high-end restaurant and tapas bar in central Palma with typical dishes from all over Spain. The space is both classy and cozy, has a bar and a dining area over two levels. It is located just off Paseo del Borne and Jaime III. The wine list is large, and used to be even larger. You will find local, Spanish and international wines on the list, with nice selections by the glass.

Phone: +34 971 72 01 14

Address: Carrer de la Missió, 7, Palma

Marc Fosh is a Michelin-star fine dining restaurant in central Palma de Mallorca. As far as we know, Mr Fosh is the only English chef in Spain to hold a Michelin Star. The focus is on local ingredients, creatively worked and served in a beautiful setting. The wine list has an extensive selection of wines from Mallorca, the rest of Spain and other countries. (Editor's note: Our ambassador Gabriel Lucas used to work here as a sommelier a few years ago, in fact that is how we met in the first place.)

Phone: +34 971 72 20 00

Address: Hotel Es Princep, Carrer de Bala Roja, 1, Palma

Zaranda used to be the only Michelin 2-star in Mallorca (although due to the moving to its new location it currently has none). Fernando Arellano comes from Madrid and is a very renowned chef. At the new location the focus is on two tasting menus. Zaranda has 24 covers and occupies a small place in the luxury Hotel Princep, just on the corner of Palma's old town towards the Parc del Mar. Don't forget to go up to the hotel's rooftop bar to enjoy the stunning view of the city and the bay. The wine selection is a mix of smaller natural producers and top names from Spain (for example, Vega Si...

Zaranda at Hotel Princep is temporarily closed.

Phone: 645 59 13 93

Address: Carrer d'Antoni Frontera, 24, Palma

Young Swede Lukas Lundgren has created a small, casual and relaxed natural wine bar - that recently had to move to a new address. La Sang has become a hub for winemakers and wine lovers on the island. The Lundgren family imports natural wines and La Sang also serves as a bottle shop if you're in need of top natural wines. You will find a good selection of international and Spanish natural wines along the walls. Lukas and the team will treat you as a friend, and you can also taste some typical Mallorcan charcuterie. (The above photos are from the original space, we're working on new ones!)

Phone: +33 971 10 02 01

Address: Plaça d'Espanya, 6, Palma

Andana means "train platform" and is located just by the train station, near Plaza España. Top Mallorca chef Maca de Castro is in charge of the cuisine and it is a modern, nice place with very good food and reasonable prices. Andana has a nice selection of wines from Spain. You will find wines from small producers doing great Godellos, Mallorca local grapes like Gorgollasa, all served in a gentle and nice way.

Phone: +34 656 73 82 14

Address: Plaça de Llorenç Villalonga, 4, Palma

In 2021 this new top restaurant at luxury hotel El Llorenç Parc de La Mar in Palma's old town got its first Michelin star. Headed by the famous Mallorquin chef Santi Taura, DINS is a fine dining restaurant with some of the best food on the island – all sourced from local produce and products. The top chef himself can often be found behind the kitchen counter, so if you score a table there, you're in for a treat and great stories. Local top sommelier Joan Arboix has created an interesting selection of local and international wines (such as Burgundy) and a great pairing to go with the menu. Joa...

Phone: +34 663 90 90 53

Address: Carrer de Guillem Massot, 45, Palma

Clandestí means secret, and you have to live this experience – which is very different from all other places in Palma. Chef Pau Navarro has worked at top restaurants around Spain and creates traditional dishes of humble neighbourhood cuisine in a modern special way, along with loud music! There is a huge selection of Champagne (Pau is very focused on Champagne), Sherry and natural wines, mostly from smaller producers. You have to go to the cellar to select them, or just go with the nice wine pairing. At Clandestí, you have to reserve a table; there are no walk-ins.

Phone: +34 685 18 52 63

Address: Carrer de la Indústria, 8, Palma

Vinazo-Morrofino is the restaurant with the most extensive wine list in Mallorca, with 600 different references of wine from around the world and more than 50 wines by the glass. Ángel Ruiz de Pablos, owner-sommelier, is a fine wine fanatic, and his idea is to make a place where wine lovers can enjoy wines not only from Mallorca or Spain but also from France, Italy and South Africa. Vinazo-Morrofino is not just a wine bar but a fine restaurant where Mateo Castañeda, the chef, will delight customers with his amazing traveller cuisine from Venezuela to Mallorca through France, Japan, and more....

Phone: +34 971 78 11 19

Address: Passeig de Mallorca, 20, Palma

For this Michelin restaurant, it is evident that the most important thing is the guest, and they have one of the best quality/price ratio menus in Spain – or even the world – for this restaurant level. The cuisine is inventive and artistic and has influences from many countries. The outdoor terrace on Paseo Mallorca is a lovely place to spend long lunches, and we love the welcoming service here. The wine list has a good mix of local, Spanish and international wines.

Phone: +34 871 17 86 03

Address: Carrer d'Anníbal, 11, Palma

NUS creates a space where the table makes you feel at home, where time stands still, and where the most important thing is eating and drinking. The cuisine changes following the natural season of the product, and the cooking is straightforward and honest, with a great Asian-Japanese influence. The wines are carefully selected based on experiences and moments where you can discover rarities, wines with heart and novelties from the island and abroad.