13 great wine bars and wine restaurants in Madrid 2023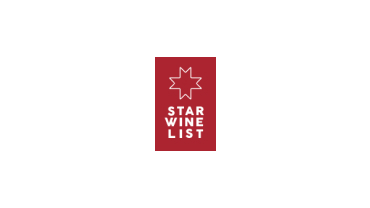 Luxury restaurants or small counter bars? Madrid has something for every wine lover! Star Wine List's ambassador, sommelier Agustín Trapero, has selected his favourite wine spots in the city – check out the venues not to miss.
Phone: 915 21 66 78

Address: Calle de la Reina, 4, Madrid

Angelita is a venue right in the city centre, just off the iconic Gran Via Street. The restaurant has two environments: a street-level wine bar and a hidden basement cocktail lounge. Angelita has a long story, as it was one of Madrid's first proper wine bars. David and Mario Villalon, two brothers from Zamora, are the owners and the clever minds behind the wine list, with more than 500 different references of wine labels and 25 options by the glass, emphasizing Burgundy and Vinos de Madrid. Angelita is an ideal destination for wine lovers and wine professionals alike. The restaurant has a co...

Phone: +34 664 86 43 22

Address: Plaza de la Independencia, 6, Madrid

This place is just on Plaza de la Independencia, also popularly known as La Puerta de Alcala, with a fantastic outside terrace where customers can enjoy a lovely glass of Champagne (in fact, no coffee is allowed on the terrace) overlooking this amazing monument. The interior is modern, elegant and well-spaced, with thick wooden tables. You can feel right away that the owner (Juan) and the Head Sommelier (Tomas Ucha) have put a real emphasis on making this place a true wine destination. With over 100 wines by the glass, a whole army of well-trained sommeliers is required (there are more somme...

Phone: +34 916 04 02 02

Address: Calle del Marqués del Riscal, 11, Madrid

Coque is one of the very top restaurants in the city, run by the three Sandoval brothers (Mario (Head Chef), Diego (Restaurant Manager) and Rafael (Head Sommelier)), who master their field with great personality. Coque is a restaurant with two Michelin stars, located just off the Paseo de la Castellana. It only serves a tasting menu, which is a tour around the restaurant; it begins in the bar, followed by a refreshing sherry glass in the majestic main wine cellar. After that, a lovely glass of Champagne inside the Sacristia (Sacristy) before going into the kitchen and then to the main restaur...

Phone: +34 911 82 34 99

Address: Calle de la Palma, 76, Madrid

De Vinos is a small family-run wine bar in the youthful and bohemian Malasaña district. The interior is old-school, with outdated wooden chairs and vintage furniture. As you walk in, right on your left side, a massive chalkboard with a hand-written wine list is displayed on the wall, with a selection of classic Ribera and Rioja. However, you can find great choices from all over the world (don't miss the Crémant de Bourgogne by the glass – top quality). Yolanda Moran is the owner and Head Sommelier. She is enthusiastic and always looking to update and change the options on her wine wall list....

Phone: +34 913 30 62 10

Address: Calle de Sevilla, 3, Madrid

The Four Seasons hotel opened in 2020 and is the first in Spain. It is located just off of the most iconic and well-known Spanish square, La Puerta del Sol. Dani Brasserie is the main restaurant in the hotel, situated on the 7th floor with spectacular views of Madrid's skyline, thanks to its huge, almost 360º, terrace. The restaurant focuses on modern Mediterranean food, where you can share dishes from the renowned top chef Dani Garcia in a comfortable and relaxing atmosphere. The wine list holds around 600 references with special emphasis on Champagne, Rioja and Bordeaux. Please, put yoursel...

Phone: +34 914 29 20 52

Address: Calle del Marqués de Cubas, 18, Madrid

Estimar is a restaurant just a street away from Spanish Parliament. The place is entirely focused on fish and shellfish cooked in a very Catalan way. They have an open kitchen just behind a nice fish counter, where you can pick your fish for your meal. Juanma Galan is the mastermind responsible for the wine list, with a very interesting selection of Champagne, showing a good balance between Grandes Marques and small vignerons, as well as smaller and lesser-known Spanish wine regions.

Phone: +34 911 08 55 66

Address: Hotel Hyatt Regency Hesperia, Paseo de la Castellana, 57, Madrid

Leña is one of the main restaurants by well-renowned Spanish chef Dani Garcia. It's located within the hotel Hyatt Regency Hesperia in the middle of Paseo de la Castellana. The interior is lovely; in fact, the restaurant received different recognition and awards for its interior design. Smoked Room is a small, Michelin two-star space of 14 covers within the Leña restaurant, focusing on Japanese cuisine also cooked with smoked and "a la brasa" techniques. The wine selection is solid on red Riojas, Bordeaux and Burgundy, with great alternatives by the glass. They also got a highly recommended...

Phone: +34 914 26 06 04

Address: Calle de José Ortega y Gasset, 16, Madrid

Lavinia is one of the most well-respected wine shops in Madrid and Spain, located on Jose Ortega y Gasset Street. With almost 4,000 wine labels, they cover most of the wine regions. Please, pay extra attention to their selections of Ribera del Duero, Rioja and Bordeaux; they are outstanding. The wine shop has a small restaurant with an outdoor terrace, where you can purchase your bottle of wine and open it happily at a corkage fee of 8€. Lavinia also has tasting rooms that you can hire for special events.

Phone: +34 915 32 12 75

Address: Calle de Alcalá, 15, Madrid

Paco Roncero is at the heart of Madrid, on Calle Alcala, just a few steps from the world-famous Madrid square La Puerta del Sol. The restaurant is on the rooftop of the majestic Casino de Madrid building. This Michelin two-star offers a great atmosphere and modern cuisine. Maria Jose Huertas is the head sommelier behind the wine programme, and she is one of the most iconic Spanish sommeliers of today. She has built a solid wine list of around 900 bins with a good balance of international and national choices, where Sherry is very well represented.

Phone: +34 915 42 91 99

Address: Plaza de San Miguel, s/n, Madrid

Pinkleton & Wine is a counter bar within the gastronomic Mercado de San Miguel, just off Plaza Mayor. The owner is Leopoldo Roncero (Polo), a wine collector that has been in the industry for over ten years. With a wine list of over 200 wine labels and friendly staff with deep wine knowledge, Pinkleton & Wine is a great place to discover fantastic cuvees from top vintages. Polo is really passionate about long-aged wines from top producers, and sometimes, one of his gem wines can be served by the glass until the bottle is finished. Don't miss it! They don't serve food but kindly allow you to...

Phone: +34 918 53 24 34

Address: Calle de Augusto Figueroa, 47, Madrid

Roostiq is a small restaurant in the lively Chueca neighbourhood. The owner is Alberto Zoilo Alvarez, from Avila (a rural province near Madrid). Many of his products come from this area so his cuisine is focused on fresh and local ingredients with a large diversity of options, from Avileña steak cooked "a la brasa" (charcoal grilled) to pizza with black truffles. Alberto works with around 150 references; he is really passionate about Burgundy, which shows on the list. Roostiq works closely with many Burgundian vignerons; therefore, you can find some great treasures on the list.

Phone: +34 912 16 39 36

Address: Calle Amador de los Ríos, 6, Madrid

Saddle is located in the modern side of Madrid, and it's a Michelin Star restaurant than can deliver traditional Spanish dishes with an eclectic twist. The person behind this wine list is Israel Ramirez, and it's really covering many traditional wine regions from the whole world, putting emphasis on Burgundy and Riojas selection. In fact, those Burgundy & Champagne lovers got a fantastic collection of Domaine Leflaive and J. Selosse wines that makes it worth going there.

Phone: +34 916 91 72 38

Address: Calle del Conde de Aranda, 11, Madrid

Vinology is a very cosy wine bar in the Serrano area. The owner is Pilar Oltra, an offspring of the winemaking family from Argentina, her birthplace. Pilar's philosophy is to have a wine space focused on the locals, with a big comfy sofa, dim lighting, wooden chairs, and a living room feeling in the restaurant. Oltra has a huge passion for small and artisan wine producers, with special attention to indigenous grape varieties and lesser-known Spanish regions. It took my attention that she wrote the name of the winemakers next to the wine names, a touch that I like. Overall, the wine list is...