The 20 best wine bars and wine restaurants in Barcelona 2023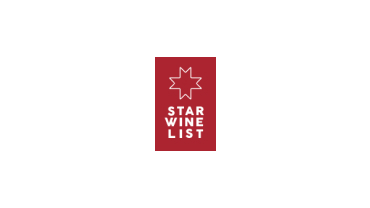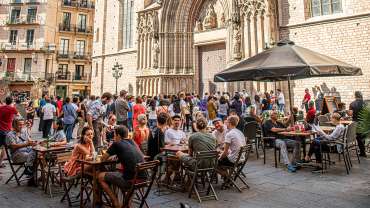 Great wine lists, tasty food and nice ambience. Here is the guide to the best wine spots in Barcelona, all selected by renowned sommelier and wine writer Ferran Centelles. The guide starts with his latest additions.
Phone: +34 936 24 78 86

Address: Carrer de València, 225, Barcelona

Compartir Barcelona opened its doors in June 2022 under the direction of Nil Dulcet. Behind its doors: Oriol Castro, Eduard Xatruch and Mateu Casañas, three chefs who spent a total of 15 years at elBulli, part of the most influential cuisine of the 20th century. Its name is a nod to its older brother Compartir Cadaqués, which is a benchmark restaurant in the province of Girona. The offer is totally in line with its name: a place to order dishes and share them with all the people at the table. They have 200 wine references, but they change them constantly as they like to work with small-scale...

Phone: +34 938 32 87 98

Address: Carrer de Mallorca, 303, Barcelona

El Tros is a wine bar that has been offering a glass of Catalan wine in an oasis of tranquility and harmony since June 2017. In Catalonia we speak of a "Tros" when we refer to a cultivated area, and it is common among farmers and winegrowers to say that they go to work at El Tros when they go to work their fields. The philosophy of this place is that, under the pretext of the name, their space should be considered an extension of those fields worked with so much love. They want to be at the side of the winegrowers, giving them visibility and accompanying them in the dissemination of their wor...

Phone: +34 676 64 37 85

Address: Carrer de Violant d'Hongria Reina d'Aragó, 150, Barcelona

Macot is a charming and elegant wine bar in the Sants neighbourhood. It opened in March 2018, and then in 2020 closed for a year due to pandemic restrictions. In November 2022 they reopened their doors with more energy than ever. "Els Macos" or "Macots" are the names by which the family of the owner's grandmother, Rosita, was known in Batea (Terra Alta, Tarragona). The family also has a wine project named La Furtiva in Terra Alta. Recovering the name was a way of honouring and linking the project to his origins. They currently have a wine list of more than 150 references, but in total they w...

Phone: +34 933 23 95 90

Address: Carrer de la Diputació, 220, Barcelona

Mont Bar is a top bar-restaurant that opened in March 2013. It has been one of Barcelona's benchmarks for a decade, and always offers products of the highest quality. The name of the restaurant, Mont Bar, comes from the name of the small mountain Mont in Vielha, where Iván Castro has part of his hotel-dedicated family. Ivan's original idea was to choose that place because he wanted the products that were produced on the Mont farm to form part of the Mont Bar selection, pure romanticism. Currently they work with more than 250 references. It is impossible to get bored, and they even change th...

Phone: +34 932 84 42 02

Address: Carrer de les Guilleries, 10, Barcelona

In a charming street in Gràcia, Carrer Guilleries, there is a charming wine temple which opened its doors in 2008. Small, with very careful attention to detail and a totally white decoration, it invites us to enter through the door because to discover is its motto. Its name leaves no room for doubt: 'vi' is 'wine' in Catalan, and it plays with the concept of a library, which is the translation for "biblioteca". It is a place where wine and cheeses are kept in order and classified, just as in a library. Instead of having books, however, we are lucky enough to be able to enjoy authentic offerin...

Phone: +34 938 58 37 60

Address: Carrer d'Aribau, 143, local 1, Barcelona

Torpedo opened its doors in December 2018. While its name carries several funny connotations for its creators, for the moment they're letting us play with our inventiveness and come to our own explosive conclusions. Although they have almost always 75 references available, two or three change every week and their idea is to always have a short but dynamic menu. They decided not to introduce too many references in order to rotate a little more, and thus make every visit more entertaining. The menu has two different parts: the first one where we find wines that are closer to us because of thei...

Phone: +34 937 14 73 93

Address: Carrer de Casanova, 134, Barcelona

Of the wave of exquisite places that have opened in Barcelona, Suru is one of the most recent. It opened in December 2022 and with a very special name. In Catalan, "suro" means cork. In Japanese, it is a conjugation of the verb "to make", but it also has a sensual connotation if used without conjugation. They have about 100 references on the menu, but as they love dynamic menus, they try to change many of them on a weekly basis. They love tasting the wines they have available to see how they are evolving and thus having a complete mastery of everything they store in the cellar. This way of w...

Phone: +34 936 11 18 85

Address: Carrer d'Aribau, 41, Barcelona

Pepa Bar a Vins reopened its doors in October 2020 with a very daring team. They work with approximately 140 references: from Catalonia, the rest of Spain, Czech Republic, Italy, France, Australia or Chile just to name some of the origins of their wine list. This menu changes very often, but, to be honest, less often than they would like considering this restless team who spend part of their day trying to make new discoveries. The intention of all their choices is very clear: they choose all those wines that they love and that they would also love to share with their friends and the people th...

Phone: 932 37 69 98

Address: Carrer de Còrsega, 232, Barcelona

Palo Verde is on that list of restaurants that opened just before the moment when we all had to stay at home. In February 2020, Andrés Bluth's restaurant was born with the intention of returning to the ancestral way: low-tech cooking, fire and charcoal and a search for the primitive heritage. The essence of the product is paramount and if it can be in a brochette format, so much the better. This is the key point to get into the name of the restaurant: palo because of the brochette theme and verde because in Uruguay, Andrés' country of origin, it is the most common name for dollars. Palo Verde...

Phone: +34 933 19 98 81

Address: Carrer de la Princesa, 14, Barcelona

The Can Cisa wine store on Calle Princesa opened as a family business in 1949. At the end of 2013, it passed into the hands of Max and Stefano Colombo, Joan Valencia and Joan Ramón Escoda, who converted the venue into what we now know as Bar Brutal. They have a very large and also well-trained staff; all of them wine connoisseurs. You might be attended by Víctor and David from Barcelona, but also Ben from Tel-Aviv, Valerio and Antonella from Italy, Elissa from Montreals, Dave from England or Carmen from Málaga. The food menu is not very long but defined by great quality. Fresh oysters, mar...

Phone: +34 932 68 30 03

Address: Carrer de Montcada, 2, Barcelona

If you go to the Bar del Pla, first make sure you have a reservation and then prepare to enjoy one of the bars with the most history and energy in Barcelona. Located in the Born district, they offer (non-stop) a complete gastronomic experience: first for its quality product and second because you will feel part of the Barcelonian culture thanks to its atmosphere. They have been active for twelve years. Its cuisine is traditional Catalan with some creative hints: pork feet with foie gras, mushrooms with wasabi vinaigrette, beef tartare, squid with onions and croquettes are some of its main di...

Phone: +34 932 17 43 38

Address: Carrer de Pau Claris, 192, Barcelona

In Barcelona's Eixample Dret sector you will find this new generation tavern that is designed as the perfect setting to enjoy the best cuisine in the city. It is decorated with antique touches and a place with an extremely warm atmosphere. The quality of the produce and the food is always impeccable. Tapas and dishes are made in a simple way but with elegant presentations. Do not look for the menu, they have their offer distributed on blackboards on the walls, and the waiters will always tell you the dishes of the day. Grilled seafood, wild fish, montaditos, scallops – and don't miss their s...

Phone: +34 933 32 02 41

Address: Passeig de la Zona Franca, 228, Barcelona

Granja Elena is one of those places you can't get enough of. It is located in a popular neighbourhood (that happens to be where I was raised). They have been open since 1974, therefore it is a spot that has seen different generations come and go. It's a modest place, just recently renovated, but only with the intention of updating the space a bit and offering some more tables. The decoration is simple; the essence is on the plate. Two siblings are now in command: Borja in the kitchen and Patricia in the dining room, but behind there is a joint family effort. Authentic delicacies reside in it...

Phone: +34 933 87 76 45

Address: Carrer de Blai, 53, Barcelona

Denassus, literally "be on your nose", is a Catalan expression referring to something that is "really good". This wine restaurant/bar launched in August 2019 and is owned and managed by Alejo Mailan and Sergi Ruiz. They both met while studying the sommelier program, but they also worked together at Bar del Pla, a magnificent wine bar in the Born district, and they dreamed about opening their own wine bar. Denassus is a lovely tiny restaurant, with a long bar and high tables. The terrace has a special soul. The venue is located in Poble Sec, a historic neighbourhood that still maintains narro...

Phone: +34 934 51 61 93

Address: Carrer de Provença, 230, Barcelona

In the heart of the Eixample (Provence-Enrique Granados) Rafa Peña leads this authentic project, with exceptional produce and a natural wine list like no other in Barcelona. This bar stands out! The open kitchen allows you to see everything that is cooking. If you prefer, they also have a more "formal" area, the restaurant next door (that is connected and shares the open kitchen inside) which offers "signature" cuisine. The food at Gresca is extremely savoury and authentic, a high-end cuisine without being pretentious. A selection of Iberian ham and Comté, as well as veal sweetbreads with ma...

Phone: +34 933 10 33 79

Address: Plaça de Santa Maria, 5, Barcelona

Placed in the old Born district, La Vinya del Senyor has been offering a great by the glass selection for more than 20 years in front of the famous Santa María del Mar basilica. That is enough to want to visit it, right? Daniel Santos and Miguel Rivera will serve you behind the bar or on their charming terrace. A cozy atmosphere between historic buildings and cobbled streets that will make you feel you are in a movie in which you will want to declare eternal love. You can have a selection of cold tapas based on specially selected and high-quality products to go with the wine; Spanish cheese...

Phone: +34 933 68 36 12

Address: Carrer dels Vigatans, 8, Barcelona

L'Ànima del Vi opened its doors in 2013 after having closed its wine store in 2006, already specialised in natural wines. This is a charming place in the Born neighbourhood, bistro-style but with a casual touch that makes you feel in a good mood, with small marble tables, often even shared, and a charming atmosphere. Behind the bar and in the dining room, Benoît Valée and Núria Rodríguez make up a welcoming and magical couple. His food menu is very short, presented on a wooden mini-board, but all the dishes that come out of his small kitchen are exquisite. It is impossible not to choose a go...

Phone: +34 935 16 73 02

Address: Plaça de Cardona, 4, Barcelona

Monocrom, in the quiet corner of Plaza Cordona, opened in 2016, attempting to get away from the most commercial circuit of wine bars in Barcelona. They intended to open a small spot for the local audience of this refined neighbourhood. The food menu is short but very delicious and savoury. All the products are local and change continuously following the season. Their pasta (macaroni) is a must (don't be deceived by the simplicity of the dish). The sweet and sour veal sweetbreads are also a dish to die for. When you enter, you will find Janina and Xavi, the two siblings that own the place....

Phone: +34 934 39 51 07

Address: Carrer de Casanova, 155, Barcelona

Maitea is one of those places with its own and unmistakable personality. It's a Basque family tavern in the Eixample of Barcelona, open since 1998 and a classic in town. Nico Montaner is always at the forefront, and his personal touch makes all the difference. The food menu consists of fresh products arriving every week from northern Spain: txistorras (spicy sausages) from Arbizu, cheeses from Uitzi, chilli peppers from Ibarra, vegetables from Navarra, peppers from Lodosa, black pudding from Beasain, baby lamb chops from Burgos, pork sausage from Cal Rovira, and much more. They also offer...

Phone: +34 934 14 15 22

Address: Carrer de Muntaner, 412, Barcelona

Matos Bar de Vins & Enoteca occupies a classic boutique in the upper part of Barcelona (Sant Gervasi). The restaurant stands out for its careful and elegant decoration and a striking table with capacity for 20 people, ideal for sharing and tasting. They opened their doors in April 2015 intending to complement their activity as an importer and distributor of top wines. José Luis Matos, together with his daughters Anna and Claudia, manages a place that is a welcoming wine bar and shop. Its simple food menu is composed of delicatessen products: Cantabrian anchovies, smoked sardines from Casa Sa...