Pepa Bar a Vins
Wine Bar
Barcelona, Spain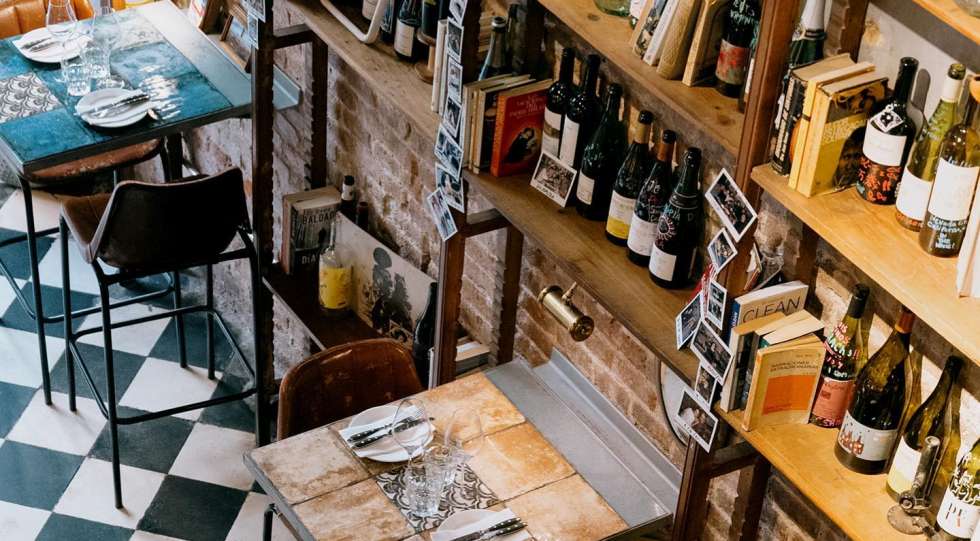 About Pepa Bar a Vins
Pepa Bar a Vins reopened its doors in October 2020 with a very daring team. They work with approximately 140 references: from Catalonia, the rest of Spain, Czech Republic, Italy, France, Australia or Chile just to name some of the origins of their wine list. This menu changes very often, but, to be honest, less often than they would like considering this restless team who spend part of their day trying to make new discoveries.
The intention of all their choices is very clear: they choose all those wines that they love and that they would also love to share with their friends and the people they love.
Behind the bar you will find the smiling Camila Espinoza and the friendly Matthieu Guibert. They both understand wine as a thread for good experiences and memories, so there is always a funny, personal point in their choice.
Their kitchen service appears to be formal, but casual too, and always very professional. From their menu, they recommend the sea bass with an orange and romesco sauce accompanied by a DO Tarragona wine from Celler d'en Cesc, La Lleona. A single-varietal made of Cartoixà de la Marina (also known as xarel·lo vermell) that combines perfectly with the saline touch of the accompanying fish and with an ideal citric touch that is perfect with the orange. A 100% Mediterranean combination to enjoy in this place trying new things and enjoying with the people we love.