Macot
Wine Bar, Restaurant
Barcelona, Spain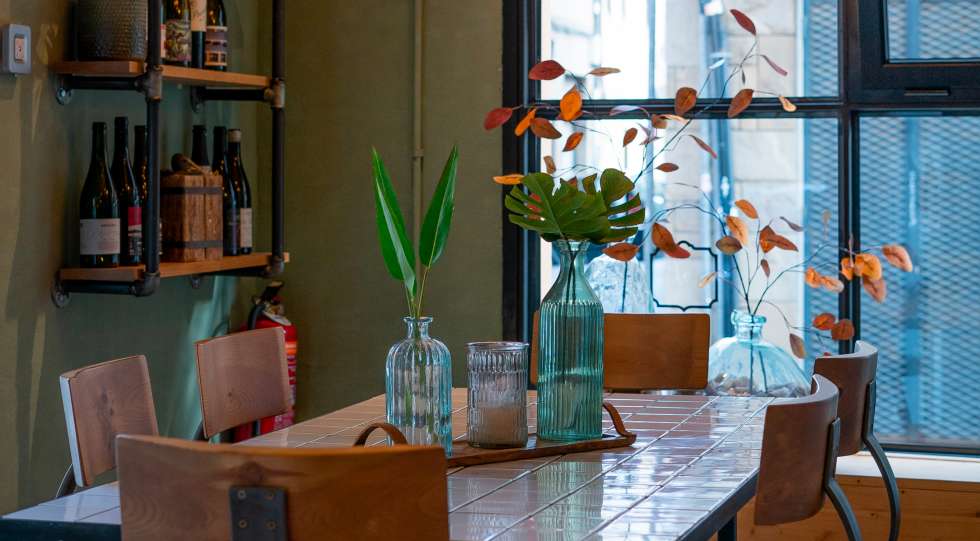 Macot Wine List
About Macot
Macot is a charming and elegant wine bar in the Sants neighbourhood. It opened in March 2018, and then in 2020 closed for a year due to pandemic restrictions. In November 2022 they reopened their doors with more energy than ever.
"Els Macos" or "Macots" are the names by which the family of the owner's grandmother, Rosita, was known in Batea (Terra Alta, Tarragona). The family also has a wine project named La Furtiva in Terra Alta. Recovering the name was a way of honouring and linking the project to his origins.
They currently have a wine list of more than 150 references, but in total they would have almost 280 wines. Some of their wines are kept in a safe place so that they can change the list frequently and also because they love working with small producers and this means that they have to work with allocations.
The wine projects they promote always have two essential characteristics: that they make wine in an artisan way and that they are of high quality. They like to know how winegrowers work, and they prioritise those who work the vineyard in a sensitive way, whether organic or biodynamic, and if they do not add additives, they are a safe acquisition.
The wine selection is made by Óscar Navas, son of the owner and leader of the wine project La Furtiva. As Óscar is not on the premises every day, Mercè has become his right-hand woman.
Apart from the restaurant, they have opened a gastronomic shop in the neighbouring premises with a small tasting area where you can organise events. Tastings, food and wine pairings as well as training in the world of wine give a much broader vision to the project.
Their "menu of solids", which is what they call their food menu, varies a lot depending on the season and is one of the things they are most proud of. They love to always have fresh and seasonal products, but obviously they have some classics that never fail. If you go in, you have to order the Balfegó tuna tataki with roasted aubergine, miso and sesame, a dish they've had since the beginning and which is always an absolute hit. They suggest pairing it with a delicate and powerful white wine, Michiko, made by Esmeralda García.