Ferran Centelles: 3 great wine restaurants in Barcelona 2022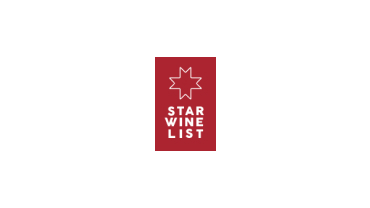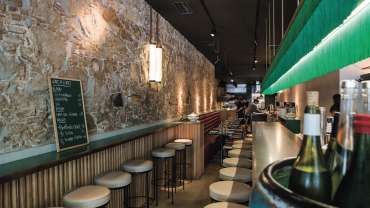 In Barcelona, hungry for some good food and great wine? Here, sommelier/wine writer Ferran Centelles shows you his favourite wine restaurants in the city.
Phone: +34 933 32 02 41

Address: Passeig de la Zona Franca, 228, Barcelona

Granja Elena is one of those places you can't get enough of. It is located in a popular neighbourhood (that happens to be where I was raised). They have been open since 1974, therefore it is a spot that has seen different generations come and go. It's a modest place, just recently renovated, but only with the intention of updating the space a bit and offering some more tables. The decoration is simple; the essence is on the plate. Two siblings are now in command: Borja in the kitchen and Patricia in the dining room, but behind there is a joint family effort. Authentic delicacies reside in it...

Phone: +34 934 51 61 93

Address: Carrer de Provença, 230, Barcelona

In the heart of the Eixample (Provence-Enrique Granados) Rafa Peña leads this authentic project, with exceptional produce and a natural wine list like no other in Barcelona. This bar stands out! The open kitchen allows you to see everything that is cooking. If you prefer, they also have a more "formal" area, the restaurant next door (that is connected and shares the open kitchen inside) which offers "signature" cuisine. The food at Gresca is extremely savoury and authentic, a high-end cuisine without being pretentious. A selection of Iberian ham and Comté, as well as veal sweetbreads with ma...

Phone: +34 934 39 51 07

Address: Carrer de Casanova, 155, Barcelona

Maitea is one of those places with its own and unmistakable personality. It's a Basque family tavern in the Eixample of Barcelona, open since 1998 and a classic in town. Nico Montaner is always at the forefront, and his personal touch makes all the difference. The food menu consists of fresh products arriving every week from northern Spain: txistorras (spicy sausages) from Arbizu, cheeses from Uitzi, chilli peppers from Ibarra, vegetables from Navarra, peppers from Lodosa, black pudding from Beasain, baby lamb chops from Burgos, pork sausage from Cal Rovira, and much more. They also offer...