Compartir
Restaurant
Barcelona, Spain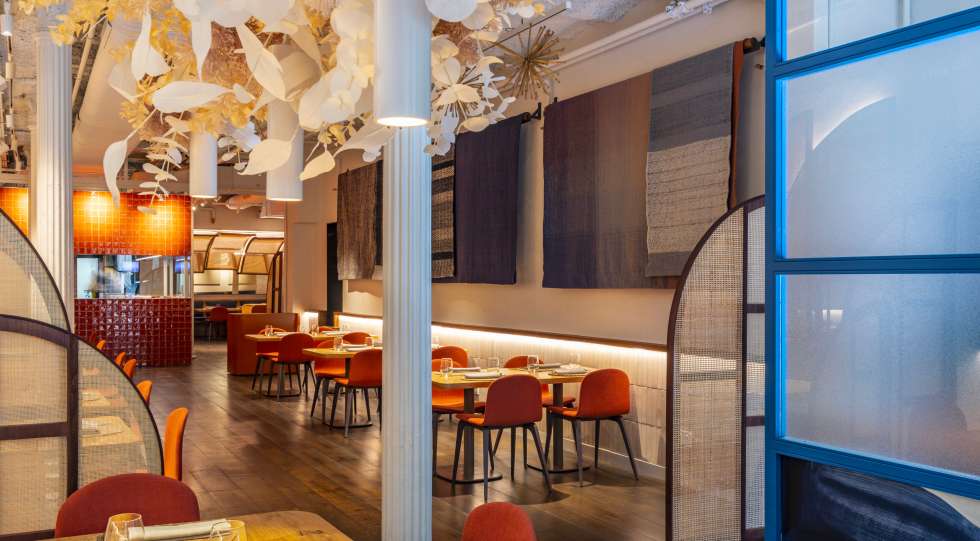 About Compartir
Compartir Barcelona opened its doors in June 2022 under the direction of Nil Dulcet. Behind its doors: Oriol Castro, Eduard Xatruch and Mateu Casañas, three chefs who spent a total of 15 years at elBulli, part of the most influential cuisine of the 20th century. Its name is a nod to its older brother Compartir Cadaqués, which is a benchmark restaurant in the province of Girona. The offer is totally in line with its name: a place to order dishes and share them with all the people at the table.
They have 200 wine references, but they change them constantly as they like to work with small-scale producers. As the production runs out, they have to look for new wines and therefore always keep a very lively menu.
The essence of Compartir's menu is Mediterranean cuisine but with a modern twist that still explains its origins. A balance between classic and new trends and with a global representation of the products of the territory of Catalonia; balance between geographical areas and style are also part of their choice. In any case, they cannot forget where they come from: the Empordà. Therefore there is always a little hint from this place in their choices.
Their differential value is their enthusiasm and affection for everything they do, and they try to show it from the very moment the guest makes the reservation. Everything must be taken care of down to the last detail so that each person who visits the place feels at home and experiences a unique moment with them. The experience includes the food, the service and, of course, the wines.
It is very difficult for them to choose just one dish and one wine as the perfect pairing, but today they are going to take a risk. In the glass, they would serve a Garnacha Gris from 2020, El Vi dels Amics, a small production made by the Espelt winery especially for the restaurant. The plot that gives it life is located in Mas Marès, a few metres from elBulli. For them it has a special meaning, as Oriol, Eduard and Nil had often passed lots of moments there and it still takes them directly to the beginning of everything. It is where the Mediterranean is, where the slate and the tramuntana winds were part of the scene and carved and created it. It is a subtle wine that fits perfectly with the dish they propose: a salad of endives with Gorgonzola cheese, walnuts and passion fruit. A play of temperatures, textures, and the tastes bitter and sweet. A perfect duet to accompany a whole evening.