Gresca
Restaurant
Barcelona, Spain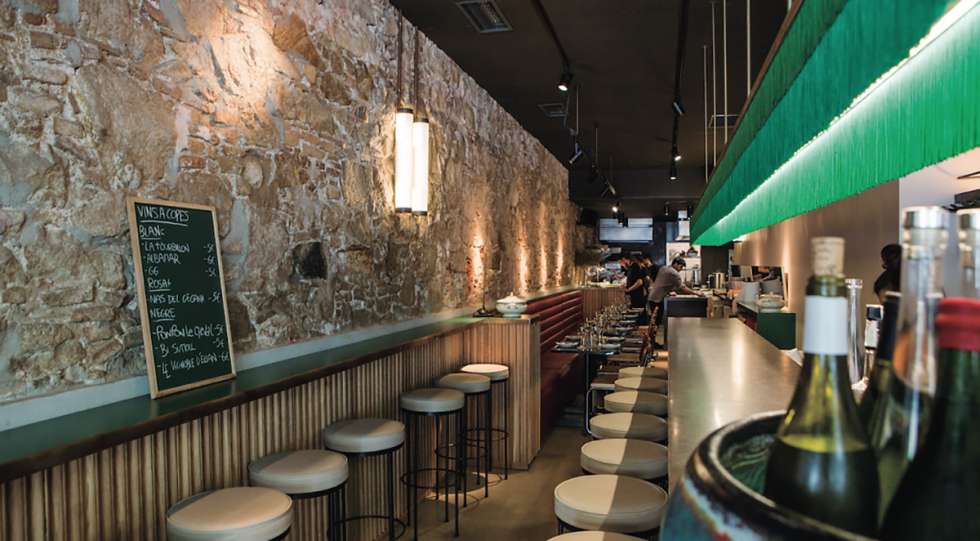 About Gresca
In the heart of the Eixample (Provence-Enrique Granados) Rafa Peña leads this authentic project, with exceptional produce and a natural wine list like no other in Barcelona. This bar stands out! The open kitchen allows you to see everything that is cooking. If you prefer, they also have a more "formal" area, the restaurant next door (that is connected and shares the open kitchen inside) which offers "signature" cuisine.
The food at Gresca is extremely savoury and authentic, a high-end cuisine without being pretentious. A selection of Iberian ham and Comté, as well as veal sweetbreads with mashed potatoes and mustard, are a must. If you still have room for dessert, try the "torrija", it is sublime.
About the Gresca Wine List
All the wines go through Rafa's filter, but Sergi Puig has become his right hand in terms of wine selection. His list is endless and always surprising. Natural wines are protagonists, as also Burgundy and Piemonte.
I suggest that you ask for a recommendation since Sergi and the team always capture something unique, they will offer you something new, and voilà! Magic will happen!
By the way, always remember to book in advance; it is the price you have to pay to get this unique gastronomic experience.