6 great wine bars in Madrid 2023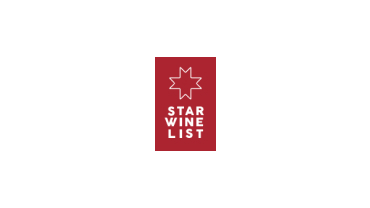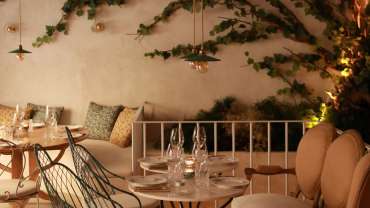 Where to go in Madrid if you're looking for some great wine, and maybe a small bite or two? Here Star Wine List's ambassador, sommelier Agustín Trapero, shows the way to his favourite wine bars in the city.
Phone: +34 664 86 43 22

Address: Plaza de la Independencia, 6, Madrid

This place is just on Plaza de la Independencia, also popularly known as La Puerta de Alcala, with a fantastic outside terrace where customers can enjoy a lovely glass of Champagne (in fact, no coffee is allowed on the terrace) overlooking this amazing monument. The interior is modern, elegant and well-spaced, with thick wooden tables. You can feel right away that the owner (Juan) and the Head Sommelier (Tomas Ucha) have put a real emphasis on making this place a true wine destination. With over 100 wines by the glass, a whole army of well-trained sommeliers is required (there are more somme...

Phone: +34 916 91 72 38

Address: Calle del Conde de Aranda, 11, Madrid

Vinology is a very cosy wine bar in the Serrano area. The owner is Pilar Oltra, an offspring of the winemaking family from Argentina, her birthplace. Pilar's philosophy is to have a wine space focused on the locals, with a big comfy sofa, dim lighting, wooden chairs, and a living room feeling in the restaurant. Oltra has a huge passion for small and artisan wine producers, with special attention to indigenous grape varieties and lesser-known Spanish regions. It took my attention that she wrote the name of the winemakers next to the wine names, a touch that I like. Overall, the wine list is...

Phone: 915 21 66 78

Address: Calle de la Reina, 4, Madrid

Angelita is a venue right in the city centre, just off the iconic Gran Via Street. The restaurant has two environments: a street-level wine bar and a hidden basement cocktail lounge. Angelita has a long story, as it was one of Madrid's first proper wine bars. David and Mario Villalon, two brothers from Zamora, are the owners and the clever minds behind the wine list, with more than 500 different references of wine labels and 25 options by the glass, emphasizing Burgundy and Vinos de Madrid. Angelita is an ideal destination for wine lovers and wine professionals alike. The restaurant has a co...

Phone: +34 911 82 34 99

Address: Calle de la Palma, 76, Madrid

De Vinos is a small family-run wine bar in the youthful and bohemian Malasaña district. The interior is old-school, with outdated wooden chairs and vintage furniture. As you walk in, right on your left side, a massive chalkboard with a hand-written wine list is displayed on the wall, with a selection of classic Ribera and Rioja. However, you can find great choices from all over the world (don't miss the Crémant de Bourgogne by the glass – top quality). Yolanda Moran is the owner and Head Sommelier. She is enthusiastic and always looking to update and change the options on her wine wall list....

Phone: +34 914 26 06 04

Address: Calle de José Ortega y Gasset, 16, Madrid

Lavinia is one of the most well-respected wine shops in Madrid and Spain, located on Jose Ortega y Gasset Street. With almost 4,000 wine labels, they cover most of the wine regions. Please, pay extra attention to their selections of Ribera del Duero, Rioja and Bordeaux; they are outstanding. The wine shop has a small restaurant with an outdoor terrace, where you can purchase your bottle of wine and open it happily at a corkage fee of 8€. Lavinia also has tasting rooms that you can hire for special events.

Phone: +34 915 42 91 99

Address: Plaza de San Miguel, s/n, Madrid

Pinkleton & Wine is a counter bar within the gastronomic Mercado de San Miguel, just off Plaza Mayor. The owner is Leopoldo Roncero (Polo), a wine collector that has been in the industry for over ten years. With a wine list of over 200 wine labels and friendly staff with deep wine knowledge, Pinkleton & Wine is a great place to discover fantastic cuvees from top vintages. Polo is really passionate about long-aged wines from top producers, and sometimes, one of his gem wines can be served by the glass until the bottle is finished. Don't miss it! They don't serve food but kindly allow you to...