De Librije
Restaurant, Hotel
Zwolle, Netherlands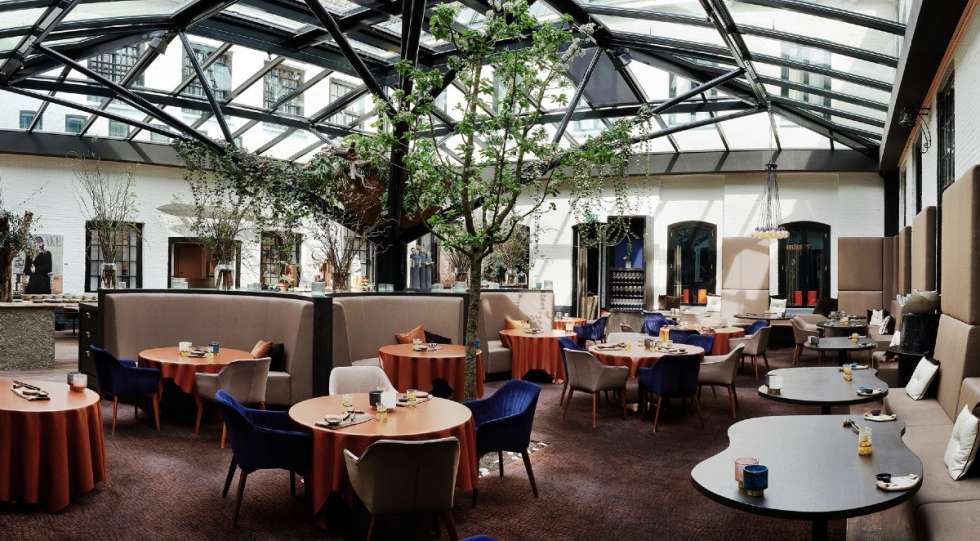 De Librije Wine List
About De Librije
I must be upfront in admitting that I have been sommelier at 3-star restaurant De Librije in the past. Nevertheless De Librije is unarguably the best and consistent Dutch restaurant of the last 25 years. Not only are the playful yet refined and exciting dishes fundamental for a magnificent experience here, service is unprecedented. Chef Jonnie Boer was working with local cuisine and forgotten vegetables many years before that became fashionable. Who would have ever thought that pike-perch and apple-concentrate would match? Continuity and quality is guaranteed on the one hand by chef Jonnie and maitre-sommelier Thérèse Boer who have owned De Librije for over 30 years and held 3 Michelin stars for almost 20 of them. On the other most of their executive staff have been part of the team for some ten or more years. Walking into De Librije is like walking into a different world, a current-day indoors garden of eden where plants and herbs grow in between tables. Amongst the 50 best restaurants in the world.
About the De Librije Wine List
Librije's winelist is a thought-through well composed selection from all over the world. Owner Thérèse Boer guarantees there is always a good selection of the classics like white Burgundy and red Bordeaux for that comfortable moment many guests appreciate. At the same time she allows her sommelier staff the freedom to extend the list with exciting new producers, styles or regions. Always being on top of the latest trends also allows for some wines to gain maturity in the beautiful cellar that used to be a prison and is worth a visit by itself. Though you will not have a problem finding something you like on the list, Thérèse is one of those few sommeliers you can trust without hesitation to match an exciting wine with your dish. 30+ years of wine and food pairing experience will do that.
Star Wine List Of The Year
De Librije other awards