Fitzgerald has the best wine list in the Netherlands 2021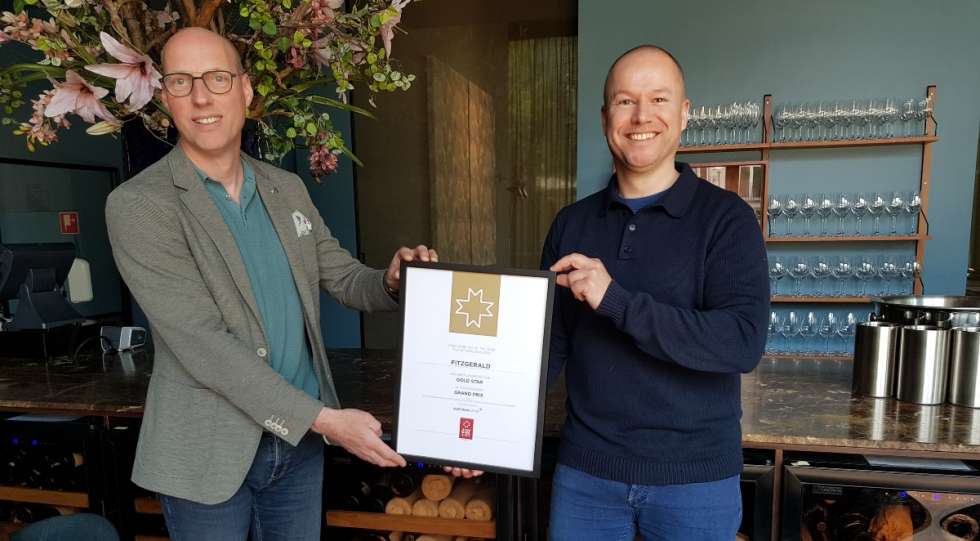 Fitzgerald in Rotterdam won the prestigious Grand Prix category for best overall wine list in the Netherlands during Star Wine List of the Year Netherlands 2021. The category was presented by Austrian Wine.
"Winning the Grand Prix category is a great honour, we work tirelessly on the list every day, even last year when we were closed - always looking at how we can improve the list and create a truly global list in Rotterdam. It is a great honour and we are very proud," says Fitzgerald's owner and sommelier Danny Gonzalez after receiving the award.
Jury member Marc Almert says:
"A great wine list doesn't only have one clear focus, but a great depth in many categories. Someone has really looked into each region, knows the producers and has presented them very well."
"The wine list is deep and wide, it has a classic sense, it has great organisation, you can follow all the way through, and it is specialised on a global level without losing focus. An amazing wine list, and very fair priced. I'd love to come and drink here!" says fellow jury member Arvid Rosengren.
The other finalists in this category were: Con Fuego, Oonivoo, Restaurant Waterproef, De Librije, Tribeca and Bubbles & Wines.
Fitzgerald also won the categories Austrian Wine and By the Glass.
Published 16-February-2021
News / Netherlands
Premium: Search more than 2000 wine lists in 35+ countries. Download an unlimited number of wine lists.