Newcomer Wines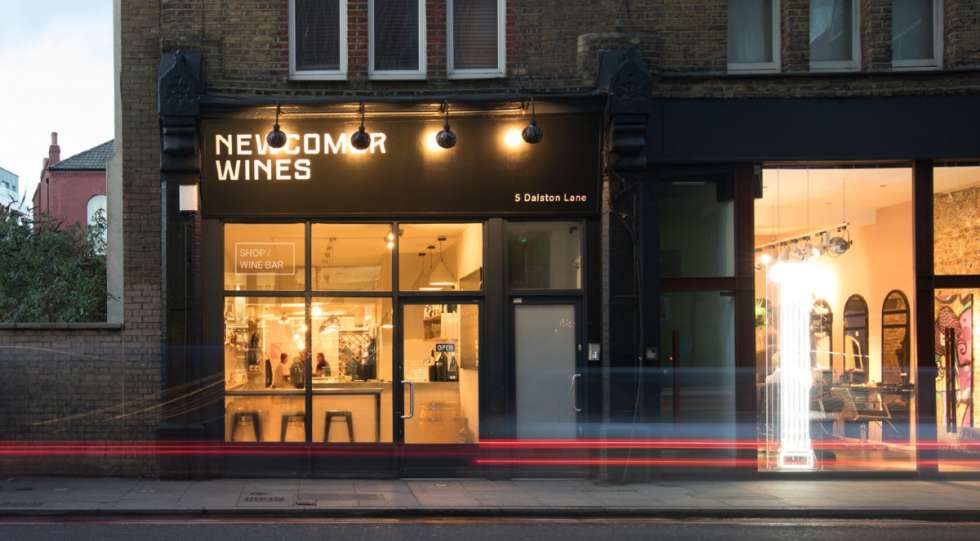 Newcomer Wines Wine List
About Newcomer Wines
Newcomer is the home, shop and wine bar of Newcomer Wines, an importer of largely new wave Austrian wine producers, peppered with a few from Germany, Switzerland and France. The drink in and takeaway list is fleshed out further with wines from other importers.
The interior and set up is functional and low key, with a small patio garden space for al fresco drinking when the British weather allows. They serve top quality cheese and charcuterie style snacks and often have guest chefs hosting dinners or cooking for a stint.
About the Newcomer Wines Wine List
Very strong Austrian selection, specifically the new wave, natural and terroir-focused producers. That said, you can drink well from many other European countries too, including Hungary, Germany, Switzerland as well as France, Spain, Italy.
Lift, freshness and 'authenticity' throughout. Everything is available to drink in or takeaway. Don't miss the delicious Swiss Ciderie du Vulcain cider too!
Great for
More recommendations
Both the selection and the presentation stick out to me. For example, you can see the deep passion for the red wines of Austria, especially Blaufränkisch, and there is also some learning to do, with some information about the grapes. I hope we can see more wine lists like this in the future, says jury member Marc Almert about Newcomer Wines winning Best Austrian Wine List 2021.

Lovely focus and dedication here. A strong natural-leaning list
Star Wine List Of The Year