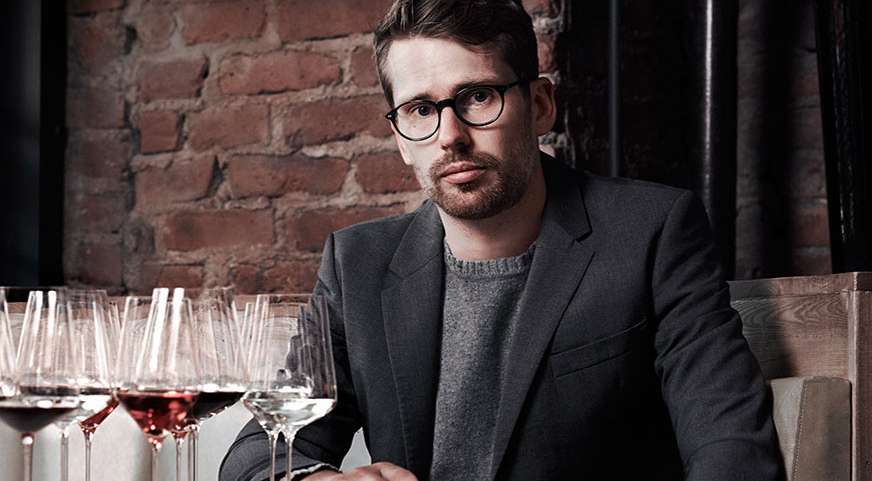 Arvid Rosengren, born and raised in the south of Sweden, dreamed of becoming a chef in his youth, but then instead took off on an academic route, studying Nanotech Engineering. Halfway through his education, he realized that he didn't want to spend his work life in front of a computer, and ended up working in a wine shop for a year. During that year, the thought of a career in gastronomy crept up to the surface again.
He went to culinary school and after graduation started working, first in Stockholm, then in Copenhagen for six years.
2009 he did his first entry in The Best Sommelier of Sweden competition and finished second. Later the same year he entered the Best Sommelier in the Nordic Countries – and won. Seven years after his first competition, in 2016, he went to Argentina to compete with 60 other national candidates in the Best Sommelier in the World competition. After four days of gruelling tests, Arvid became the 15th person ever to win the title Best Sommelier in the World.
For many years, Arvid lived in New York, where he spent most of his days as Wine Director of Charlie Bird, a neighbourhood restaurant in SoHo. He's also a partner at Star Wine List, as well as our New York ambassador. Apart from that, he also runs King Street Sommeliers; a company focused on cellar management for individuals, wine program development for restaurants and all sorts of wine-related events.
Today, Arvid lives outside Copenhagen in Denmark.