In Oberkampf, Pierre Sang
Restaurant
11th arr, Paris, France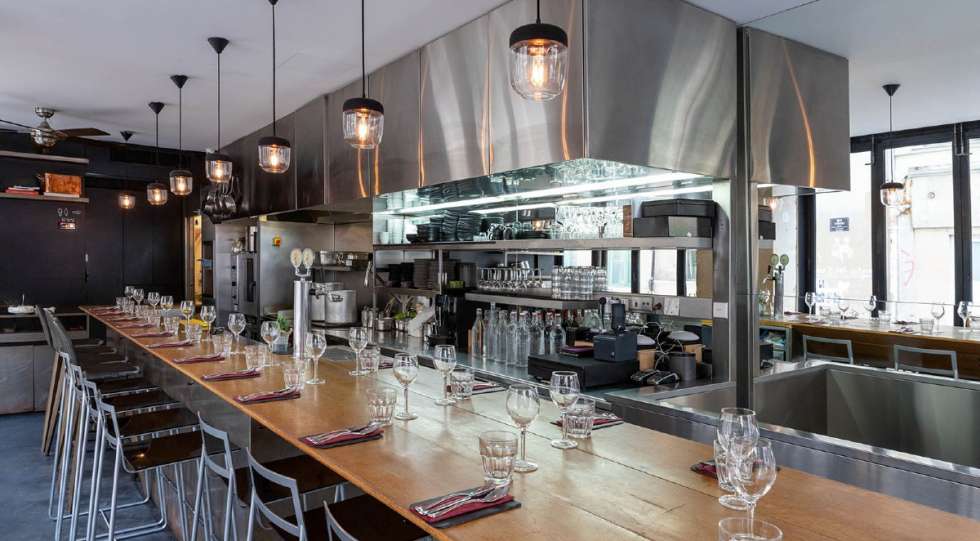 In Oberkampf, Pierre Sang Wine List
About In Oberkampf, Pierre Sang
Let's meet here, in the Oberkampf district, Paris 11th. This venue is the very first of the many beautiful wine restaurants from the Franco-Korean chef Pierre-Sang Boyer. The talent of this chef first shone through in the reality competition Top Chef. Subsequently, his group evolved to open two new restaurants on the same street and then others in the heart of the French capital.
In Oberkampf, you will discover the universe of an artist endowed with unique inspiration, whose restaurants offer lively and joyful dishes as the common denominator.
The wine program is under the responsibility of Adrien Butko, the head sommelier. Each restaurant offers a large wine list where you can find anything from great classics to the creations of new winemakers. Trust blindly in the sommeliers who are all more passionate than the next.