New listings on Star Wine List 2019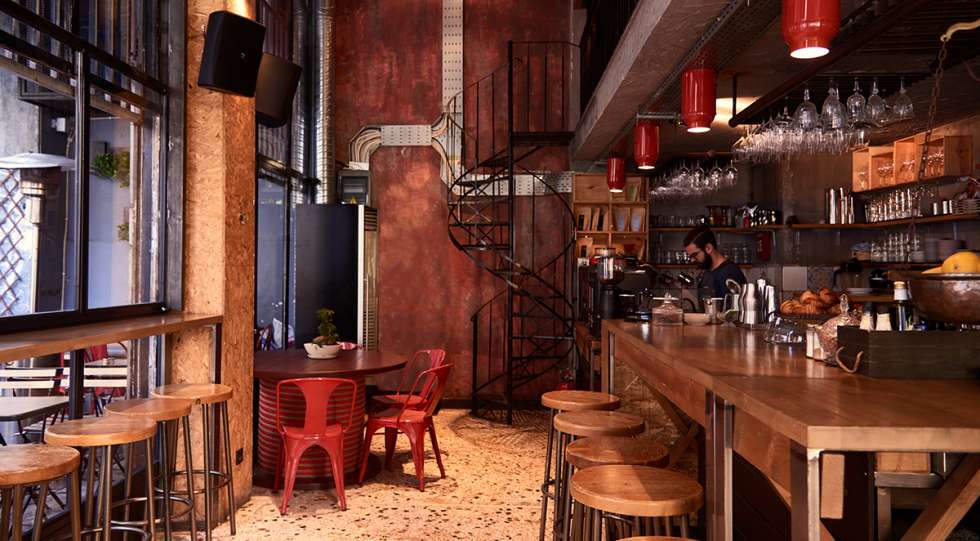 Our ambition is to build the global guide to great wine bars and wine restaurants. That is why we are constantly adding new cities, regions and countries. But we are also adding venues that we love in our existing cities and countries - here are all the new additions from 2019.
December:
Riga
Top choices in Riga, selected by Raimonds Tomsons
Avant Comptoir de la Mer, Ambassade de Bourgogne and La Grande Crèmerie
Three favourite wine bars in the Saint-Germain district in Paris
More Buenos Aires wine places
We have added 12 new listings in Buenos Aires, all worth a visit!
Adelaide & surroundings
Our first guide down-under. Makes you want to go there at once!
New listings in New York City
The NYC guide is added with 7 new, great wine places
Kungsholmens Vinbar, Stockholm
Recently opened wine bar, but already a must-visit on Stockholm's wine scene.
November:
Cape Town city guide
A guide to the top wine bars and wine restaurants in Cape Town
Candide, Vinvinvin & Les Fillettes
Three new additions to Montreal, where you can find local wines.
Osaka city guide
Kei Tashiro guides us to great wine places in Osaka!
Athens city guide
Our first guide to Greece, we have a lot of great places to recommend you. Check them all out!
October:
Le P'tit Pinard, Sobre, Willi's Wine Bar, La Cave du Daron & Fulgurances
Five new wine bars in Paris!
Los Angeles city guide
A lot of wine places to discover in the city of angels.
Bergen, Norway
4 new places added to this Norwegian gem: Altona, Bare, Ellie and Colonialen 44
Macau city guide
The guide to great wines in 'Vegas of China'
ThinkWine, Hong Kong
Wine bar focusing on French wine in Soho area, Hong Kong
Hörnan på Brantevik
Great wines on the countryside in Skåne, Sweden
Buenos Aires city guide
Amanda Barnes guides us through the streets of Buenos Aires.
Berlin city guide
Emmanuel Rosier's selection of great wine places in cool and trendy Berlin!
September:
Hot Shop, Oslo

Västergatan, Malmö
One of the bucket list venues in Malmö!
Montreal city guide
Favourite wine places in Montreal, by Marie Pâris
Soif, Gatineau
Véronique Rivest's place, well worth the trip!
Le Coureur des Bois, Beloeil
Biggest cellar of the province of Quebec, just outside Montreal
Fotografiska, Stockholm
World-class photo art, organic food and mainly natural wines. A must-visit in Stockholm.
Rex, Umeå
French bistro with a Nordic touch, and a wine list with a whole lot of classics.
August:
Helsinki city guide
A guide to 16 of the best wine bars and wine restaurants in Helsinki.
Bar Hommage, Stockholm
Cool former cocktail bar that just re-opened as a wine bar.
Voisine, Stockholm
Casual French bistro, run by the team behind top and hip wine bar Folii.
Brasserie Ouest, Oslo
French wine and French cuisine in the quiet and distinguished Frogner area in Oslo.
Gezellig, London
The name of the restaurant – a Dutch word to describe an atmosphere that encourages good times – says it all!
Brut!, Hong Kong
French-Chinese fusion dishes and a focus on natural wines.
Lystpå, Bodø
A restaurant with a modern feel and a wine list with both gems from Burgundy and some funky natural wines.
Published 31-December-2019
News
Premium: Search more than 2000 wine lists in 35+ countries. Download an unlimited number of wine lists.