16 great wine bars and wine restaurants in Los Angeles 2023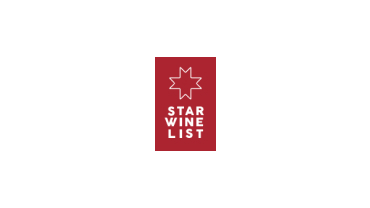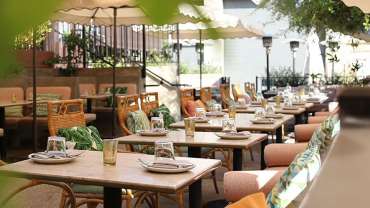 Here is our selection of great wine bars and wine retaurants in LA, selected by sommelier Ryan Bailey. Be sure to check back, we're expanding the selection going forward.
Phone: (213) 232-4966

Address: 500 Mateo Street, Los Angeles

A lot of people forget that Bavel opened up around the same time as many other hyped and over-anticipated new restaurants. The difference between it and those others… it is now one of (if not the actual) busiest restaurants in the city, and with great reason. Bavel's format is relatively simple: serve delicious food, in a alluring space, and fill glasses with great drinks.

Phone: +1 323 522-6106

Address: 1620 Silver Lake Boulevard, Los Angeles

A place, in all honesty, I could spend an entire day at, Botanica is always on top of my list for places to eat breakfast or brunch on the eastside of Los Angeles. The Silverlake space is bright, open, and airy, creating an inviting atmosphere for afternoon meetings, a snack, or most importantly, day drinking. In the evening, the vegetable forward menu sets the stage as a solid date spot and over-performs as a neighborhood restaurant. It is one of LA's healthiest restaurants, but I somehow cannot escape their thick cut bacon after a walk around the reservoir.

Phone: +1 323 660-4400

Address: 4628 Hollywood Boulevard, Los Angeles

Imagine a weekend getaway where you don't have to leave the building to feel like a true Angelino. Hotel Covell, in Los Feliz, encompasses, and is surrounded by, all tone would need for a perfect LA visit. The apartment-like suites are large, well designed, and feature local brands such as Parachute. The mini bar is stocked to please the kid within us, and also boasts a full bottle of custom wine for that much needed​ post-traffic decompression. Next door is the local favorite Go Get Em Tiger coffee, and across the street the charming vintage Los Feliz theater.

Phone: +1 213 741-0612

Address: 612 East 11th Street, Los Angeles

Dama is an absolutely stunning indoor/outdoor restaurant brought to life by the team that created Scopa Italian Roots, The Chestnut Club, and others. Traveling through the unique LA landscape of the Fashion District, Dama appears as if a tropical oasis. The space is open aired with a Havana-deco glamor, lending the perfect setting for the Latin influenced menu, creative cocktails, and Taylor Grant's fabulous wine list.

Phone: +1 310 899-6900

Address: 1314 7th Street, Santa Monica

In a city that hasn't quite adopted the wine bar culture, Esters has been able to resonate not only to the locals of Santa Monica but to all of LA. Whether you're there to buy a bottle to take home, have a glass at the bar, or taste through a line of a visiting winemaker, Esters over delivers on all accounts. Note the perfect ratio of indoor to outdoor seating, a casual menu that features visiting chefs on certain nights, and a knowledgeable and welcoming staff. This sentiment is universally agreed upon as well, with the LA Times naming it the best wine bar in Southern California in 2017.

Phone: +1 424 387-8622

Address: 1023 Abbot Kinney Boulevard, Venice

It is truly fitting that 'felix' is latin for lucky or happy, because that's what you are when dining at this incredible trattoria. The dining room has a level of energy that is second to none in LA, vibrating around a central glassed-in kitchen where Chef Evan Funke passionately executes his art of pasta making. The dining experience could not be any more straight forward—sit down, order a negroni, and immerse yourself in the best focaccia your mind could conceive. Move on to a bottle of Champagne (Bereche seems to be a staple), then antipasti and pastas, followed with, say a bottle of Radiko...

Phone: +1 323 334-3369

Address: 412 North Fairfax Avenue, Los Angeles

Just down the street from the original Animal, is the immensely popular all-day hub, Jon and Vinny's. Known for its straight forward menu of salad, pizza, and pastas, the casual approach, yet utterly delicious food, makes it family friendly and sociable. It manages to be an atmosphere that invites a visit no matter the time of day or day of the week, keeping the dining room full of buzz at seemly every time slot.

Phone: +1 323 409-0404

Address: 4648 Hollywood Boulevard, Los Angeles

There is a beauty in the simplicity to the walls that frame Kismet in Los Feliz. When you step inside, the blonde wood opens and brightens the space that in reality is just slightly wider than a hallway. This unassuming nature carries over into each dish, where chefs Sara Kramer and Sarah Hymanson fulfill LA's desires with each plate of Middle Eastern inspired cuisine.The Sara(h)s' food is reminiscent of the early days of California cuisine — clean, light, ingredient driven, and most importantly always packs flavorful punch.

Phone: +1 323 545-4880

Address: 1725 Naud Street, Los Angeles

With restaurants in Canada, Australia, Las Vegas and all over New York City, its perhaps crazy to say this, but David Chang's Majordomo is definitely his best. Landing in North Chinatown in an area surrounded by warehouses, many worried if the achievements of the other concepts would translate to LA—especially with the recent lack of West Coast success from other New York hospitality groups. But the opening timing of Majordomo could not have been any better with the premier of Ugly Delicious on Netflix, causing his popularity to hit whole new level. The menu, to simply put it, is so freaking...

Phone: +1 323 466-8812

Address: 6001 Melrose Avenue, Los Angeles

Marino is to Hollywood dining, and even to Los Angeles, as Rao's is to New York. A family-run spot that to this day feels like your being invited over to someone's home for dinner. See there's soul, history, and true hospitality that is cemented into the wall at Marino's that just can't be replicated by this generation. When Sal comes out from the kitchen it's not just to shave truffles over your perfect pasta, but to give you a welcoming hug or help you pick out the perfect bottle of wine for the night. Family-run​ restaurants like Marino's are a living testament to why people all over the wo...

Phone: +1 323 297-0100

Address: 6602 Melrose Avenue, Los Angeles

Osteria Mozza (and its sister restaurants) feel like one of those places that seems to have been a part of Los Angeles forever. More importantly, it would be nearly impossible to find a chef that has done more for this city than Nancy Silverton. Whether she's behind the Mozzarella bar, baking pizzas, or putting together small plates for one of the many charities she works with, every bite she creates feels so right. The menu appears so simple, but the three or four ingredients listed on a given dish display an unusual combinations that exhibit precision and intention.

Phone: +1 310 362-6115

Address: 624 South La Brea Avenue, Los Angeles

For the past decade the terms 'farm to table', 'seasonal menu', and 'market vegetables', all have been inappropriately applied or overused to the point that they are simply marketing tools. Some diners have begun to lose hope in the portrayals, but please reconsider for Walter & Margarita Manzke and the celebrated Republique! If you're wondering what new dishes will hit the menu the upcoming week, simply head down to the weekend farmer's market to see Walter picking out some of the most incredible produce you've laid your eyes on, even for California standards.

Phone: +1 310 393-7050

Address: 1119 Wilshire Boulevard, Santa Monica

From plate to glass, Rustic Canyon is here to truly embody the West Coast lifestyle. Executive chef Andy Doubrava continues to place emphasis on the purity of each ingredient when constructing dishes. Doubrava, who draws inspiration from his relationships and experience with remarkable farms builds upon a vegetable-focused cuisine while also constructing an incredible charcuterie program. The constantly evolving menu is highlighted with dishes such as rye spaetzle with carrot mustard, vin jaune & mimolette and beef cheeks au poivre with murray's persimmon on toast.

Phone: +1 310 385-0880

Address: 176 North Canon Drive, Beverly Hills

If you are looking for somewhere special to embrace an occasion for dressing up, celebrate at Spago. The flagship restaurant of internationally-known chef Wolfgang Puck has been a pillar of dining in Los Angeles for several decades. Dishes such house-cured​smoked salmon pizza and Maine lobster salad speak to the palates of Angelinos of a certain time of the past. These dishes have clearly have been the staples to thousands of Beverly Hills power lunches, along with a cold glass of Chardonnay, of course.

Phone: +1 213 290-6309

Address: 5125 Hollywood Boulevard, Los Angeles

Tabula Rasa is housed in a dimly lit space where Los Feliz and East Hollywood adjoin, and quite simply brings a lot of fun to the Los Angeles wine scene. The team takes programing to a whole new level with food trucks, pop ups, guest DJ sets, and industry nights rotating just about every night. This continuous energy keeps one coming back regularly to open bottles with friends and experience the array of events. The minuscule kitchen manages to dish out everything from a cubano to an octopus salad to pair with your glass of orange wine or bottle of Champagne.

Phone: +1 323 954-0300

Address: 7605 Beverly Boulevard, Los Angeles

Terroni was birthed in the early 1990's from a long history of a family importing business that specialized in the staples of Southern Italy. The menu is accumulation of Italian classics such as Carpaccio di Manzo, Linguine alle Vongole e Bottarga, and Capunti al Ragu' d'Agnello. The corner restaurant invites you into a timeless space that feels like the ultimate neighborhood spot, that just happens to have a back room filled with thousands of bottles.