Bar Covell
Wine Bar, Hotel
Los Angeles, USA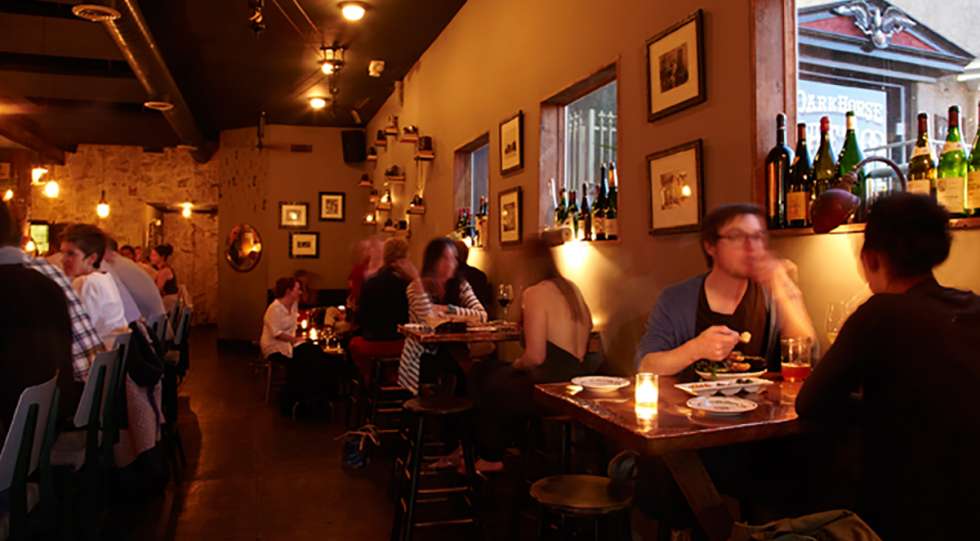 About Bar Covell
Imagine a weekend getaway where you don't have to leave the building to feel like a true Angelino. Hotel Covell, in Los Feliz, encompasses, and is surrounded by, all tone would need for a perfect LA visit. The apartment-like suites are large, well designed, and feature local brands such as Parachute. The mini bar is stocked to please the kid within us, and also boasts a full bottle of custom wine for that much needed​ post-traffic decompression. Next door is the local favorite Go Get Em Tiger coffee, and across the street the charming vintage Los Feliz theater.
About the Bar Covell Wine List
Most likely though, your first stop whether you are staying at the hotel, or just passing by, will be to Bar Covell downstairs. Any guide to wine in Los Angeles naturally starts by mentioning Covell – with very good reason. This intimate enclave is a perfect meeting spot for dates and friends alike, and has solidified its significant mark on wine in this city. On the weekends it opens early, so grab a table and any wine recommended by their talented team (there is no list). From here you can bypass the line next door and order Homestate tacos with a glass in hand.
Great for