Esters Wine Shop & Bar
Wine Bar
Los Angeles, USA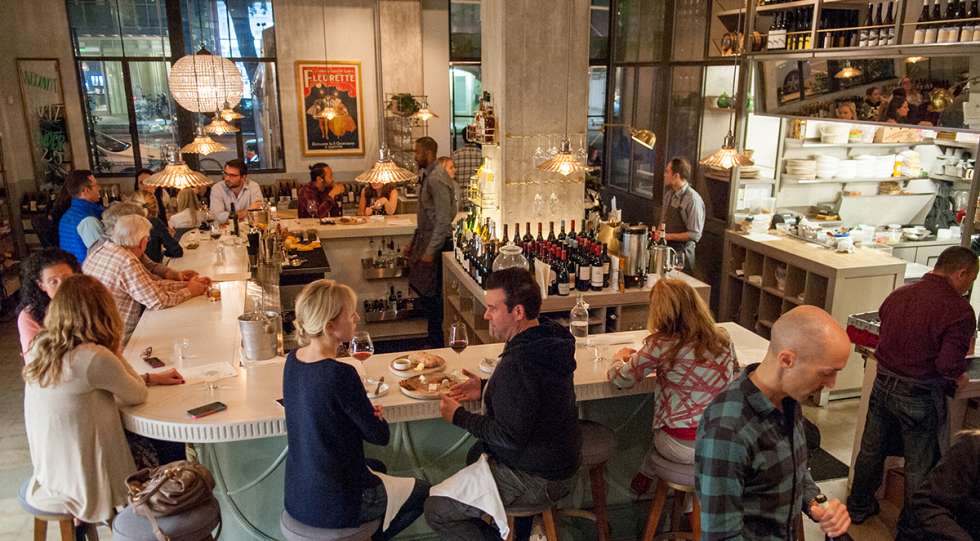 Esters Wine Shop & Bar Wine List
About Esters Wine Shop & Bar
In a city that hasn't quite adopted the wine bar culture, Esters has been able to resonate not only to the locals of Santa Monica but to all of LA. Whether you're there to buy a bottle to take home, have a glass at the bar, or taste through a line of a visiting winemaker, Esters over delivers on all accounts. Note the perfect ratio of indoor to outdoor seating, a casual menu that features visiting chefs on certain nights, and a knowledgeable and welcoming staff. This sentiment is universally agreed upon as well, with the LA Times naming it the best wine bar in Southern California in 2017.
About the Esters Wine Shop & Bar Wine List
Behind it all is the hard working, yet utterly friendly, Kathryn Coker, Rustic Canyon Family's Wine Director. The space she has created is one of community and gathering; rarely do you visit without bumping into someone else in the wine world. Kathryn's palate and understanding of the market has helped her build a program that exemplifies the fact that price has little determination to quality. Whether it's a bottle of Muscadet or one of the rarest bottles of burgundy, every bottle feels like a delectable value.