Kismet
Restaurant
Los Angeles, USA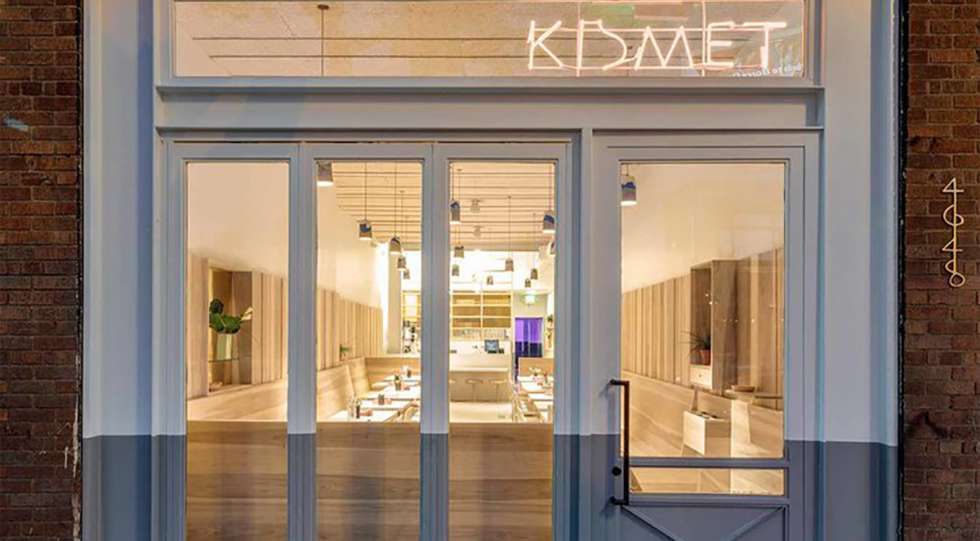 About Kismet
There is a beauty in the simplicity to the walls that frame Kismet in Los Feliz. When you step inside, the blonde wood opens and brightens the space that in reality is just slightly wider than a hallway. This unassuming nature carries over into each dish, where chefs Sara Kramer and Sarah Hymanson fulfill LA's desires with each plate of Middle Eastern inspired cuisine.The Sara(h)s' food is reminiscent of the early days of California cuisine — clean, light, ingredient driven, and most importantly always packs flavorful punch.
About the Kismet Wine List
The beverage program falls in line with the kitchen's mentally, focusing on natural inspired wines and the stories behind them. It wouldn't be out of the norm to actually see one of the winemakers they feature on their list having a drink at the bar. The "Natural Wine Workdays" are a perfect way to learn more about the wines that excite Kismet, and is a great excuse to day drink.
Wine Tasting at Kismet
Natural Wine Workshop weekday noon-6