22 great wine bars and wine restaurants in Helsinki 2023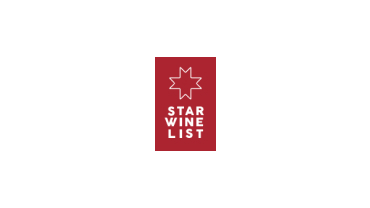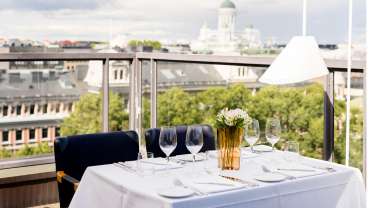 Helsinki top sommelier Taneli Lehtonen has the inside information for your wine trip to the Finnish capital. These are his favourites, enjoy!
Phone: +358 9 27090977

Address: Lapinlahdenkatu 1, Helsinki

This wine bar opened in June 2020 and is located in a historical establishment that used to be an old pharmacy for more than 100 years. The wine bar has been eagerly awaited in this part of Helsinki. During summertime, they have a beautiful terrace just outside the restaurant!

Address: Tehtaankatu 27-29, Helsinki

Best Short List of the Year Nordic 2022

​Drinkability is the keyword here; BasBas in Helsinki appreciates fresh and easy-drinking natural wines. The food menu is shown on the blackboard and changes often – sometimes daily, or even in the middle of the evening. The portions are on the smaller side, and perfect for sharing if you want to have the whole experience of what the staff in the huge open kitchen can offer. This restaurant is all about feeling good and enjoying yourself while sipping wine and eating well, so remember to bring an open mind when coming here. The wine bar isn't big, but there's space enough for you to sip a gla...

Phone: +358 44 2305900

Address: Tehtaankatu 27-29 (Telakkakadun kulma), Helsinki

Best Medium-Sized List of the Year Finland 2022

BasBas Kulma proudly follows in the footsteps of its neighbour and big sister, Baskeri & Basso (BasBas). It is a neighbourhood joint serving exquisite simple tastes and delicious artisanal wines in a warm, unassuming bistro atmosphere. Serving sizzled meat, seafood and vegetables on their charcoal grill, pairing them with various condiments and tasty side dishes. Their starters are comfortably simple, bread freshly baked and tasty desserts.

Phone: +358 10 3229388

Address: Eteläesplanadi 20, Helsinki

Best Medium-Sized List of the Year Finland 2022

Restaurant Bronda is situated right in the heart of Helsinki and is a well-frequented spot amongst the city's wine lovers. Here you can stop by for a quick glass of wine or a cocktail, or spend the whole evening wining and dining. In the bar, you can order small snacks, and if you want a full meal, you can take a seat in the restaurant and enjoy some wine-friendly brasserie dishes based on Spanish, Italian and French cuisine. After dinner, head over to the cosy bar for some late-night wine-drinking, listening to the DJ's playing while sipping away.

Phone: 09 27090976

Address: Mannerheimintie 56, Helsinki

Medium-Sized List of the Year Nordic 2022

​Restaurant Carelia is one of the most classic restaurants in Helsinki and is well-known for its ambitious wine list, based mainly on European wine countries, especially France. The restaurant was established in 1995, in what used to be an old pharmacy. The food is typical French brasserie-style, and this is a place where people often stop by to eat before going to the opera or theatre. Downstairs there's also a private room for arranging wine tastings, and here you can bring your own bottles as well.

Phone: 09 22890840

Address: Uudenmaankatu 9-11, Helsinki

Best Medium-Sized List of the Year Finland 2022

Do you like to drink Burgundy wines and eat Michelin-star food? If the answer is yes, Demo is the place for you. This restaurant opened in 2003 and got their Michelin star in 2007, and if you're a fan of classic French regions such as Burgundy, Champagne and Rhône, this is pure wine-heaven. Unfortunately, Demo doesn't have a separate wine bar, but the wine list is so amazing that it's well worth a trip to have dinner here. And yes, the food is amazing too!

Phone: +358 10 5050900

Address: Kasarmikatu 44, Helsinki

Best Short List of the Year Finland 2022

Restaurant Emo, located right in the middle of the city, has for many years been one of the best wine restaurants in Helsinki. The kitchen cooks a modern take on European cuisine, taking inspiration mainly from the Nordics, but also other countries throughout the continent. Emo is a restaurant where you can go and enjoy a high-end dinner, or just pop by the small bar, order wine, cocktails and snacks and have a chat with the staff. Summertime there's also a small terrace where you can enjoy your wine while watching the busy streets of Helsinki.

Phone: +358 10 3229385

Address: Arkadiankatu 6, Helsinki

Best Short List of the Year Finland 2022

Phone: +358 50 5520822

Address: Uudenmaankatu 13, Helsinki

Austrian Wine List of the Year Finland, presented by Austrian Wine 2022

This wine restaurant is filled with woman power! Grape Wine Bar opened just before summer in 2021. It´s a small, cosy wine bar owned by three ladies who share the love for good things in life: great wines, tasty food and a relaxed atmosphere. There is a bar menu with wine-friendly dishes available, including, for example, delicious cheeses, charcuterie, escargots and other seasonal flavours to complement the wines. Sunday is the day for the "Slow Sunday"-menu, a four-course set menu that changes every week. To go with that, you can grab a reasonably priced glass of champagne, sit back and re...

Phone: +358 9 576111

Address: Pohjoisesplanadi 29, Helsinki

Grand Prix Finland 2020

Since 1887, Hotel Kämp and its restaurant has been an important part of Helsinki, both culturally and politically. Since the opening, many of the most famous and influential people have been there, and it is truly one of the most famous places in Helsinki. You can go there having lunch or dinner in the middle of Helsinki on the glass-covered terrace where you can see the lively central parts of Helsinki just next to you. Kämp Hotel has its brasserie where you can enjoy a classic French cuisine with a modern touch.

Phone: +358 40 3532522

Address: Keilaniementie 1, 02150 Espoo​, Helsinki

Best Short List of the Year Finland 2022

Lucy in the Sky, in the city of Espoo, provides a stunning 360 view, and the restaurant serves modern bistro-style food in a 70´s retro-modern environment. Here you can enjoy a really tasty lunch or dinner or just pop by for a glass of wine or two – both just for the wine itself and to enjoy the beautiful scenery.

Phone: +358 300 472335

Address: Fredrikinkatu 41, Helsinki

Sparkling Wine List of the Year, presented by Nyetimber 2022

Restaurant Muru in Helsinki is one the most acclaimed wine restaurants in Finland and has received several prizes and awards for its wine program, for example "Best of Award Excellence" by Wine Spectator. Muru opened in 2010, and the food philosophy is to pick the best seasonal ingredients and turn them into high-end bistro dishes that you can either enjoy as a four-course meal or à la carte. In the small bar you're always welcome to drop in for a glass of wine and something to eat, but remember that it's a well-known spot for wine lovers, so it might be crowded.

Phone: +358 300 472339

Address: Lönnrotinkatu 14, Helsinki

Muru Winebar, one of the most anticipated additions to the Helsinki wine scene, opened in June 2020. They have small terrace during summer – only six seats so if you want to sit outside; be quick! The winebar also uses the restaurant Muru´s whole cellar, covering more than 500 different labels, so there should be something for every palate. (Editor's note - our ambassador Taneli Lehtonen works for Muru, of which the wine bar is a part of)

Phone: +358 9 61285600

Address: Kanavaranta 7 F, Helsinki

Restaurant Nokka is located in a beautiful old warehouse, just next to the water in Katajanokka, Helsinki. Nokka has made a name for itself all over Finland for its food, made with ingredients from small local producers. There's also a tiny bar where you can enjoy wines by the glass or bottle, and in the back of the restaurant, you'll find a walk-in wine cellar where you can select your bottle, assisted by the sommelier.

Phone: +358 40 1639313

Address: Fredrikinkatu 22, Helsinki

Special Jury Prize Finland 2021

Nolla won silver in the category Special Jury Price in Star Wine of the Year Finland 2021.

Phone: +358 50 5058643

Address: Eteläranta 10, Helsinki

Austrian Wine List of the Year Nordic, presented by Austrian Wine 2022

Established already in 1952, Michelin star-restaurant Palace has for long been one of the very best restaurants in Helsinki, with its eclectic high-end food and beautiful roof-top location with a view over the sea. During weekdays Palace is usually packed with business people, and during weekends with foodies and gourmets from all over the world, so make sure to make a reservation if you want to dine here. If you only want something to drink, there's a small bar next to the restaurant where you can have premium cocktails and top-notch wines, always flawlessly served.

Phone: 0300 472336

Address: Pieni Roobertinkatu 2

Best Medium-Sized List of the Year Finland 2021

Pastis in Helsinki is a French bistro-style restaurant, also with a small bar where you can pop in to have a glass of wine or a plate of food. The staff is knowledgeable and always willing to help you with some advice on the wine. Summertime Pastis has a small terrace outside the restaurant, and there's also a chambre separée where you can have wine-themed events designed by the venues' sommeliers.

Phone: +358 9 61285300

Address: Eteläesplanadi 14, Helsinki

Grand Prix Nordic 2022

​This legendary establishment in Helsinki opened in 1937 and is considered to be one of the top-notch restaurants in Helsinki. The restaurant is located on the 8th floor in the middle of Helsinki, where you can enjoy the beautiful view of the town while eating one of Savoys's classical dishes or a more modern version of what the kitchen has to offer. Savoy is truly a piece of culinary history where you can enjoy both high-end food, and a wide range of wines above the rooftops of Helsinki.

Phone: +358 10 6668459

Address: Kalevankatu 6, Helsinki (currently pop-up: Bulevardi 2-4)

International Best Short List of the Year 2022

​This small, cosy and comfortable living room-like wine bar opened up in 2012 and was actually the first proper wine bar in Helsinki. Apart from the solid wine program, they've become famous for their servings of small-producer cheeses and charcuteries to go with the wine. Vin-Vin runs their own importing company, and thanks to that they're able to get hold of some rare wines without prices going through the roof.

Phone: +358 29 1800222

Address: Pieni Roobertinkatu 8, Helsinki

​Vinkkeli, established in 2016, has quickly become one of the iconic wine restaurants in Helsinki. The team behind the restaurant is well-known, and have been working in some of Helsinki's most famous venues before opening Vinkkeli. The food is classic European with a modern twist, served the old-school way with white table cloths. There's also a small bar with only a few seats where you can enjoy your aperitif, just have a glass of wine, or even enjoy a full dinner menu. Food and wine pairing have been made into an art form at Vinkkeli, so you're definitely in good hands if you let the staf...

Phone: +358 45 2227745

Address: Fleminginkatu 11, Helsinki

Best Short List of the Year Finland 2022

Since 2017 Winebar Wino has been a second living room for many people living in the suburban area of Kallio, and they've gained a reputation among all the wine people in Helsinki. The restaurant offers small and mid-sized food of varied styles – always tasty – served by knowledgeable staff. Since the venue is both small and very popular, booking a table in advance might be a good idea.

Phone: 050 4702388

Address: Agricolankatu 9, Helsinki

This small and cosy bakery and wine bar, based in the suburban area of Kallio in Helsinki, is open seven days a week. Here you can start your day with a high-quality breakfast, and then continue with lunch until late in the afternoon. And, of course, you can drink wine the whole time. The food is based around the bakery's now-famous sourdough bread, of which you can have one or several to accompany your wine.