Soif
Wine Bar
Gatineau, Canada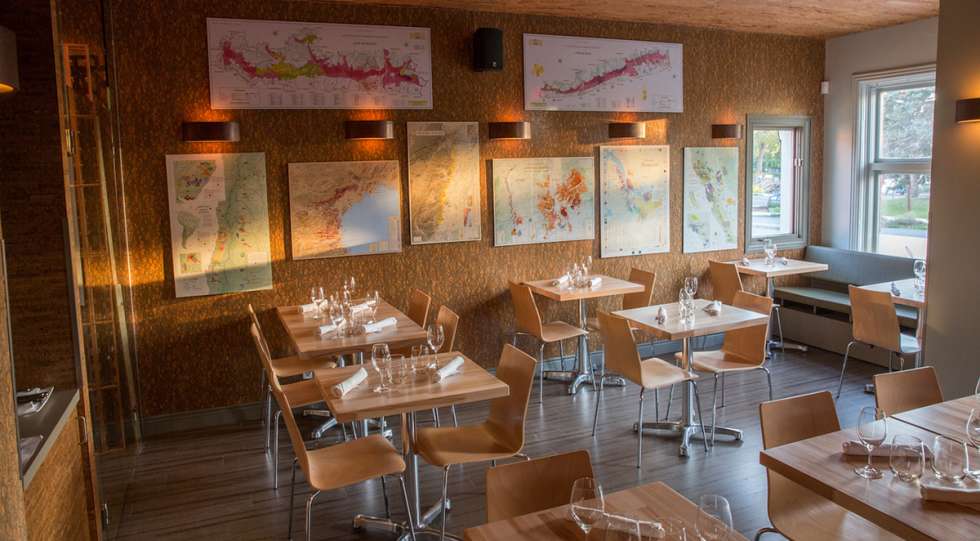 Soif Wine List
About Soif
Welcome to the wine-lovers' home – here the walls are made of cork and covered with maps of wine producing regions. Soif has a nice and simple atmosphere, but always professional. Menu offers "food that serves the wine", small-portioned and fresh dishes. Nice wooden terrasse in the backyard to enjoy sunny days. Inside, a large U-shaped table hosts tastings and events – Soif often features guest winemakers.
About the Soif Wine List
Soif's wine list does not have any misstep. It lists very classical bottles as well as much nature wines and has something for everyone - actually you will want to have a sip of everything! Wine list has 200 references but with a large turnover. I like the broad choice of nice and not too expensive bottles. Most waiters here are sommeliers and provide very good wine advice. The owner, Véronique Rivest (2nd World's Best Sommelier 2013) is often there for workshops, wine tastings and events with winemakers.
Great for