8 top wine bars in Toronto 2023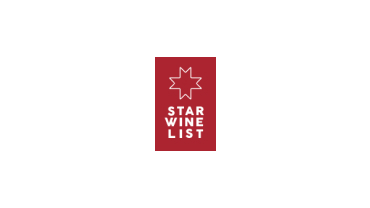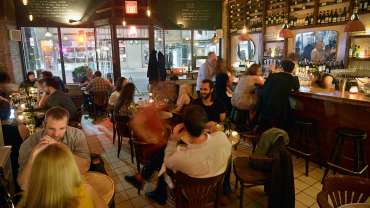 The ever-growing number of wine bars in Toronto is certainly encouraging to see. Here is a list of our top wine bars in Toronto, which considers not only the wine lists themselves but also the best service, stemware and overall wine experience. Is your favourite wine bar in Toronto missing? Let us know!
Phone: +1 647-748-0909

Address: 909 Dundas St W, Toronto, ON

A true gem of a wine bar, with a very neighbourhood feel. Exposed brick, chalkboard menus and a duo-tang filled with vinous gems, all paired with thoughtful service and great snacks. Come for the ever-rotating local and international glass pours that flow from fun to funky, and if you're feeling brave, jump in and participate in a blind wine challenge! The list is filled with gems and offers one of the most comprehensive Gamay selections in Canada, with many selections available to go as part of their bottle shop.

Phone: +1 (416) 961-1222

Address: 162 Cumberland Street, Toronto

This Yorkville spot is the perfect place to escape the neighbourhood flurry and restore oneself in elegant surroundings. This uptown offering from Alo Food Group is a more robust à la carte experience than the downtown location while maintaining its casually elegant signature. Start with a perfectly crafted cocktail while you decide which exciting selections by the glass to explore, or dive right into the eclectic bottle list to take you on a journey to places less travelled.

Phone: +1 647-351-1552

Address: 199 Augusta Ave, Toronto, ON

Located in the bustling Kensington Market neighbourhood, Grey Gardens is part of local restauranteur Jen Agg's offerings. Beautifully designed and elegantly appointed, this thoughtful space offers a selection of small and medium plates perfect for sharing. The seafood and vegetable-focused menu is wonderfully paired with an extensive international wine list featuring boutique low-intervention producers. Sip on a glass of their house label orange wine and let the good vibes guide you to your next selection. The team led by Wine Director & General Manager Jake Skakun is at the ready to assist...

Phone: +1 (437) 915-9155

Address: 922 Queen Street West, Toronto

The newest addition to the Queen West neighbourhood, named after the owner's son. This project was a natural extension for this successful wine importer, combining a love of classic wines and convivial entertaining. A growing global selection of benchmark producers focusing on Burgundy and a rotating glass pour list offer a clear vision through an unpretentious lens. Unfussy refinement makes this space a delight to experience. The menu is equally as charming, comprised of snacks with small and larger plates that are globally influenced. Make sure to keep your eyes open for tastings and event...

Phone: +1 (647) 345 7005

Address: 1434 Dundas St W, Toronto, ON

Midfield is a relaxed and casual Toronto wine bar focusing on small plates, cheese and charcuterie to complement the interesting and always changing wine list.

Phone: +1 416-535-5656

Address: 146 Ossington Avenue, Toronto

Recently relocated to a larger space, Paris Paris is a modern classic. This bright and airy space is the perfect place to explore an extensive selection of low intervention, natural and classic wines by the glass and bottle alike. Enjoy drinks and snacks inside or al fresco on their extensive patio with friends, or enjoy a leisurely solo experience while chatting with the plants that decorate the space.

Phone: (416) 536-7178

Address: 841 Bloor Street West, Toronto

This lush rain or shine garden patio is a haven for beer, cider and wine lovers alike. Robust selections from international low intervention and natural producers meet their locally made house label wines & piquette for fun times going until late. While you're waiting for a table, pick out some treats from their well-stocked bottle shop to take with you when you leave.

Phone: (647) 345-6466

Address: 1576 Dundas Street West, Toronto

This cozy fixture on Dundas West is the perfect place to either start or continue an exploration of the sake world. Start with the house pickles while choosing from one of many sake by the glass, carafe or bottle. If you don't know where to start, leave the selections to them and follow along on the prefecture map of Japan as you enjoy a dazzling array of sake and snacks.