25 top Toronto wine restaurants and bars 2023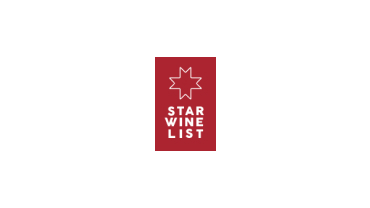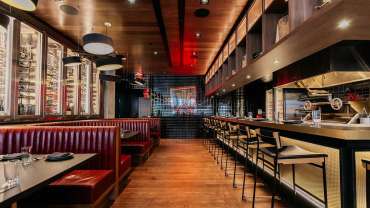 Whether it is a dedicated wine bar, restaurant, hotel lobby bar or otherwise, here is a guide of wine venues in the city that put the wine lover first and offer a great wine experience.
Phone: +1 416-362-5411

Address: 301 Front St W, Toronto, ON

360 Restaurant atop the CN Tower in Toronto is home to the world's highest wine cellar. At 351 metres, the cellar has a 9,000 bottle capacity, complete with climate controls. The wine list offers a comprehensive selection of Canadian wines from both here in Ontario and British Columbia. The glass pour list is mostly Canadian with ten rotating selections of international wines offered from an Enomatic system. Pricing is more than fair for both current releases and mature/maturing selections.

Phone: (647) 343-8887

Address: 102 Yorkville Ave, Unit 4 Lower Level, Toronto

This elegant Yorkville destination brought to life by Aburi Restaurants (Miku, TORA) offers a choice of two 15-course blind Kyō-Kaiseki menus. You will be taken on an exquisite journey seamlessly blending Japanese and local ingredients with traditional and modern techniques. While an à la carte wine list is available, do strongly consider the sake and/or wine pairings to complete the experience. You will be handsomely rewarded with well-chosen selections.

Phone: +1 416-260-2222

Address: 163 Spadina Avenue, 3rd Floor, Toronto, ON

Voted as Canada's Top Restaurant 2018, a fixture on Canada's 100 Best Restaurant list, and a recent entry on the San Pellegrino's World's 50 Best Restaurants, Alo is a contemporary French restaurant and cocktail bar. Head chef Patrick Kriss serves two versions of blind multi-course tasting menus while the sommelier team runs the wine program and is tasked with pairing wines with the ever-changing offerings. The extended menu, available at the chef's counter, is an adventure worth taking. Alo also offers an a la carte menu in the bar featuring small and large plates for a more casual, but cer...

Phone: +1 647-748-0909

Address: 909 Dundas St W, Toronto, ON

A true gem of a wine bar, with a very neighbourhood feel. Exposed brick, chalkboard menus and a duo-tang filled with vinous gems, all paired with thoughtful service and great snacks. Come for the ever-rotating local and international glass pours that flow from fun to funky, and if you're feeling brave, jump in and participate in a blind wine challenge! The list is filled with gems and offers one of the most comprehensive Gamay selections in Canada, with many selections available to go as part of their bottle shop.

Phone: +1 (416) 961-1222

Address: 162 Cumberland Street, Toronto

This Yorkville spot is the perfect place to escape the neighbourhood flurry and restore oneself in elegant surroundings. This uptown offering from Alo Food Group is a more robust à la carte experience than the downtown location while maintaining its casually elegant signature. Start with a perfectly crafted cocktail while you decide which exciting selections by the glass to explore, or dive right into the eclectic bottle list to take you on a journey to places less travelled.

Phone: (416) 532-2222

Address: 797 College Street, Toronto

The restaurant that started Toronto's Iberian revolution is located on the edge of College Street's Little Italy neighborhood. Warm wood and colourful glass accent the bustling room where reservations are bragged about among diners who know. The ever-evolving menu features big flavours, many smaller tapas dishes and balanced larger plates. Spanish titles dominate the wine list, with both benchmarks and lesser-known gems from exciting producers on offer. The list is rounded out by well thought out old-world offerings, as well as some of the sommelier's preferred Canadian wines.

Phone: (416) 597-0335

Address: 7 Elm St, Toronto, ON

A Toronto institution and a list not to be missed! Established in 1959, Barberian's Steakhouse offers an old-school steakhouse experience that hasn't changed much since its opening. The multi-room dining spaces shows the patina of its rich history, and the décor tells the story of 60+ years in operation. Barberian's boasts one of the last charcoal grills in Toronto and knows how to use it. You will want to arrive early, sip on a generously sized martini and spend some time exploring the 30,000+ bottle wine list. There exists no deeper a list featuring California, Tuscany, Piedmont, Burgundy,...

Phone: +1.416.353.4647

Address: 1 Austin Terrace, Toronto, ON

A fitting name for a steakhouse in a castle. Casa Loma was initially built as a private residence, with construction starting in 1911, for Sir Henry Pellatt and his wife. This Gothic revival castle-style mansion has seen some updating, with the original Oak Room, Parlour and Billiards Rooms playing host to Blueblood. This modern steakhouse features an extensive steak program inclusive of Canadian, American, Japanese, and Australian beef. Choose from wet or dry-aged cuts, and if you're feeling fancy, select one of the Wagyu flights. The cellar at Blueblood is partially housed in the origina...

Phone: +1 (416) 214-5888

Address: 1 Harbour Square 38th Floor, Toronto

Don Alfonso is the first North American restaurant from Michelin Star chefs Alfonso & Ernesto Iaccarino that has already been awarded the #1 Best Italian Restaurant in the world outside of Italy. The best is yet to come for this establishment. Finally settled in its permanent location boasting stunning waterfront views, Don Alfonso is designed to wow. They offer the option of either tasting or à la carte menus in addition to a small bar menu. Window shop on your way to your table from the impressive cellar, or place your trust in the sommelier team led by Jules Garton to select and pair from...

Phone: +1 416-703-4222

Address: 169 Niagara St, Toronto, ON

Tucked away from the King West bustle, Edulis is a cozy tasting menu-only gem featuring seasonally inspired menus with a seafood and vegetable focus. The menu supplements are ever-changing and are worth the splurge. They offer dinner service only during the week but are open on Sundays for lunch only. The Sunday lunch is a must-do for those that prefer a more leisurely pace. Start with some Grower Champagne while you decide what's to follow from their well-curated list of classic wines featuring mostly European selections.

Phone: +1 647-351-1552

Address: 199 Augusta Ave, Toronto, ON

Located in the bustling Kensington Market neighbourhood, Grey Gardens is part of local restauranteur Jen Agg's offerings. Beautifully designed and elegantly appointed, this thoughtful space offers a selection of small and medium plates perfect for sharing. The seafood and vegetable-focused menu is wonderfully paired with an extensive international wine list featuring boutique low-intervention producers. Sip on a glass of their house label orange wine and let the good vibes guide you to your next selection. The team led by Wine Director & General Manager Jake Skakun is at the ready to assist...

Phone: +1 (437) 915-9155

Address: 922 Queen Street West, Toronto

The newest addition to the Queen West neighbourhood, named after the owner's son. This project was a natural extension for this successful wine importer, combining a love of classic wines and convivial entertaining. A growing global selection of benchmark producers focusing on Burgundy and a rotating glass pour list offer a clear vision through an unpretentious lens. Unfussy refinement makes this space a delight to experience. The menu is equally as charming, comprised of snacks with small and larger plates that are globally influenced. Make sure to keep your eyes open for tastings and event...

Phone: +1 416-366-0200

Address: 12 Brant St, Toronto, ON

Jacobs & Co is an elegantly decorated fine dining steakhouse restaurant in Toronto. In addition to the temperature controlled wine cellar, Jacobs & Co also has an in-house dry-aging room for their steaks.

Phone: +1 416-929-4900

Address: 492 Queen St W, Toronto, ON

La Palette is a Queen Street staple serving classic French bistro fare in an ever-bustling environment. Come for a quick bite or stay for the live jazz and dancing till the wee hours. The wine menu leans French but includes global offerings with a focus on low-intervention producers. The bar also boasts a large international selection of spirits and liqueurs that are an adventure, to say the least! Snag a seat at the bar if you can, and enjoy this neighbourhood fixture.

Phone: +1 416-596-6405

Address: 432 Wellington St W, Toronto, ON

Toronto restaurant Le Sélect serves classic French bistro fare in a beautiful Parisian inspired interior. You can pair classic dishes like steak tartare, cassoulet and confit de canard with wines from one of the most extensive wine lists in Toronto.

Phone: +1 (647) 345 7005

Address: 1434 Dundas St W, Toronto, ON

Midfield is a relaxed and casual Toronto wine bar focusing on small plates, cheese and charcuterie to complement the interesting and always changing wine list.

Phone: +1 416-921-3105

Address: 37 Prince Arthur Ave, Toronto, ON

Opus restaurant in Toronto resides in the affluent Yorkville neighborhood with European-inspired cuisine. Tasting menus are available with advanced notice. Brothers Tony and Mario Amaro built a massive 52,000-bottle wine list at Opus with breadth and vintage depth across European and California classics featuring icon wines like DRC, Pétrus, Mouton-Rothschild and Sassicaia. They offer great value on wines that have been cellared well and are always adding new selections from Spain and Portugal.

Phone: (416) 964-8686

Address: 134 Avenue Road, Toronto

The newest offering from Toronto restauranteur David Minicucci and chef Rob Rossi. This sleek uptown offering is a beautiful look at Ligurian cuisine. Luxurious ingredients are beautifully and simply presented. The wine program focuses on the northwest corner of Italy, highlighting Piedmont, Liguria and Tuscany but also travels country wide with impressive offerings from north to south.

Phone: (416) 536-7178

Address: 841 Bloor Street West, Toronto

This lush rain or shine garden patio is a haven for beer, cider and wine lovers alike. Robust selections from international low intervention and natural producers meet their locally made house label wines & piquette for fun times going until late. While you're waiting for a table, pick out some treats from their well-stocked bottle shop to take with you when you leave.

Phone: +1 416-535-5656

Address: 146 Ossington Avenue, Toronto

Recently relocated to a larger space, Paris Paris is a modern classic. This bright and airy space is the perfect place to explore an extensive selection of low intervention, natural and classic wines by the glass and bottle alike. Enjoy drinks and snacks inside or al fresco on their extensive patio with friends, or enjoy a leisurely solo experience while chatting with the plants that decorate the space.

Phone: 416-516-1111

Address: 597 College Street, Toronto

This recent addition to Little Italy has quickly become a staple. Owned and operated by Jonathan Bauer (Best Young Sommelier of France 2009, Best Sommelier of France 2014), Martine Bauer and Maxime Hoerth, Pompette offers a menu of contemporary French cuisine featuring local producers. The 3000+ bottle wine cellar offers global selections but does focus on European producers. The experience from start to finish is impeccable. Thoughtful service, excellent sommelier recommendations and an extensive cocktail program all come together to create the blissful state of being promised by their name...

Phone: (647) 345-6466

Address: 1576 Dundas Street West, Toronto

This cozy fixture on Dundas West is the perfect place to either start or continue an exploration of the sake world. Start with the house pickles while choosing from one of many sake by the glass, carafe or bottle. If you don't know where to start, leave the selections to them and follow along on the prefecture map of Japan as you enjoy a dazzling array of sake and snacks.

Phone: (416) 804-6066

Address: 20 Victoria Street, Toronto

This small dining room offers a six-plus-course menu that "changes at whim & is wholly focused on season and delight". Advanced planning is required as reservations fill quickly. There is a bar area that offers an à la carte experience should you find yourself without a booking. The wine program is beautifully curated and filled with classic and whimsical offerings, many of which are available by the glass. Trust in their team to guide your selection, and they will fill your glass and heart with delight.

Phone: (416) 530-0008

Address: 202 Dovercourt Road, Toronto

This neighbourhood spot is exactly what you want when you don't know what you want. Sip on some sherry or pet-nat as you wait for a patio table or book ahead to dine indoors. Go for the vegetable-forward menu and stay for the signature rotisserie chicken. Make sure to save for the soft-serve ice cream. The wine list is as dynamic and eclectic as the menu. Global selections in multiple formats from low intervention, natural and classic producers meet for a nightly party. For those in the know, it is always wise to ask what is available off the list.

Phone: +1 416-622-6677

Address: 1750 The Queensway, Etobicoke, ON

This modern Italian restaurant is tucked away in Etobicoke but is well worth the trip. Via Allegro features contemporary Italian fare and boasts both a Wine Spectator Grand Award and the Whisky Supreme award from Whisky Magazine. With selections from iconic producers going back to the 1890s, wine lovers are in for a real treat, and their guests will need to chat amongst themselves while the wine is being selected. Unsurprisingly, the Tuscan, Piedmontese and Venetian sections are robust, with strong nods to the Northern Rhône, California, and Bordeaux.