3 great wine bars and wine restaurants in Riga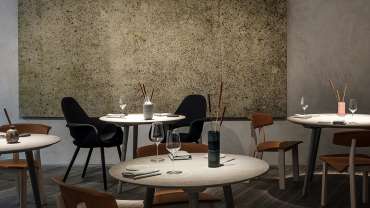 Check out Star Wine List's guide to the best wine places in Riga, selected by Raimonds Tomsons, Head Sommelier at Vincents, Best Sommelier in Europe 2017 and 3rd Best Sommelier of the World 2019.
Phone: +371 22 031 902

Address: Krišjāņa Valdemāra iela 61, Centra rajons, Rīga

Vieta is a legendary and must-visit wine bar in Riga for everyone who loves and respects wine. Vieta was awarded the 1st place in Baltic Wine List Awards 2018, announcing the best wine list in the Baltic states. It is managed by the charismatic and knowledgeable host Jānis Volkinšteins, who is a WSET diploma graduate, a Weinakademiker and a Master of Wine student. Apart from being a wine professional who pushes himself to perpetual education, he is extremely humble, and together with his young team, he makes everyone who visits Vieta feel welcomed with his philosophy to make wine less intimida...

Phone: +371 20 021 022

Address: Smilšu iela 3, Rīga

Barents is a new and exciting project in Riga's fine dining scene, created by owners who know and understand fine dining and pay great attention to details when it comes to food and ambience! As the name suggests, the menu reflects mostly fine selected seasonal sea-food from cool waters with minimalistic cooking. The chef's team is led by Ivans Šmigarevs, who has worked and gained his knowledge and experience at Vincents restaurant, and here you can either go à la carte or experience the tasting menu. Barents has an open kitchen and for those who want to be closer with the chef, the chef's tab...

Phone: +371 67 332 830

Address: Elizabetes iela 19, Centra rajons, Rīga

The first fine dining restaurant in Latvia and in the Balticsm, opened in 1994. Established by the charismatic Chef Mārtiņš Rītiņš, who has trained and inspired many Latvian chefs and brought the philosophy of slow food and fine dining to Riga. The menu reflects modern European cuisine, with seafood from The Faroe Islands and also traditional historical recipes like Canard à la Presse, prepared in front of the guest. The carefully selected à la carte menu is complemented with a tasting menu and two wine selections, a Sommeliers selection with hand-crafted wines from lesser-known and up-comin...

Vincents Restaurant is temporarily closed.