8 great wine places in Bergen 2022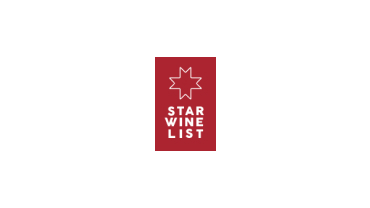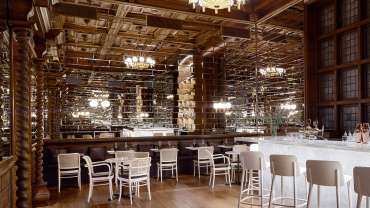 Have you come all the way to Bergen, Norway, we want to make it easy for you to choose a great place for drinking great wines! And if you are a regular, you might find some new favorites?
Phone: +47 400 02 455

Address: Torgallmenningen 2, Bergen

Austrian Wine List of the Year Norway, presented by Austrian Wine 2022

Bare is a fine dining restaurant in the city centre​ of Bergen. It is located in an old stock exchange building, and a meal here often starts with a few appetizers in the beautiful bar with mirror walls. The meal then continues in the dining room where contemporary meets classic, both in terms of decoration and the wine list. The food is based on seasonal and local produce.

Phone: +47 55 90 16 00

Address: Kong Oscars gate 44, Bergen

Colonialen 44 Restaurant and Food Bar is located in Bergen city centre and consists of a restaurant and an adjacent food bar. There is an open kitchen, yet a comfortable and intimate feel to the dining rooms with its stylish and balanced interior decoration. The restaurant serves set menus with local produce and sometimes international flavours with good wine pairings. In the food bar, you can have small plates with an extensive range of wines by the glass.

Phone: +47 91195665

Address: Vaskerelvsmauet 1, Bergen

Californian Wine List of the Year Norway, presented by California Wines 2021

Dråpen Vinbar won silver in the category Best Californian Wine List in Star Wine List of the Year Norway 2021.

Phone: +47 41 38 31 00

Address: Vågsallmenningen 1, Bergen

Frescohallen opened in May 2022 in the complex built to house the Bergen Stock Exchange in 1862. Now it also houses Bergen Børs Hotel and the Michelin one-star restaurant Bare. The venue is in a vaulted hall with beautiful frescos displaying motives inspired by commerce in Bergen, painted by Axel Revold from 1921 to 1923. It has gone through a thorough transformation and re-opened in the spring of 2022 as a restaurant, bar and lounge open from breakfast to late. The restaurant offers breakfast, lunch, dinner, and cocktails and has a growing wine program. The menu focuses on fresh seafood from...

Phone: +47 55 60 31 00

Address: Rasmus Meyers allé 9, Bergen

Lysverket gained its first Michelin star in 2022. The restaurant is part of the restaurant group of chef Christopher Haatuft. Today this stylish restaurant serves a ten-course or so menu based on local ingredients. The idea is to showcase the flavours of the coast and fjords of western Norway. The restaurant offers a scenic view of Bergen's beautiful pond, Lungårdsvannet, and the surrounding park. The menu is not cheap but well worth the price, and the food is both pretty, elaborated and delicious. Christopher is very serious about sustainability when choosing suppliers, which is also reflec...

Phone: +47 55 01 86 73

Address: Nedre Korskirkeallmenningen 9B, Bergen

Pergola is an established wine bar in the Bergen wine scene. It opened in 2010 in a small venue in the cosy quarter of Skostredet in the centre of Bergen. The local wine lovers adore its reasonable prices and good, old-school wine selection. The interior is shabby rather than chic, and the service is informal, welcoming, competent and friendly. The food menu is inspired by Italy and serves up pizzas, salamis, cheese, olives and so on. The wine list holds about 450 wines and is best described as old-school, well-chosen and with a price policy that is very affordable. I love Pergola for the...

Phone: +47 463 20 817

Address: Domkirkegaten 6A, Bergen

TempoTempo closed during the pandemic and reopened in 2022 with a new team led by sommelier Niklas Kleppe. The world of TempoTempo revolves around natural wines and other low-intervention beverages. This cool wine bar is situated on a corner next to the police station in central Bergen. The interior comprises cheap, random, reused furniture and homemade plywood elements that give the place an unpretentious and shabby-cheek vibe. The service is friendly, rock & roll and informal, and the kitchen is open late. The wine list is not long but dynamic and changes regularly, with around 15 differ...

Phone: +47 55 31 55 55

Address: Skostredet 9A, Bergen

By the Glass List of the Year Norway, in cooperation with Norges Beste Vinkart 2022

Villani is an Italian restaurant with an exciting wine list and an enthusiastic wine team. What I love about the list is that it doesn't just list Italian wines. The list is strong on Italy of course, but also strong on classic French regions, Spain and the New World. Wine geeks and wine lovers will truly enjoy exploring it, and will find many gems that are well worth drinking.