Frescohallen
Restaurant
Bergen, Norway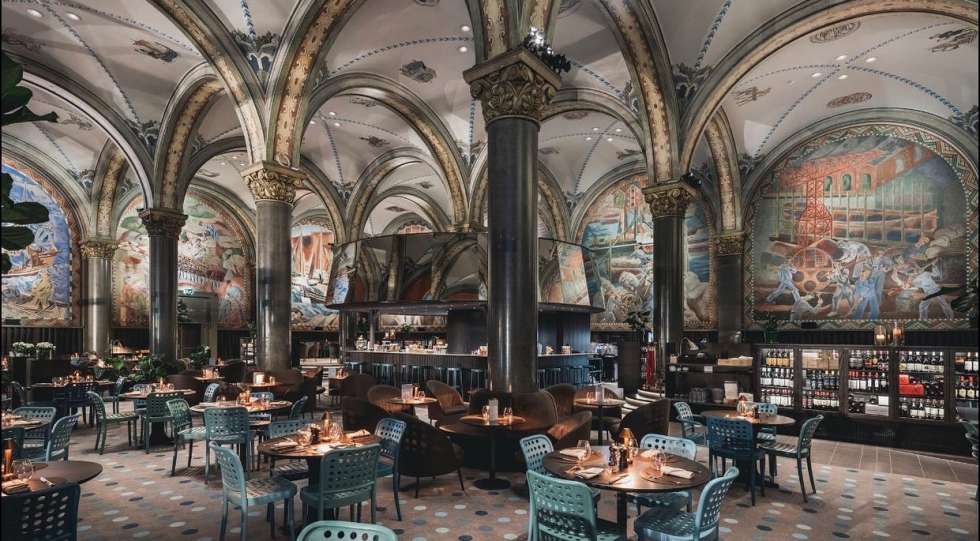 Frescohallen Wine List
About Frescohallen
Frescohallen opened in May 2022 in the complex built to house the Bergen Stock Exchange in 1862. Now it also houses Bergen Børs Hotel and the Michelin one-star restaurant Bare. The venue is in a vaulted hall with beautiful frescos displaying motives inspired by commerce in Bergen, painted by Axel Revold from 1921 to 1923.
It has gone through a thorough transformation and re-opened in the spring of 2022 as a restaurant, bar and lounge open from breakfast to late. The restaurant offers breakfast, lunch, dinner, and cocktails and has a growing wine program. The menu focuses on fresh seafood from the fjords and the North-sea and Josper-grilled quality meat.
The wine list is a work in progress, as one can expect from a new place with around 400 wines. The list is strong on classic wine regions like Champagne and Burgundy. At Frescohallen, there are about ten wines by the glass regularly. Visit Frescohallen to drink excellent wines in a beautiful room.