New listings on Star Wine List 2020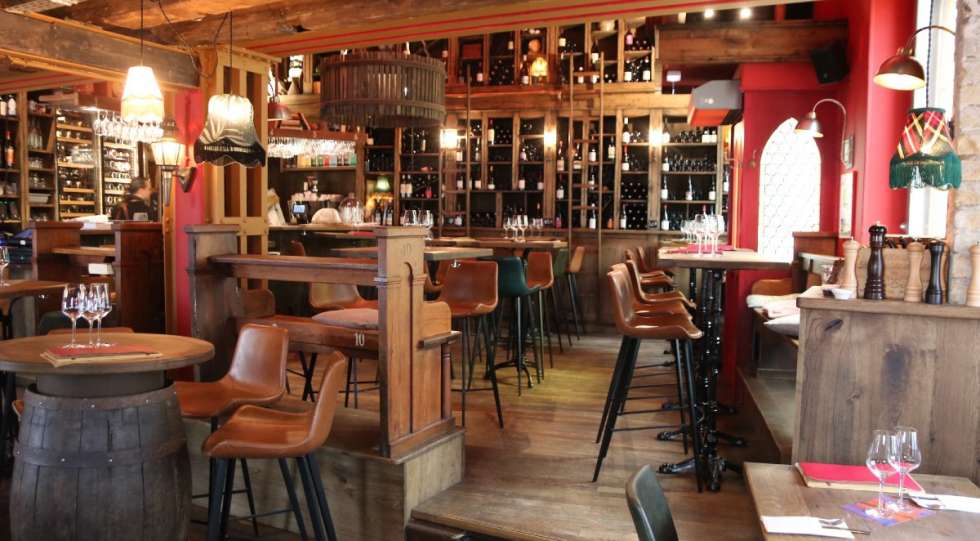 Our ambition is to build the global guide to great wine bars and wine restaurants. That is why we are constantly adding new cities, regions and countries. But we are also adding venues that we love in our existing cities and countries - here are all the new additions from 2020.
December:
Amass, Copenhagen
Louise, Hong Kong

November:
Geneva
The Hills, Stockholm

October:
Munich
Alsace
Gemla Vinbar, Stockholm
Zürich
Hamburg
Brasserie Hansken, Oslo
Esaias Vinbar, Oslo
Quebec City
Tapasbaren, Gothenburg

September:
Noble Rot Soho, London
New listings in Paris: Substance, Pastore, Quinsou, Virtus & Le Grand Restaurant
Stanley Bridge, Adelaide Hills, Australia
Hardy's Verandah, Adelaide Hills, Australia
Craig Alibone Pâtisserie & Champagneria, Bodø Norway
Jacob & Gabriel, Skien, Norway
Larsen mat & vinbar, Bodø Norway
Schmaltz, Stockholm

Bangkok, city guide
Fredrik Wohlrabe and Rasmus Poll guide us to their favourite places in Bangkok.
New listings in Denmark
We have added 15 venues to our Danish selection, both in the cities as well as in the countryside.
August:
Hotel Kämp, Helsinki
French feeling in Finland? Here's the place.
Imperial, Oslo
A calm hide-away in central Oslo, where you can try interesting wines by the glass.
Barcelona city guide
Ferran Centelles guides us to his favourite wine spots in Barcelona.
WineBridge, Finland
Lovely restaurant with a personal selection of wines from all over the world.
Wine Stories, Finland
Wine bar in Helsinki, where you find an interesting range of wines from Eastern Europe.
Liberté, Taiwan
In Kaohsiung, Taiwan, you find this elegant French restaurant.
Spiseriet, Varberg
Country-side gem with a lot of natural wines on the list.
Wolfgang vinkafé, Gothenburg
Relaxed and friendly wine café in central Gothenburg.
Lilla Napoli, Falkenberg
The Swedish pizza place number one also pour personal wines. A crazy unicorn place, and a must-visit!
Aira, Stockholm
Recently opened fine dining restaurant, with a wonderful waterfront location in Stockholm.
July:
Finland
We have added a lot of new additions to the Finnish map, both in Helsinki as well as outside the capital.
Coda, Berlin
The first Michelin starred dessert restaurant - and you also find great wines here.
The foodie destination Trondheim also have great wine places. Well worth a trip!
June:
Sydney
Great wine places in Sydney, launched in partnership with Vintec.
Seoul
We guide you to all the best wine bars and wine restaurants in Seoul.
Gotland, Sweden
Five lovely wine places on Gotland, the Swedish summer paradise.
Swedish Wine Center, Malmö
Did you know about all the wine produced in Sweden? Pop in and explore!
Warsaw
Our ambassador Norbert Dudzinski takes us on a wine tour in vibrant Warsaw. Come join him!
Tallinn
Check out our new guide to our favourite wine places in Tallinn, Estonia, curated by our ambassador Kristjan Markli.
Aarhus, Denmark
The best wine places in lovely Aarhus, choose from small wine bars to fine dining Michelin restaurants.
Molskroen, Me|Mu, Ti Trin Ned and Henne Kirkeby Kro, Denmark
Outside the cities, you also find a lot of places well worth the trip. Rasmus Lunkov Marquart guides us.
La Buca, Pompette and Alchemist, Copenhagen
Three new additions to our Copenhagen guide. Italian food & wine, a natural wine bar or two-starred experience - what's your favourite?
Görvälns slott, Järfälla, Sweden
Small, wonderful castle on the countryside near Stockholm.
Amsterdam city guide
Our ambassadors Simon J Woolf and Edwin Raben guide us to their favourite wine places in Amsterdam.
Berlin
The Berlin guide has got 12 new additions.
May:
Vinoteket, Nektar Vinbar & Lasarett Vinbar
Three new additions to the Oslo guide, all great places to drink wine all night long.
Vinci, Borås
In central Borås, Sweden, you find Vinci with a lot of treasures on the list.
April:
Shanghai
Check out our latest city guide - Shanghai! A lot of "must-go-to" wine places.
Amano, Örebro
Italian feeling in central Örebro, Sweden.
Taiwan
The wine guide to Taiwan, curated by our ambassador Thomas Ho
March:
Gaston, Stockholm

Hasselbo, Stockholm

Sekt, Stockholm
It's all about Germany at Sekt, food, wine and vibe.
Mendoza
Check out the new guide to Mendoza, wine capital of Latin America.
Tbilisi
Top choices you need to go to when you are in Tbilisi, Georgia.
Cork Vinbar, Stockholm
Wine bar with focus on Portuguese wines, in Gamla Stan, Stockholm
February:
Lima
A guide to find great wine places in the gastronomic city of Lima.
Osaka
10 new places in Osaka, all with focus on the natural wine scene.
Vienna
Awesome wine places in Vienna, wine bars, bistros and fine dining. Curated by Matthias Pitra.
Düsseldorf
If you are going to Prowein, this guide is perfect for you - and for all other Düsseldorf-fans of course!
January 2020:
L'Avventura, Stockholm
Italian dining and wining in central Stockholm.
Frantzén, Stockholm
The first and only three Michelin star restaurant in Sweden!
Lyst, Denmark
Mindblowing experience with perfection in every detail.
Ferdinand Vinrum, Stockholm
A hidden gem in central Stockholm!
Vinkiosken, Örebro
A small wine bar behind restaurant Hachi in Örebro.
La Cagouille, Paris
Our latest addition in Paris, a true classic!
Man Wah & Tin Lung Heen, Hong Kong
Two Michelin-starred restaurants with great wine lists
Bouchon, Malmö
French inspired food and wine in Malmö, Sweden
Manchester
We sent Ruth Spivey to Manchester - and what nice gems she found!
Published 31-December-2020
News
Premium: Search more than 2000 wine lists in 35+ countries. Download an unlimited number of wine lists.