12 great wine bars and wine restaurants in Zürich 2023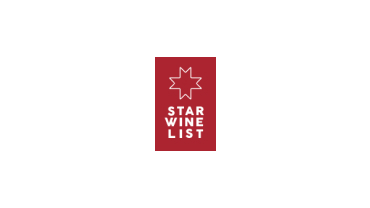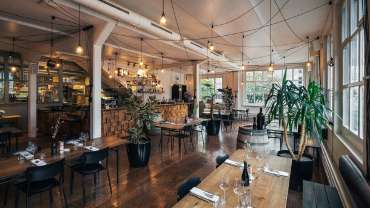 Classic old world wines and fine dining, or just a light snack and some natural wine? In Zürich, you can find it all! Here's our guide to the best wine bars and wine restaurants in the city, selected by Star Wine List's ambassador and sommelier Lisa Bader.
Phone: +41 44 461 00 33

Address: Weststrasse 169, Zürich

Natural wine and coffee is what it says on the website with big letters. And yes, for sure they keep that promise. A great choice of coffee is available from 9 in the morning with brunch being served on the weekends, followed by a more wine-focused atmosphere from the afternoon and during the evening. With a basic design and the furniture mostly made of organic material such as stone and wood, the bar clearly shows its focus on a natural approach in every aspect.

Phone: +41 44 262 41 30

Address: Rindermarkt 24, Zürich

Best Short List of the Year Switzerland 2021

With a restaurant focusing on local products that are organically grown, the project of the Creative Director Nenad Mlinarevic aims to be the meeting point of its neighbourhood in Zürich. The style of the restaurant is unique with its farmhouse interior, wooden walls, tables and benches, rustic ceiling lights, and very down-to-earth design. The head chef Thomas Brandner and the host Francie Witter allow the guests to feel like being home, enjoying a relaxed lunch or dinner.

Phone: +41 44 221 11 77

Address: Nietengasse 1, Zürich

Best Short List of the Year Switzerland 2021

The restaurant is linked to a bar with the same name, both focusing on presenting a special selection of wine and food from top producers, rather than on too much mainstream. The appearance of both is rather puristic, reflecting the ideals of chef Marius Frehner and his quality approach on cooking. Not too much "chi chi", but just a solid presentation of a great four-course dinner menu. The bar is also always good for a quick stop with some bar snacks, oysters and a nice glass of champagne.

Phone: +41 44 266 10 10

Address: Marktgasse 17, Zürich

Andreas Caminada is probably one of the most well-known chefs of the last decade. With his project IGNIV, meaning "nest", he has already established four flourishing restaurants, where the last one opened in Bangkok in 2020. Daniel Zeindlhofer and Ines Triebenbacher are the faces of the sharing-concept restaurant in Zurich. Daniel, who became a sous-chef at the legendary Schloss Schauenstein in Fürstenau in 2009, and Ines, who has been working at the Vista in Sagogn, are creating a classy and homely atmosphere that invites the guest to enjoy a creative and inspiring cuisine.

Phone: +41 43 399 01 01

Address: Werdmühleplatz 3, Zürich

Quite puristic design with a nice outside area just behind the shopping mile "Bahnhofstrasse" in Zürich. Here you can find some lighter snacks such as different flatbreads, as well as a nice entrecôte for dinner. The restaurant is also always a great spot for some breakfast. On the weekends, the brunch offering is perfect for a relaxed morning with friends or the family.

Phone: +41 44 211 91 39

Address: Nüschelerstrasse 1, Zürich

High tables and a modern but not exaggerated interior waits for you when you visit the Mövenpick Weinbar. As the name tells, the wine bar belongs to the Mövenpick Group with its extensive range of wines from all around the world. The walls are all shelves exposing the wines that are offered at the restaurant. With different daily specials, such as Big Bottle Day or Champagne Tuesdays, and their bar food menu with classics such as steak tartar, Ceasar salad and club sandwich, the bar presents the perfect spot for a quick glass or an after-work get-together.

Phone: +41 44 462 01 01

Address: Hopfenstrasse 2, Zürich

Grand Prix Switzerland, presented by Austrian Wine 2021

The restaurant, where Fabian Spiquel has been awarded one Michelin star and 14 Gault Millau points quite fast after the opening, presents a creative cuisine with surprising combinations. With a light interior in a style that reminds you of a boathouse, the guests can enjoy a modestly priced three or four-course lunch menu and up to six courses for dinner. Some entertaining details, such as a Bloody Mary that is brought to the table in its different components and is mixed upon one's taste, apply a further memorable touch to the restaurant experience.

Phone: +41 43 243 77 87

Address: Froschaugasse 26, Zürich

Austrian Wine List of the Year Switzerland, presented by Austrian wine 2021

This restaurant appeals to the type of guest that prefers a cosy rather than a modern interior. Walking into the restaurant, you will feel like you're entering a parlour with small tables and a homely atmosphere. You have the choice between a weekly changing five or seven-course menu; à la carte is not available here. The cuisine has a French touch, with seasonal and locally sourced products.

Phone: +41 44 220 50 22

Address: Talstrasse 1, Zürich

Located close to the lake, the restaurant Pavillon at the Baur au Lac has probably one of the most prestigious locations in Zurich. Laurent Eperon, who now has a more than 20-year long career at the Baur au Lac, presents a very French cuisine on a two Michelin star level to his guests. Classic dishes with a focus on what is most important: great taste. The restaurant with its cupola reminds you of a chic version of a Parisian bistro.

Phone: +41 43 321 75 75

Address: Weinbergstrasse 75, Zürich

Mesa is a well-known institution in the Zürich gastronomy scene. In 2018, the chef de cuisine, Sebastian Rösch, got his first Michelin star, clearly showing that after all the changes the restaurant and concept went through, he is the right person for the job. With a mix of a modern and cozy interior, the restaurant has a warm atmosphere where the guests can enjoy dishes focused on seasonality and locally sourced products.

Phone: +41 43 333 04 53

Address: Grubenstrasse 27, Zürich

Austrian Wine List of the Year Switzerland, presented by Austrian wine 2021

An open kitchen with a big grill station nestled in this urban style restaurant that reminds you of a former factory is probably the first thing the guest notices when walking in Smith & the Luma. As the name reveals, you can enjoy some nice pieces of Luma meat besides some other high-quality cuts that will make every meat lover smile. With the wine shop connected to the restaurant, the guest is invited to walk around the shop with an aperitif, to look at the range and select a bottle of wine from the shelves.

Phone: +41 44 456 62 59

Address: Kurhausstrasse 65, Zürich

By the Glass List of the Year Switzerland 2021

An elegant style and lots of finesse in the visual appearance are two of the main traits of the cuisine of Heiko Nieder, awarded with two Michelin stars and 19 points by Gault Millau. A very fair offer for lunch, with Nieder's amuse-bouche menu in five courses, presents a journey through the different dishes available in the evening in small portions. The tasting menus with six or ten courses in the evening always compose some classic elements combined with a more modern style that you can also enjoy in a vegetarian version.